We've gone through lots of special days during lockdown, Christmas, Valentine's and so on. These are all times when we like to keep our little purchases a secret from those we care about. But what we are buying and hiding may come as a bit of a surprise – or not if you've bought some of them.
Sex toys, alcohol and even a house are some of the purchases consumers admit to keeping hidden from their loved ones – something almost one in three (30%) Brits says they do, according to new research.
Almost a third (30%) of Brits admit to hiding their spending from their loved ones
Gen Z are the biggest secret spenders, with almost two thirds (61%) admitting their habit
Sex toys, food and alcohol, and even a house are amongst the wildest things respondents admit to hiding, while presents and clothing are the purchases most likely to be kept secret
Generation Z (aka Gen Z, iGen, or Centennials), refers to the generation born between 1996-2010, following millennials. They've been raised on the internet and social media, with some the oldest finishing college or university this year and entering the workforce.
And Gen Z are coming to get us, as you can see by the consumer estimates for the year 2026.
The UK's leading savings website, VoucherCodes.co.uk commissioned the study of 2,000 UK adults to discover the nation's secret spending behaviours and finds that Gen Z is most likely to spend their money in secret, with almost two thirds (61%) admitting their habit. On average they fork out £82 per week on items that they keep hidden, double the national average (£40). London is the UK's secret spending capital with almost two in five (38%) in the city owning up to their untold purchases.
Here in Wales the survey reveals…….
34% of people in Wales admit to hiding their spending from their loved ones
16% of people in Wales hide a credit card from their nearest and dearest
Those in wales are secretly spending up to £200 per month
Over one in ten people in Wales are secret eaters with 11% admitting to hiding food purchases
While presents and clothing are the most common items bought in secret (both 11%), food and alcohol (8% and 7% respectively) also rank as common secret buys, proving that we may be a nation of secret snackers. On the more risqué side, sex toys and pornography also made the list, while one respondent even admitted they bought a house without their family knowing.
Top 5 secret items purchased in the UK
| | | |
| --- | --- | --- |
| | Item | % |
| 1 | Presents | 11% |
| 2 | Clothes | 11% |
| 3 | Food | 8% |
| 4 | Alcohol | 7% |
| 5 | Shoes | 7% |
When asked why they keep their spending secret, the most common reasons include feeling like they shouldn't have to explain how they spend their money (19%), and because they feel judgement from others over their spending (18%). Some simply like the excitement, with over one in 10 (11%) admitting they secretly splurge due to the thrill of it.
It also appears that lockdown has affected consumers' ability to spend in secret, with a quarter (25%) saying they've made fewer purchases since working from home, and 18% saying they've found it hard to splurge whilst spending more time in their homes. With over one in 10 Brits (13%) struggling to receive their usual volume of secret purchases due to not being in the office, many are finding their way round this by sending deliveries to a neighbour or friend to keep them a secret (11%).
The study also reveals that more than one in 10 (12%) have credit cards their nearest and dearest don't know about.
Anita Naik is Lifestyle Editor at VoucherCodes.co.uk, she told us…..
"We all may know of someone who has bought the odd item without telling their loved ones, but our study threw up some very interesting – and in some cases unexpected – responses. It's surprising to see that almost a third of the nation has admitted to this, and even more shocking that the majority of these secret spenders are Gen Z. It's worth instilling good spending habits at a young age, as it's never too early to start saving money, and these habits will stay with you through life.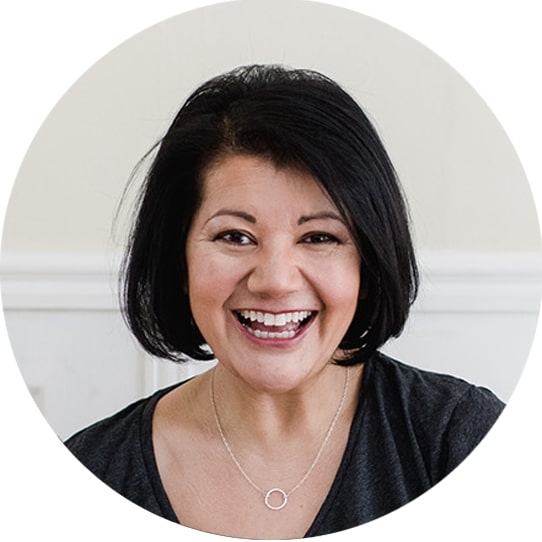 "Although many admitted to keeping their purchases secret due to the 'thrill of it', make sure you don't get carried away as it can be easy to lose track of your spending. It's also a good ideal to shop around for the best deal on your purchases regardless of whether you own up to spending or not!"
As for hiding what you buy – we asked the team at Divorce Mag to give us their take on 'keeping secrets'……
'Some people believe they need to keep secrets or lie to survive in a relationship. However, finding healthy ways to honestly express yourself to your partner is the best way to build a trusting relationship that endures the test of time.'
'Certainly, keeping secrets from a partner is a common dilemma that needs to be addressed on many levels. In fact, recent research shows that one in five people are keeping a major secret, such as infidelity or money troubles, from their spouse in the UK. Surprisingly, a quarter of respondents in this study said they kept this secret for more than 25 years.'
'One in four of those people who kept a secret in this study said that it was so big, they worried that it would destroy their marriage. Common secrets reported include money troubles, viewing pornography, and various forms of betrayal such as infidelity.'
Here are the 5 things you should never keep secret from your partner…..
Your Sexual History
Any Illness You May Be Facing
How You Really Spend Your Money
Who You Spend Time With
Your Serious Past Relationships
For more details and to take a look at what VoucherCodes have on offer, go HERE.
You may also want to take a look at our other stories.