We really want to applaud these cinemas ODEON, VUE, CINEWORLD, SHOWCASE & PICTUREHOUSE for hosting sensory friendly screenings of some great movies. These are made to be an inclusive and very welcoming environment for people with sensory sensitivities and their loved ones.
Understandably, the team at DIMENSIONS, one of the country's largest not-for-profits supporting people with learning disabilities, autism, challenging behaviour and complex needs, are thrilled that after a challenging year, autism friendly cinema screenings are back!
Here at SOUTH WALES LIFE we echo that sentiment as we are great believers, and supporters of these screenings and the positive benefits they bring.
There will be some covid adjustments in place, and these will be dependent on the cinema. But Dimensions are working with all their partners to help autism friendly screenings get back into cinemas.
They do ask that you don't move around the cinema while social distancing is in place.
It's been a difficult year for the cinemas and they are just starting to settle back into being open, so I think we all need to exercise patience and understanding.
Autism friendly screenings are sometimes called relaxed or sensory friendly screenings. Adjustments are made to reduce stress and sensory input, such as low lighting and sound, freedom to move and staff trained in autism awareness.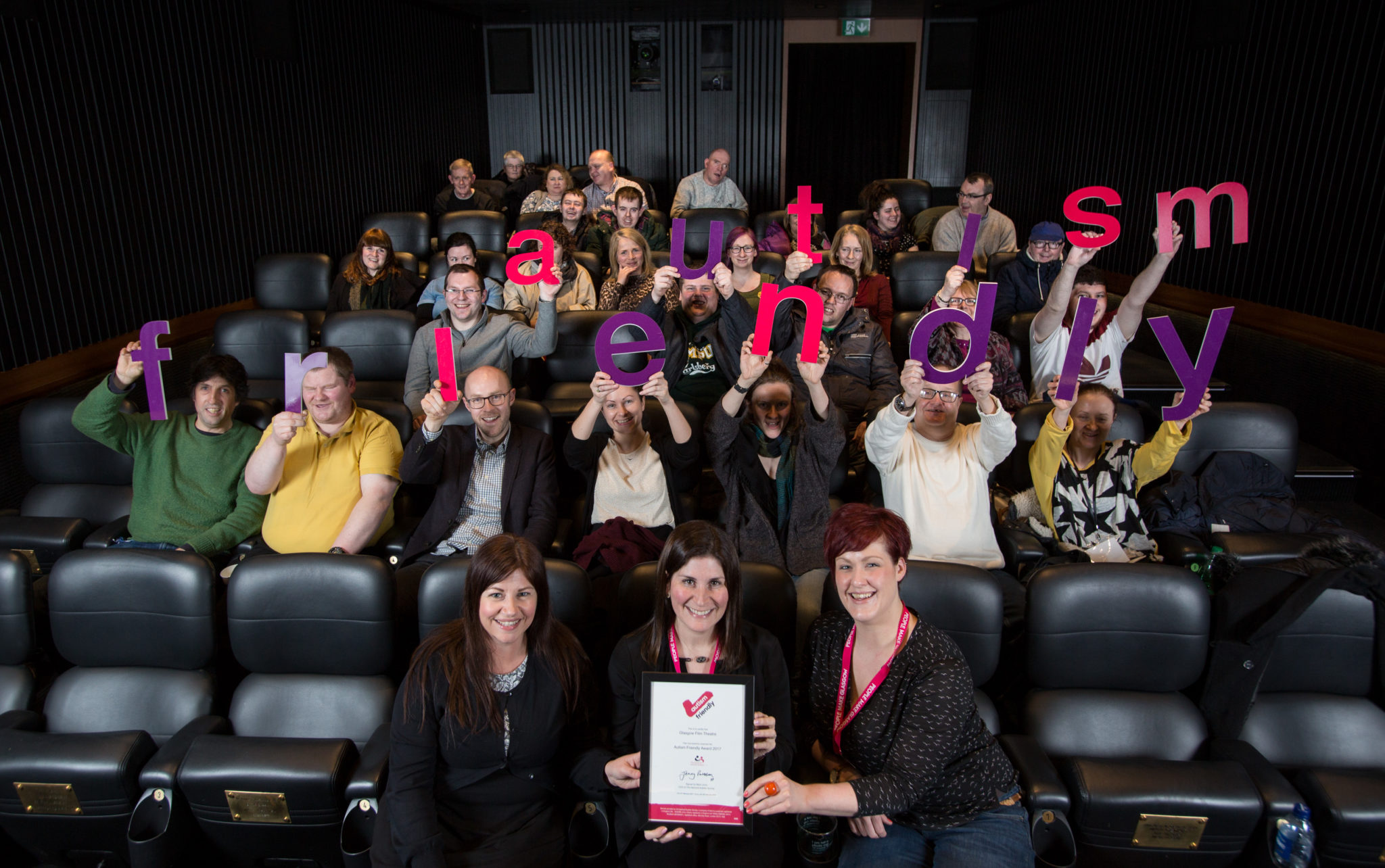 These screenings would never have started or even continue in the way they do if it wasn't for an incredible organisation called DIMENSIONS. They began, in a very small way, back in 1976. They we're supporting people with learning disabilities, autism and complex needs out of institutions, helping them lead ordinary lives in their local communities.
All these years later and they're pretty much the same, although with a huge amount of experience and extraordinary talent behind them They support people with learning disabilities and autism to have a louder voice, choice and control in their lives.
In many ways these screenings act as a transition into regular cinema screenings for some, while making the cinema more inclusive and accessible for everyone who feels they will benefit from the environment.
Sensory friendly adjustments include
Sound and lights on low
No trailers
Freedom to move around
Take your own food and drink
Free entry for carers with a valid CEA Card
They offer these special screening in participating cinemas all across South Wales. If you are travelling around the country however and want to go to one of these special screenings just check on the DIMENSIONS link or the relevant cinema. These are so important and inclusive and the positive reaction is always good to hear…..
"Although I do not have autism I went to an autism friendly screening of The Good Dinosuar because I have hypervigilance, anxiety and hallucinations…I forgot to take my anxiety medication and I was still relaxed regardless! Thank you Dimensions…the cinema is now accessible."
Jake absolutely loves going to the cinema and the Autism Friendly Screenings make his passion an absolute pleasure. See his story here.
ANNOUNCEMENT EXPECTED SOON……..
There's an Autism Friendly screening of the latest Disney movie ENCANTO See an autism friendly screening of Encanto on Sunday 5th December at 11am.
It is everything you want from Disney, and more. The songs are fantastic in this 60th film produced by the studio, it is directed by Byron Howard and Jared Bush, co-directed by Charise Castro Smith, and produced by Clark Spencer and Yvett Merino, with songs written by Lin-Manuel Miranda. 
See an autism friendly screening of A BOY CALLED CHRISTMAS on Sunday 12th December at 10am.
This is the story of Father Christmas, the tale of a young boy named Nikolas as he goes on his adventures. This is a Christmas movie based on a book of the same title by Matt Haig.
ANNOUNCEMENT EXPECTED SOON……..
See an autism friendly screening of DENNIS AND GNASHER on Sunday 28th November at 10:30am.
Here's a little Dennis and Gnasher treat to keep the kids amused while you wait for the screening…….
Here is a map which will allow you to see all of the cinemas in the UK which offer Autism Friendly Screenings. So, if you're going away and want to go see a movie, just use this handy map.
We at SOUTH WALES LIFE are massive movie supporters. Our team have been part of the BAFTA voting panel and worked in promoting movies, along with some of the biggest Hollywood names. The one thing we ALL agree with is that cinema should be a place for everyone. That is why we are so supportive of all the cinemas for getting involved and particularly DIMENSIONS for their tireless work. To find out about the amazing work of DIMENSIONS and how they can support you and your family have a look at their site HERE.