You've probably heard about the huge number of buyers looking to move to coastal towns and countryside villages over the past year or so.
But as lockdown restrictions continue to ease, property experts RIGHT MOVE noticed a lot more people are looking for homes in Britain's most popular spa towns, too.
It's no surprise that spa towns, packed with historic charm and sought-after period homes, are attracting a lot of interest. They really can offer home-hunters the best of both worlds: they're typically small enough to be walkable, but large enough to have everything you need on the doorstep.
Here are some of the most popular spa towns for buyers right now: As you'll see, Builth Wells in the beautiful Wye Valley, right in the heart of Wales, features in this small, but select list.
Leamington Spa, Warwickshire
Average asking price (April 2021) in Leamington Spa: £338,025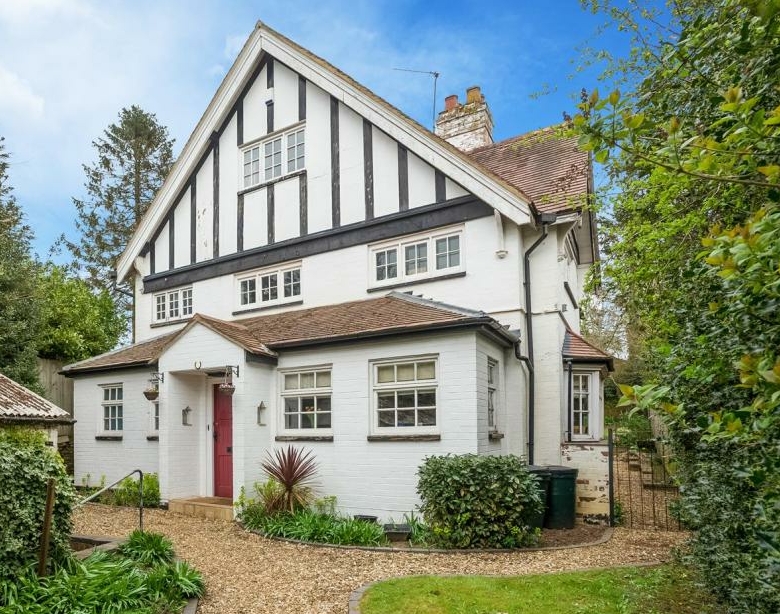 Appletree cottage: a five-bedroom detached house Southam Road, Radford Semele, Leamington Spa, Warwickshire £650,000 Fine & Country, Leamington Spa PROPERTY DETAILS
The Parade in Leamington Spa is the beating heart of the town, with elegant, white-stucco buildings full with great shops, cafés and restaurants.
As well as fabulous architecture, Leamington has lots of green space, easy access to the Warwickshire countryside and excellent schools. It's also home to the University of Warwick.
For those who will be returning to a London office, commutes from Leamington Spa take around an hour and 18 minutes.
While a grand Regency townhouse will set you back more than seven figures, Leamington has a good stock of Victorian houses too; a three- to four-bedroom terrace house will cost between £500,000 to £600,000.
Bath, Somerset
Average asking price (April 2021) in Bath: £486,062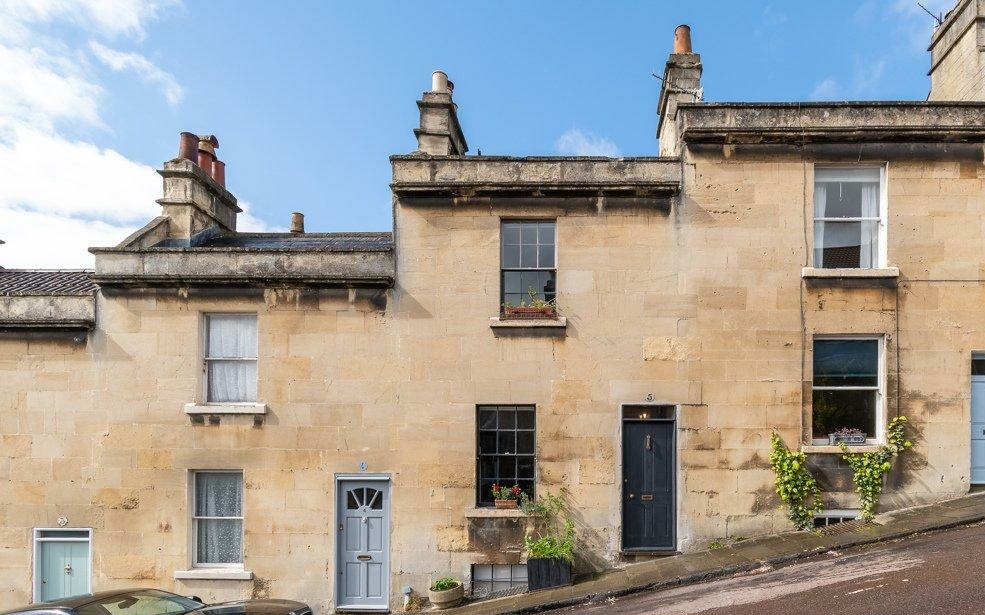 A Grade-II listed Georgian house 5 Clarence Street, Bath, Bath, Somerset, BA1 £480,000 Winkworth, Bath PROPERTY DETAILS
If we're going to talk about spa towns, we can't miss out this gorgeous, vibrant little city set right at the southernmost tip of the Cotswolds.
Bath is just lovely, with its Instagram-friendly streets, theatre, fantastic shops, and outstanding bars and restaurants.
You can go for a dip in the restored Roman Baths, take in a match at Bath Rugby, or head out for a relaxed walk along the River Avon.
Beyond the town centre there are some great suburbs to explore like Widcombe, with its good local high street and proximity to Bath Spa station, and bohemian Walcot, with its weekly flea market and independent shops.
Matlock, Derbyshire
Average asking price (April 2021) in Matlock: £285,697
A four-bedroom family home Victoria Hall Gardens, Matlock, DE4 £399,995 Derbyshire Properties, Alfreton GPROPERTY DETAILS
Perfect for buyers who adore the great outdoors, this town is at the foot of the Peak District, and it is also well located for commutes to Sheffield, Derby, or Nottingham.
Historic Matlock sits on the River Derwent and its thermal spas were discovered at the end of the 17th century, which helped the town develop into a popular hydrotherapy centre for Victorian wellness-seekers.
There's lots going on in the town, with food festivals, an open air theatre and cinema screenings. Its tourist appeal means there is a good choice of shops, pubs and restaurants around Crown Square.
Property-wise, expect to find everything from ancient stone-built cottages right through to contemporary new-build homes.
Builth Wells, Powys, Wales
Average asking price (April 2021) in Builth Wells: £274,725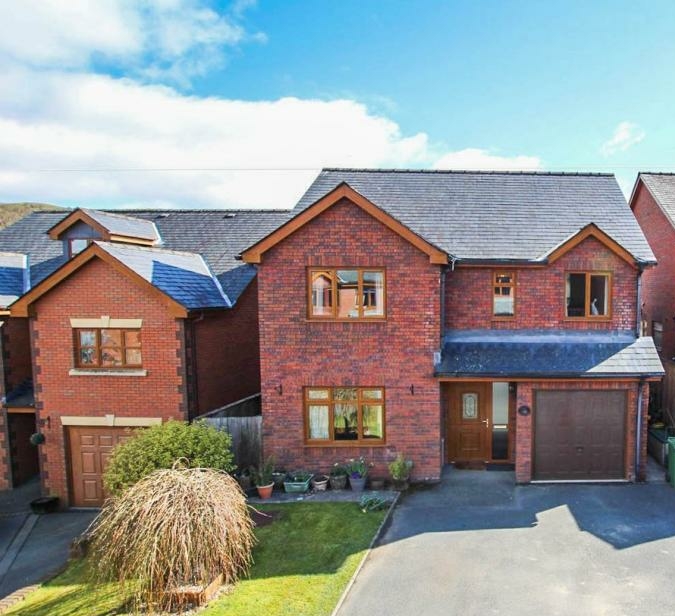 A four-bedroom detached family house Troed Y Bryn, Builth Wells, LD2 £267,500 James Dean, Builth Wells PROPERTY DETAILS
This lovely looking small town is set in the beautiful Wye Valley, right in the heart of Wales.
Developed as a spa resort in the 19th century, the legacy of those days can be seen all around town in the form of fine old houses and civic buildings built from local stone.
Despite its modest size, Builth Wells has got a vibrant feel, with rugby and football clubs, a sports centre, local golf clubs and riding schools, and plenty of ancient inns and quaint tea rooms.
The town centre is great for window shopping with its antiques shops and boutiques, while the old cattle market has been converted into an arts centre with a theatre and cinema screen. The Royal Welsh Showground is up the road, and holds regular fairs and festivals.
Tunbridge Wells, Kent
Average asking price (April 2021) in Tunbridge Wells: £498,667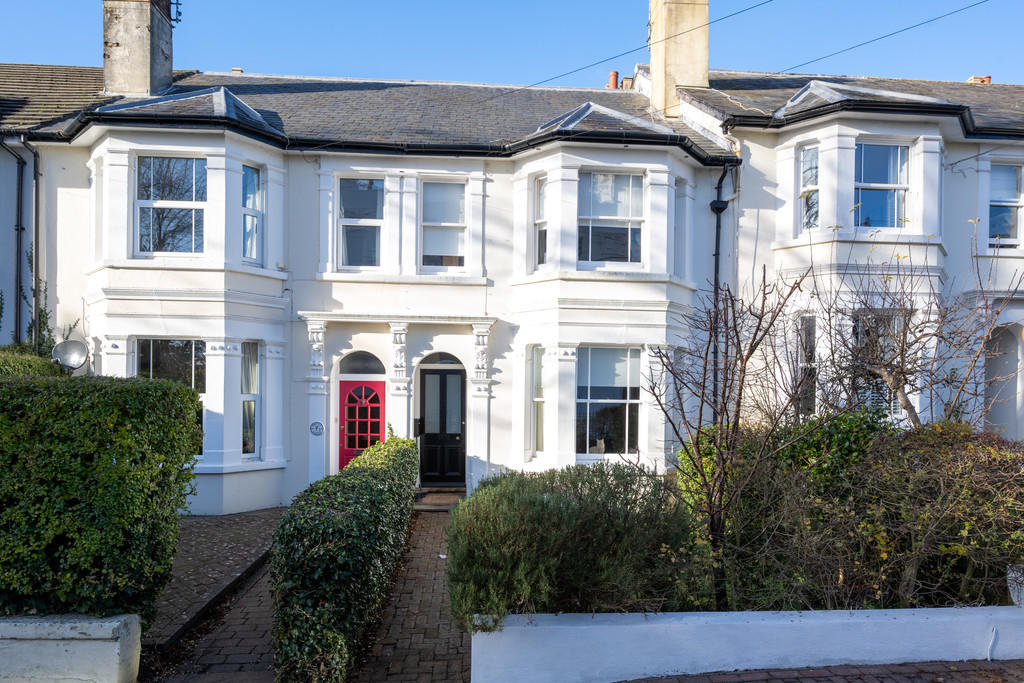 A three-bedroom Victorian town house Arundel Road, Tunbridge Wells, Kent, TN1 £775,000 Sumner Pridham, Tunbridge Wells PROPERTY DETAILS
Tunbridge Wells appeals to buyers looking for more space and a quieter way of life, but within easy reach of the city. It has long been a go-to location for buyers leaving London.
Back in the day, tourists visited the town for its healing waters. Today the Georgian colonnade in the centre of town is devoted to another kind of therapy altogether: retail. The Pantiles is home to a lovely collection of boutiques, galleries, cafes and restaurants.
Buyers love Tunbridge Wells partly for its great town centre, and partly for its fantastic grammar schools (educational opportunities are good for younger children too). It's only 40 miles outside London, so it's handy for commuters, and is set in the middle of the High Weald area of outstanding natural beauty, with protected countryside all around.
Homes here range from multi-million pound manor houses on the outskirts, to spacious Victorian-to-1930s family houses, new homes, and flats.
Scarborough, North Yorkshire
Average asking price (April 2021) in Scarborough: £186,772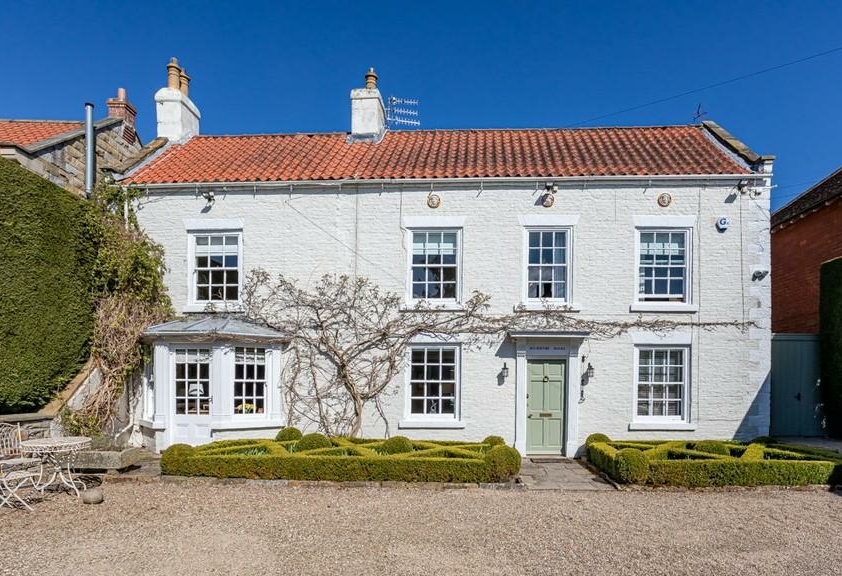 Melbourne House: a five-bedroom detached house South Street, Scalby, Scarborough £850,000 Colin Ellis Estate Agents, Scarborough PROPERTY DETAILS
With its expanse of beach, castle ruins and proximity to North Yorkshire Moors, Scarborough really does have something for everyone.
As is always the way with coastal locations, a 'front row' home with a sea view is your most expensive option, but buyers also like Stepney, just north of the town centre, with its good location and generous treelined streets full of 1930s homes.
Deepdale is another good option and has some stunning Victorian villas (some converted into flats).
The nearest major city is York, around 50 miles away, and there is a station with services to most major northern cities.
The town centre has good shops, and, when you need refreshment, there is a good choice of tea shops, traditional pubs, and of course some cracking fish and chip shops.