A CARDIFF great-grandmother whose charity provide vital baby items to vulnerable families has been hand-picked by The National Lottery to feature on a special Mother's Day podcast with TV star Anna Williamson. The charity is a bit like a food bank, only for babies. All donations go straight to those in need, who are either referred from social care, health professionals or other agencies. ​
Hilary Johnston, founder of charity CWTCH, was singled out by The National Lottery for her project's inspirational work providing essential equipment, clothing and toiletries for babies aged up to 24 months old across South Wales.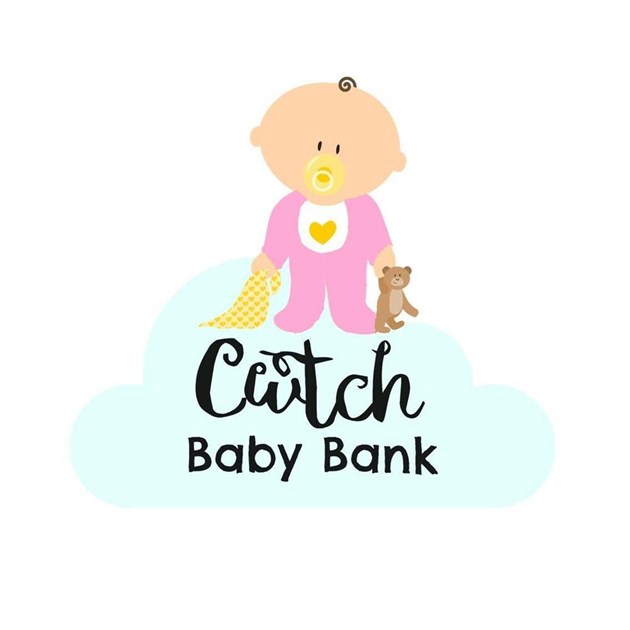 If you look up the word CWTCH in the Cambridge Dictionary it means: a loving cuddle (an act of holding someone in your arms) especially one that makes someone feel very happy and safe. Which we reckon perfectly describes the work carried out by the Baby Bank.
Hilary was chosen to appear on the National Lottery's 'It Takes A Village' podcast, an uplifting and informative mini-series – hosted by Celebs Go Dating star and mum-of-two Anna – which shines a light on some of the Lottery-funded charities who offer support to mums at this difficult time.
Each episode focuses on a different theme around motherhood and Hilary, who has three children, nine grandchildren and three great-grandchildren, says the podcast is raising vital awareness ahead of Mother's Day on March 14th.

Hilary, who lives in Whitchurch, told us….
"I was a bit shocked to be asked to go on a podcast – I'm 72 and not very technically-minded!
"But it was lovely. Anna put me at ease and it was just like chatting to a friend. I waffle a lot anyway, so it was quite easy for me!
"I fostered babies for 20 years, from birth to adoption, so having seen that side of the coin I realised there were a lot of families out there in need and I wondered how they managed.
"Because of Covid or people losing their jobs, there are now an awful lot more people out there who need us. It's more important now than ever.
"It's crucial to shine a light on the fact we are out there helping families and need support to carry on. Hopefully this podcast can do that.
"People don't like admitting they need help. But it is important that people are aware they can reach out – we want to help people."
Ahead of Mother's Day on Sunday, each episode of the It Takes A Village podcast focuses on different themes around motherhood such as supporting your mental and physical health, providing essential items for your child or dealing with grief and pain.
And Hilary's episode (episode one)– which also featured London-based charity Little Village – centred on the importance of baby banks and how struggling families can access support for their children.
The mini-series is hosted by Celebs Go Dating star Anna, who has also worked on major national programmes and is a published author, qualified counsellor and ambassador for several charities.
Cwtch, which became Wales' first baby bank when it was formed in spring 2016, accept donations of excellent-condition, pre-loved items before passing them on to families who have been referred via support agencies.
Powered by National Lottery funding, the project has helped more than 2,700 families and continued to provide a vital support network throughout the pandemic.
Cwtch, whose distribution centre is in Taff's Well, have set up an online 'wish list' to allow donations to continue for those in need and Hilary thanked National Lottery players for enabling the project to thrive.

Hilary said……
"Without National Lottery grants, we wouldn't be able to do what we do.
"I can't believe how generous people have been over the past year. They are all in difficult situations themselves, but they have still been able to support us, which is amazing.
"Before the pandemic, I was thinking about stepping back but the fact we couldn't have volunteers meant myself and my family had to step up to keep the charity going. It has given me a new lease of life and I don't think I can step back just yet."
National Lottery players raise £30 million a week for good causes. National Lottery funding to support the UK-wide response to the coronavirus pandemic has exceeded £1 billion during the last year.To find out more about how to access extra support at this time, listen to 'It Takes A Village' now via LOTTERY GOOD CAUSES, SPOTIFY or on APPLE PODCASTS