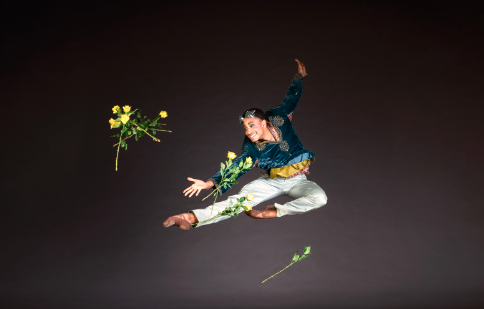 Ballet Cymru – Dream at Tredegar House Gardens
Ballet Cymru is excited to announce Dream Festival — 3 live, outdoor ballet performances at Tredegar House in August.
In the historical Cedar Garden, three nights of music and movement will unfold; Darius James OBE and Amy Doughty's stunning choreography brings Shakespeare's A Midsummer Night's Dream into the 21st century. You will be entering a magical world of fairies, lovers and bewitching enchantment, with the garden's greenery and beauty providing the perfect backdrop for the ballet.
Mae Ballet Cymru yn gyffrous I gyhoeddi Gŵyl Dream — 3 perfformiad ballet byw, awyr agored yn Nhŷ Tredegar ym mis Awst.
Yn Gardd y Gedrwydden hanesyddol, bydd tair noson o gerddoriaeth a symud yn datblygu; mae coreograffi syfrdanol Darius James OBE ac Amy Doughty yn dod â A Midsummer Night's Dream gan Shakespeare i'r 21ain ganrif. Mae Ballet Cymru wedi creu byd hudolus o dylwyth teg, cariadon a hudoliaeth swyno, gyda gwyrddni a harddwch yr ardd yn gefndir perffaith i'r bale.
Venue:

Tredegar House Gardens