To say we're excited for a new production of FATAL ATTRACTION, which gets to the New Theatre in Cardiff this March, would be an understatement. When you look at who is stepping into those iconic movie roles, you just know it's going to work.
Hold your horses though, we have a little behind the scenes of the photo shoot, but we're not getting Kym Marsh here in South Wales – more of that in a moment.
Yes, it is the same story based on the classic 1987 movie, described at the time as an 'erotic psychological thriller' which about sums it up today actually.
The screenplay was written by James Dearden, but was in fact based on his 1980 short film Diversion, which was very much a British movie, so the play kind of brings it full circle.
The story is an age old tale of a married man who has a weekend affair with a woman who refuses to allow it to end and becomes obsessed with him.
KYM MARSH will perform the iconic role of Alex Forrest (until 5th March 2022), which according to my reckoning means we miss out on her in Cardiff by a week. We'll let you know who is taking on the part as soon as we find out.
OLIVER FARNWORTH (ITV's Coronation Street) plays her lover, Dan Gallagher and SUSIE AMY (ITV's Footballers' Wives) his wife, Beth.
The cast will also include JOHN MACAULAY as Jimmy, TROY GLASGOW as O'Rourke and EMMA LAIRD CRAIG is understudy Beth / Alex.
Oliver is a Coronation Street favourite playing Carver. He also appeared in ITV's Mr. Selfridge as Belgian refugee, Florian Dupont. Oliver spends a lot of his time on the stage. He trained just over the bridge at the Bristol Old Vic Theatre School. And we've seen him here in South Wales many times, the last visit was The Girl On The Train which also dropped into the New Theatre.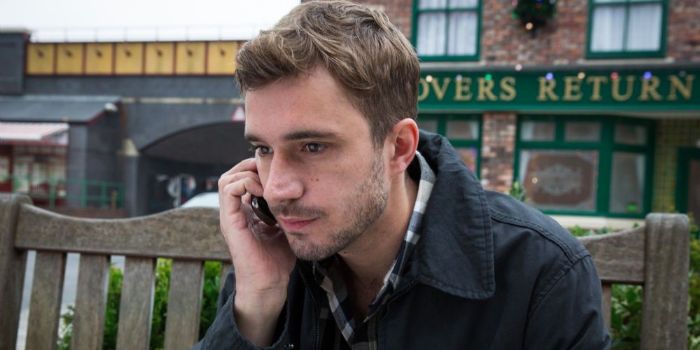 Susie first rose to fame in the ITV drama Footballer's Wives, as Chardonnay Lane-Pascoe. She quickly became a household name, since starring in Hollyoaks, La Femme Musketeer, and ITV's Echo Beach. She has also been a regular panelist on Channel 5's Wright Stuff, and Jeremy Vine.
If you've not watched Fatal Attraction it is a must-see classic. To watch its transition to the live stage will be interesting. It's a powerful and gripping story, so should work really well in the theatre.
It's easy to forget just how controversial the movie was when it was released, and pretty damn successful too. The film was a huge box office hit, taking around £300 million, which may not seem a lot compared to today's movies, but when you think it on cost around £10 million to make, the maths is easy to work out.
At the 60th Academy Awards, it received 6 nominations: Best Picture, Best Director, Best Actress (for Glenn Close), Best Supporting Actress (for Anne Archer), Best Screenplay Based on Material from Another Medium, and Best Film Editing. Sadly Michael Douglas didn't get a nod that year, he is great in the film though.
The whole premise is that love is a dangerous game. Alex (Kym Marsh – not Cardiff) has only one rule; you play fair with her, and she'll play fair with you.
Tipped to be provocative and gripping in equal measures, Fatal Attraction is a tale of seduction and suspense that asks the question; what happens when desire becomes deadly?
It gets to the New Theatre in Cardiff from Tuesday 8th to Saturday 12th March. Performances are at 7:30pm with 2:30pm matinees on Thursday and Saturday. Tickets range from £19 to £38.50 with boxes up to £173, there are various concessions depending on the day you go. For full details, go HERE.