We already know how creative, innovative and inclusive the team at the Wales Millennium Centre are. You only have to look through their annual programme to truly appreciate the breadth of work held in the venue. Everything from major west end shows to the staging of new, groundbreaking work, such as THE BEAUTY PARADE.
After a long wait we finally get the line up for the years FESTIVAL OF VOICE, and from what we can see, it's been well worth the wait.
It features 20 acts from across Wales and the world, including dancefloor favourites Hot Chip and Tricky, a Wales debut from Max Richter, rising talents Rachel Chinouriri and Biig Piig, Gruff Rhys, Arab Strap and a festival opening keynote address by Brian Eno.
They are doing things a little differently this year – focusing all of the events within Wales Millennium Centre from Thursday 4th to Sunday 7th November and introducing day passes. This will help to manage numbers and keep everyone safe.
And it means you're guaranteed to see these incredible festival acts up close on their iconic stage!
We have the full line up – day by day, further down the page – HERE.
Announcing the new-look festival, Wales Millennium Centre's Artistic Director Graeme Farrow told us…….
"It feels absolutely wonderful to be able to bring Festival of Voice back after such a challenging time in our lives. We're looking forward to welcoming many acts to Cardiff for their very first time and I can't wait to celebrate and hear powerful voices from all over the world this year and every year from now on."
This flagship international arts festival was all set to return to Cardiff Bay across the last weekend of October 2020, with a new format. Sadly, along with so many other events, the pandemic put a hold on that.
The first edition of the festival took place in 2016, and since has seen performances from the likes of the Welsh National Opera, Rufus Wainwright, Bryn Terfel, Van Morrison, John Grant, Laura Mvula, Ben Folds, Patti Smith, Billy Bragg and Nadine Shah, Gruff Rhys, Laura Veirs, Elvis Costello, Passenger and many, many more.
Always at the heart of the festival are one-off collaborations that merge voices and genres. In 2016, we were treated to a unique evening that saw The Velvet Underground's John Cale share the stage with Charlotte Church and actor Michael Sheen. And in 2018, Gruff Rhys premiered his album Babelsberg on the Wales Millennium Centre stage accompanied by the 72-piece BBC National Orchestra of Wales.
Here's Gruff talking to Huw Edwards about that gig in 2018 and what he was looking forward to from the festival……..
The FESTIVAL OF VOICE now runs from the 4th to 7th November, and to make things easier we've broken it down day by day, so you can slot what you want to see into your diary.
THURSDAY 4th NOVEMBER
Musician, producer, visual artist, thinker and activist – BRIAN ENO will open this year's Festival of Voice with a Keynote Address
Brian Eno first came to international prominence in the early '70s as a founding member of British band, Roxy Music, and immediately followed with a series of highly influential solo albums, coining the term ambient music.
I have to say we are particularly excited about seeing Brian. On our office wall, right in front of me, is our prized possession. A silver Disc (Bryan Ferry's to be exact) for sales of Roxy Music's greatest hits. So yes, we are fans.
Led by COLIN CURRIE, the hand-picked ensemble was formed in 2006 for a performance of Drumming at the BBC Proms to celebrate the 70th birthday of Steve Reich.
Since then, the COLIN CURRIE GROUP has performed in concert at many major halls and festivals worldwide, performing regularly at London's Southbank Centre where Currie is Artist in Association.
KELSEY LU is a classically trained cellist, singer, collaborator and polymuse from North Carolina.
Their artistic voice flows comfortably at the intersection of visual art, performance, healing activism and music.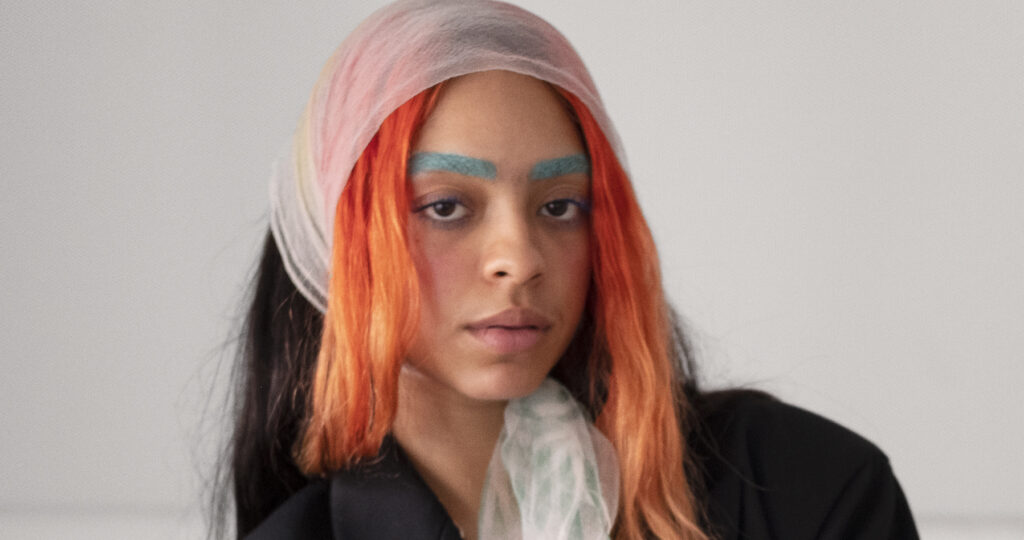 Emmy-nominated composer MAX RICHTER makes his debut in Wales with Sinfonia Cymru
Max Richter's work embodies both the rigour of the Classical tradition and the experimentalism of contemporary electronica. Disarming in its honesty; his music, despite its underlying sophistication, remains accessible.
You may also have heard some of his music in Season 4 of The Handmaids Tale. Elizabeth Moss directed episode 9 and personally chose one of his pieces of music.
FRIDAY 5th NOVEMBER
Providing dopamine rushes of electronic ambience, it's everyone's dancefloor heroes – HOT CHIP
Performing only a handful of dates this autumn, Hot Chip will be bringing the sound they've become celebrated for over the past two decades – bridging euphoria and melancholy with colourful melodies, idiosyncratic vocalisations and pounding electronic pop rhythms.
JUICE MENACE – aka the CDF CEO – is an unwaveringly powerful rapper poised for greatness.
Exhibiting true lyrical dexterity, virtuosic flow and a commanding performance style to challenge artists beyond her years, Juice effortlessly tackles the spectrum of UK rap.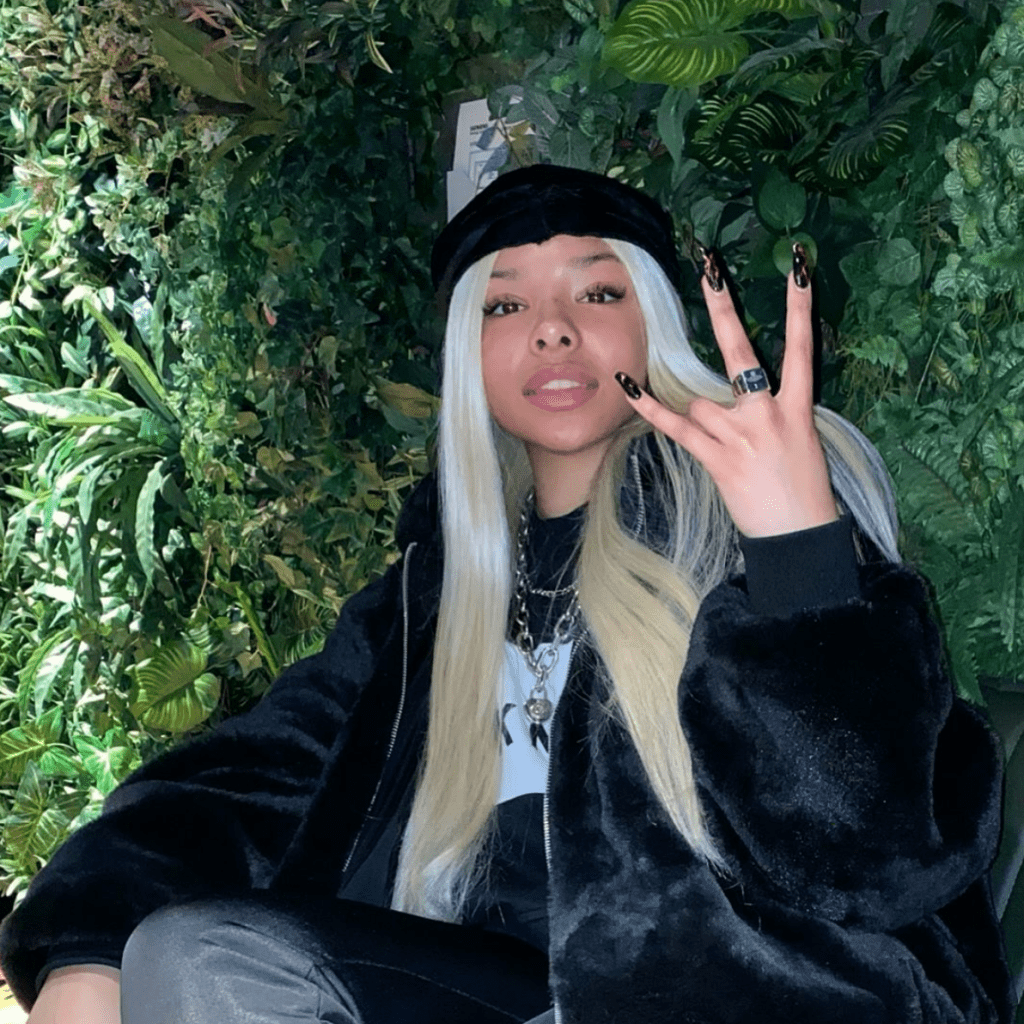 Championed by Michaela Coel, Annie Mac and Sian Eleri, RACHEL CHINOURIRI is a young singer-songwriter from Croydon with a totally unique style.
As the youngest child in a large family with music at its heart, Rachel attributes a lot of her musical influence to her traditional Zimbabwean upbringing. At a young age, Rachel found solace in writing and recording music, and her limited exposure to pop music meant she developed a truly unique self-taught style.
Legendary producer TRICKY is over three decades deep into his music career. But he's still fighting and he's prolifically making new music.
In the past two years, he's dropped the enchanting 20,20 EP, put out his acclaimed autobiography, Hell Is Round The Corner and released his 14th studio album, Fall To Pieces on his own label False Idols.
SATURDAY 6th NOVEMBER
Uncategorisable and genre-defying, ANNA MEREDITH is a Scottish composer, producer and performer.
Before the release of her debut studio album Varmints – which was awarded Scottish Album of the Year in 2016 – Anna Meredith was already well known as a writer of music for other people. Taking commissions from international orchestras, operas and cultural institutions, she's written symphonies, songs and string quartets, and explored boomwhackers, beatboxing and body percussion.
Even behind closed doors, 2020 proved a breakthrough twelve months for BIIG PIIG'S confessional, genre-fluid modern pop.
An instantly identifiable voice, Biig Piig sings in both English and Spanish while blending a global mix of influences including hip-hop, R&B, dance music and stripped-back soul.
Down the dark, dark stairs, upon the bloody gallows of soft rock, through the oubliette of cheese, into the torture chamber of disco, you are welcomed to the LATE NIGHT POP DUNGEON.
The Grand High Executionatrix, dungeon mistress CHARLOTTE CHURCH, and her ten-piece ultra-metronomic post-punk-disco-R'n'R'n'B backing band will give her MK Ultra treatment to the greatest tunes that time forgot, and some that will forever haunt our collective memory. Bring dancing shoes – the floor is on fire.
GRUFF RHYS is back on tour with new album Seeking New Gods – mixed in LA with superstar producer Mario C (Beastie Boys).
Gruff has been pushing the boundaries of how music is presented and performed, starting with the quadrophonic sound system tours as part of Super Furry Animals, one of Cymru's coolest exports.
East London's avant-punk queen NUHA RUBY RA has been cultivating a dedicated following.
Having cut her teeth in various musical projects and art collectives, Nuha Ruby Ra is a performance powerhouse sharply focused on her own artistic vision.
Raw and raucous, SPRINTS are a post-punk four-piece from Dublin.
They combine guitar-driven hooks, motoric rhythm and emotive lyricism to create a unique sound that pulls from garage, grunge, punk and beyond.
SUNDAY 7th NOVEMBER
15 years after first calling it a day, ARAB STRAP are back with a new album, new sounds and a forward-moving sense of exploration.
The pioneering Falkirk duo of Aidan Moffat and Malcolm Middleton started out sharing their home-recorded tapes between friends, but the success of their inimitable debut single 'The First Big Weekend' meant they quickly found themselves among some of Scotland's most exciting and cherished music.
ANI GLASS is the persona of Cardiff-based electronic pop musician, producer and artist,  Ani Saunders.
Ani Glass sings in her native languages Welsh and Cornish and in March 2020 released her self-produced debut album Mirores. As well as receiving glowing reviews, the album was awarded Welsh Album of the Year and shortlisted for the Welsh Music Prize.
Two-time Mercury Prize nominee GHOSTPOET (aka Obaro Ejimiwe) specialises in social commentary and gritty storytelling.
His fifth album, I Grow Tired But Dare Not Fall Asleep, is a dystopian snapshot of the universal unease and anxiety we feel as we enter into this new decade.
ROGER ENO is a BAFTA-nominated composer, musician and sound artist.
By concentrating on making music that creates atmosphere rather than dominates, Eno's compositions have lent themselves well to film and theatre, contributing music to films such as Trainspotting, 9 ½ Weeks, The Jacket, and Dario Argento's Opera.
And before you ask, yes he is brother of Brian.
The queen of Zimbabwean Mbira music, STELLA CHIWESHE is a breathtakingly powerful and highly spiritual performer.
The mbira – the backbone of Zimbabwean music – consists of metal keys mounted on a hardwood soundboard, and is plucked with two thumbs and forefinger.
POWERFUL INTERVENTIONS is a festival pop-up event.
A series of creative interventions exploring the concept of 'power' will take over Wales Millennium Centre throughout the festival weekend.
These thought-provoking pop-ups encompass a rich medley of artistic practice including live performance, installation, visual art, projection, film, spoken word, audio drama and written prose – all devised, created and performed by young people and youth arts workers of Sparc Valleys Kids, one of our partners based in the Valleys.
The project is led by artist Bethan Marlow. Originally from North Wales, Bethan has been joining weekly sessions throughout the year with local youth groups and collaborating with the youth arts workers and young people to develop professional pieces for the festival.
Key to the success of the collaboration has been Bethan's deep respect for the way Sparc and Valleys Kids work and her desire to put this work centre stage.
Bethan said…….
"The raw, brave and honest energy of these interventions will grab the audience's attention, their original, intriguing, and thought-provoking performances will keep them entertained. Their important, urgent and authentic voices will linger in the memory long after the Festival has ended."
Powerful Interventions is free across the weekend of Festival of Voice, so make time to experience this thrilling series of new work and support the next generation.
A high number of the young people involved are disabled, care experienced and from the LGBTQ+ community; projects like this enable all types of people to be creative and find their voice.
The project was commissioned by Together Stronger for Festival of Voice. Together Stronger is Wales Millennium Centre's partnership with Valleys Kids build a creative future for young people in the Valleys.
RIPPLES OF KINDNESS is a FREE festival virtual reality experience, which accompanies the stage production of The Boy With Two Hearts – in the Weston Studio from 1st to 23rd October.
A story of brotherhood, love and positivity, this new communal virtual reality experience is inspired by the stories of Hussein Amiri and his family, who were forced to flee Afghanistan in 2000.
Created in collaboration with Hamed and Hessam Amiri to honour their brother's incredible life, Ripples of Kindness invites small groups to share in the positive impact that Hussein had on everyone around him, from Afghanistan to Wales.
The experience is centred around the sofra – the living/dining space within the family home where the three brothers and their parents would meet, talk and exchange stories over food. The Amiris welcome you to join them at the sofra to (virtually) meet them and some of the people who came to their aid when they needed it most.
Become immersed in an ever-changing virtual and sensory world which combines text, performance, verbatim recordings, imagery and sound, and truly experience the Amiri family's stories.
As you can see, across the four days, we will be treated to a wealth of performances and events exploring everything the voice can do and how important it is to have one.
Ticket prices are – Thursday £45 | Friday £55 | Saturday £55 | Sunday £45 FESTIVAL