We can hear a collective sigh of relief that the kids are back at school, but also a little sadness that the summer fun has come to an end. If that's the case for you, then the team at THE RIVERFRONT in Newport have plenty lined up to keep the fun rolling right through into the autumn months.
For those of you with younger children, and those looking to book something for the months ahead as a little 'back to school treat to look forward to, The Riverfront have all bases covered – all of them completely family-friendly.
Before we give you the highlights, we also love that they have so many activities for all running year-round. There's the HATCH YOUTH THEATRE, for kids young and a little older. They have JUNIOR DANCE and indeed OVER 60s DANCE. TOTS MUSIC & MOVEMENT is always popular, as are the MUM'S THE WORD comedy events.
For details of all those, and more go HERE.
OWL AT HOME takes place on October 19th at 10.00am. Suitable for ages 5 to 11, the show is based on the illustrated children's book by Arnold Lobel and adapted for the stage by Rina Vergano and Theatr Iolo.
Owl lives alone in a cosy little home in a hollow tree in the woods. With no one to talk to, Owl sings to himself and looks for ways to pass the time. He wonders about things a lot. What will happen if he invites winter into his home? And can he be in two places at once?
As his imagination runs away with him, ordinary objects begin to take on a life of their own and Owl finds an unexpected friend who's willing to follow him to the ends of the earth… whether he likes it or not!
An enchanting tale with music, Owl at Home shows us how friendship can be found in the most unlikely of places.
Book HERE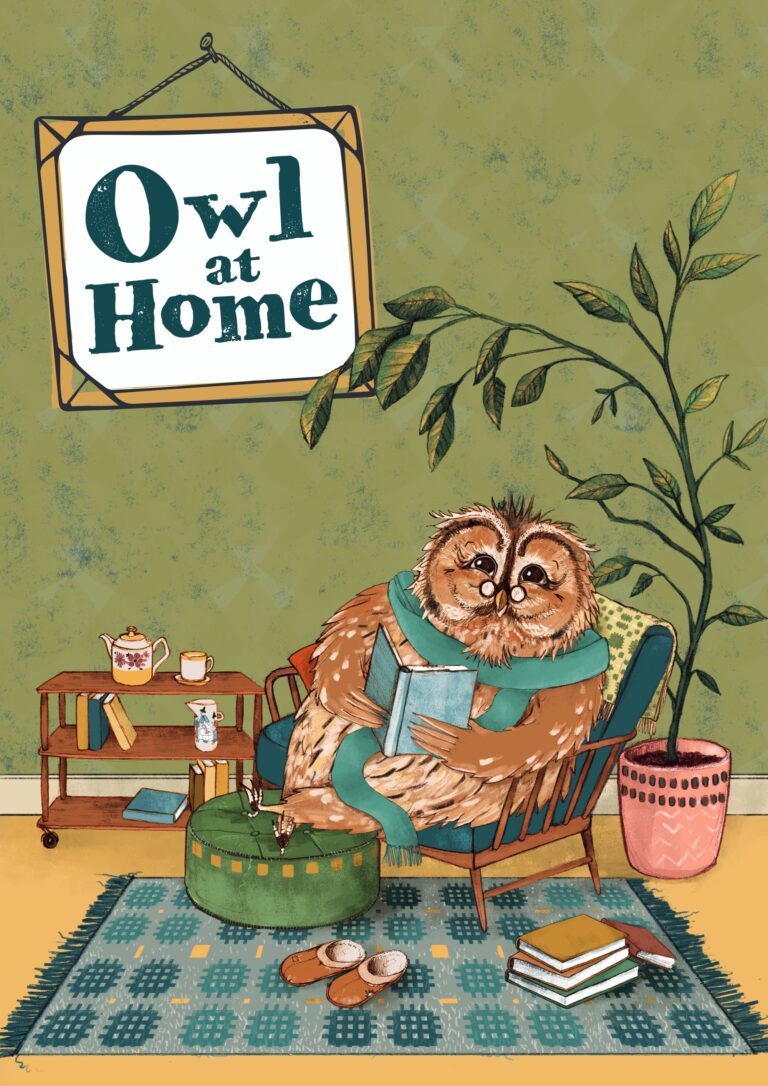 THE SMARTEST GIANT IN TOWN is up next on the 1st November at 1.30pm and 4.30pm so perfect for those of you with pre-schoolers and those with kids in school too (recommended age range it 3 to 8 years). Tickets are £14.50.
A Little Angel Theatre and Fierylight co-production, this show is based on the bestselling book by Julia Donaldson and Axel Scheffler – who also wrote the Gruffalo.
The story goes… George wishes he wasn't the scruffiest giant in town. So when he sees a new shop selling giant-sized clothes, he decides it's time for a new look: smart trousers, smart shirt, stripy tie, shiny shoes. Now he's the smartest giant in town . . . until he bumps into some animals who desperately need his help – and his clothes!
Book HERE.
GOLDILOCKS/ELEN BENFELEN – This family show takes place on 8th November, in English at 11am and Welsh at 1.30pm
Orangylocks, Purplylocks, Silverylocks, anything but Goldilocks!
Goldie is fed up of her Nain's rules. The porridge is bland and everyone in the village must have yellow hair. All Goldie wants is to live in a place where everyone can be themselves.
One day she sets out on an adventure to the edge of the village. Who will she meet along the way? And can they help her change Nain's rules?
Following their acclaimed productions of The Ugly Duckling and The Elves and the Shoemaker, Sherman Theatre's Goldilocks is a warm, funny and magical show full of catchy songs, laughs and a wonderful set and costumes. It's the perfect show to introduce children to the magic of theatre this winter.
Book HERE.
ROBIN HOOD – Oh Yes, Panto is back at The Riverfront which is a firm family favourite and is not to be missed. Taking place from 29th November to 7th January – with special ticket prices on 29th November and 1st December. Don't miss out!
Take a look at our special Robin Hood feature HERE where you can meet the cast and find out more.
Book HERE.