We have spent the morning looking back over some of the articles we wrote at the start of lockdown, some written without any understanding of what lay ahead, others searching for ways to support us all. What is clear from reading them is that we felt the impact of lockdown would have a long lasting effect on us all. This virus after all is a life changing moment in history to be talked about and discussed for decades to come.
Now we have reached the one year mark, the impact of all this is now very clear. The financial effect is one thing, the state it leaves us, and our kids, mentally, is altogether another concern.
It doesn't matter who we are, what our living arrangement may be, or what money we may or not have at our disposal, everyone has been affected by the Coronavirus crisis. Businesses have shut their doors, cafes and restaurants have stopped serving and shopping has become akin to 'wartime status' with queues and rationing at one time or another.
Our lives have been thrown in the air, turned upside down and whichever cliche seems to fit. Thousands of people have lost their lives and so many more have been left grieving.
People have had to stop doing what they love, parents have become full time carers, teachers and entertainers. Many have lost their jobs and most of us have no idea what the future holds. Our world could be left in a very precarious state financially at the end of all this, if indeed there is an end to it.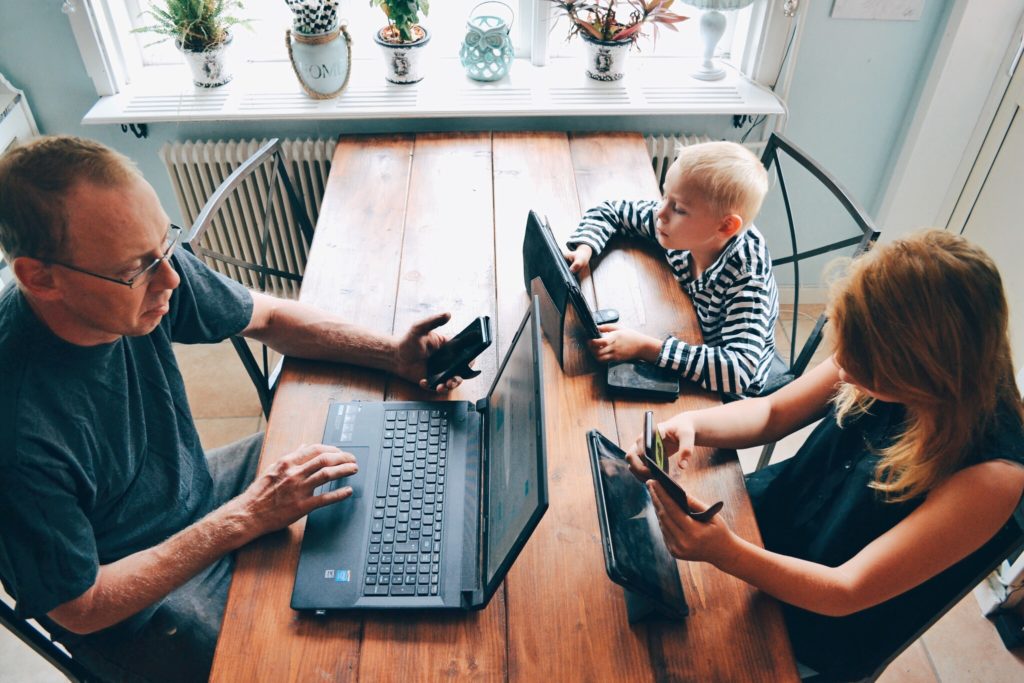 I don't know about you, but I'm not ashamed to say there have been moments I have been scared, not necessarily for myself, more for those I love and care for. In lockdown you can only trust what other people tell you and we all know from experience that when someone tells us 'they're fine' it doesn't really mean that at all.
But through all of the uncertainty, through times none of us would have expected we would have to live through, there has been the greatest sense of community. We've written about this a lot over the last 12 months. Sharing tales of how people have come together during the crisis and done everything within their power to help their fellow humans.
There are businesses which have gone the extra mile to ensure our key workers are relieved of the pressure of shopping. Food outlets who have fed tens of thousands of dedicated workers. Individuals who have knocked on windows to check if their neighbours are okay and if they need anything from the shops. The list really is endless.
I think we should all be proud of how we've endured the storm of this terrible pandemic. I love where we live and I know this crisis has made me a different person. One thing I have had reinforced into my very soul is that people will always come first. 'Stuff' is nice, people are better.
But as we march closer to a world which is slowly reopening, I wonder if the renewed stress of the last months has taken a toll on us all. Are we mentally prepared for the outside world again and can we easily step back into our old ways?
We have spoken to a lot of people to gauge opinion here in South Wales and it appears that a return to life is not an easy one for many.
Parents have told us of the incredible guilt they feel towards their kids. While they have had a great time connecting with each other, learning, playing, watching and doing some incredible things, it appears, overwhelmingly, that parents feel like they've been punishing their children. Depriving them of the things and people they love. Meeting with Granny and Grandpa, going out to play with their mates, having sleepovers and a host of simple everyday things they haven't been able to do. We may understand why we are in isolation, but trying explaining it to a four year old.
Charlie in Port Talbot has a young son and lives in a small flat with him. Being a single parent is difficult enough, but usually, once a week she had time to catch breath and do the things around the place which are always difficult with a young boy under her feet. She told us during lockdown number one……….
"He hasn't seen his Dad properly for weeks now. They speak on the phone and do the 'Alexa' thing, but it's not the same. I can tell that Jordan is missing has Daddies cuddles. He gets plenty from me but not like his Dad gives him."
Charlie has her own personal anxieties which she has tried to shield her little boy from, but it's difficult.
"It's a horrible vicious circle. We play together and go out for our walks, but he's a little boy and he just wants to run off and be in everything. Shopping is a nightmare too and makes my anxiety worse. I can feel it building as shopping day gets closer, and I'm sure Jordan can sense how I'm feeling."
"I can't even drop him off at his Nan's, which I used to do every week. He loves being with her and she misses him so much as well. He can't really tell me how he feels but I know it's getting to him all this, it's bound to."
Charlie told us the worry about getting the virus was overwhelming at times. If she got sick or even hospitalised, she wouldn't know how Jordan would cope.
"Honestly, I love him to bits, but we've been together every minute of every day. Don't get me wrong, I love it, of course I do. But it's not healthy for a little lad to be stuck in the house all day with me. The problem is I now don't want to let him back out into the world. I'm scared of how he'll be without me with him."
Self isolation has been different for everyone. We can all tell tales of how we have made it through each day, For some, it's been a chance to leave the world for a while and reconnect with family. To spend proper quality time with loved ones and enjoying the simple things in life.
For others it's been even more isolation. Those who live alone perhaps, or rely on visitors to break up the pattern of a potentially mundane week. Not everyone has shared this experience. Not everyone has found it easy or enjoyed their time away from others.
The people we spoke to have unanimously told us that they can't wait for things to 'get back to normal' but we wonder if it ever will, or indeed should? In fact just when we thought it was, we now find ourselves locked behind our own doors once again.
In many ways our lives generally have boundaries, those between work, school and home life have now become completely blurred. Gone is the phrase 'work-life-balance' being confined to our homes has put pay to that. Just as our broadband has been stretched to the limits, so has our mental bandwidth. Our brain is literally exhausted from the pressure it's been under. We may not be aware of it all the time, but the mental stress is enormous, and focusing our attention on the bigger picture is becoming increasingly difficult.
A recent poll found that 45 percent of adults say the pandemic has affected their mental health. Another poll discovered 40 percent of parents surveyed had shouted, yelled or screamed at their children at least once in the past two weeks.
Just as research tells us these things, according to even more research, one way to cope with this mental stress is to deploy "personal policies," or rules of thumb to guide our decisions and actions. These can help us prioritise what is really important and streamline our thinking so that we don't waste valuable mental energy making the same decisions over and over again.
Here's a few suggestions to help you along your way……..
Don't comment on housework during work hours no matter how messy it gets.
Decide to go shopping on the same day every week.
Wake up earlier than everyone else for a bit of 'you time.'.
Prioritise what you think are well-meaning but time-consuming emails. They're not (mostly).
Make it a policy to only snack while you're sat down, preferably at the kitchen table. It will cut down on your constant eating.
Limit the amount of news you watch or read, particularly before you go out for your walk. You don't want to add to your stress.
If you find it difficult to fall asleep, then write a little journal of thanks each night. It really focuses your attention on the good things.
The question at the top of this page is, 'Will lockdown change us forever?' and I think the answer to that is yes. And if it doesn't, then perhaps it should.
I've really enjoyed the friendliness I've experienced on my socially allowed exercise trips. People have started to chat to each other. Whether it's in the queue at the local supermarket, or a simple friendly nod and hello as we pass (two metres apart) in the street.
Of course, without technology lockdown would have been a very different experience. Everything from a simple text message or call, to Facetime or Zoom, our modern world has been a saviour in that respect. It does appear however, that away from home, we are generally a bit fed up with holding a phone to our ear or staring into another screen. Which brings me back to my original point. People not stuff.
Dr Eddie Murphy is a Clinical Psychologist. He reckons, psychological first aid would be necessary. There are many of us who could be experiencing post-traumatic stress disorder (PTSD).
"We're now in the disillusioned phase, where there's going to be a lot of exhaustion and disillusion."
Following this, Dr Murphy said, comes the "recovery phase."
The effect of lockdowns aren't always negative. For many, they have given us the opportunity to look at personal relationships. We can learn to prioritise what we want to get out of our relationship. It's not only the world which is resetting itself, personally we could start afresh and discuss the things that weren't working so well before.
So does that mean once lockdown ends, it's the personal effects which will last longest? We suspect so.
The world will undoubtedly drift back into its old ways. We'll drive as often as we once did. We'll work as hard as ever and maybe shop a little more for a while, for things other than food. What we really believe however, is that the simple things we've learned, and instilled into our kids will stick.
We'll have more face-to-face interaction. The video calls we've enjoyed so much will become a part of our weekly routine. The games we play as a family have brought us closer together, and we've loved them. People who have now worked from home may find a way to make that stick. If it's not permanent then perhaps part of the working week is possible.
We'll wash our hands more often. Read and play with the kids regularly, because they love it so much more than staring at a screen, we all know how much you've secretly enjoyed it too.
And as for the friendly hello as we walk past a stranger in the street, only time will tell. Our feeling is that it will stay too because we've missed the rest of the world.