After a fantastic CASTELL ROC this year at Chepstow Castle, with its usual mix of top-flights names and superb tribute acts, we can now look forward to another packed August programme.
Another big name has been added to the schedule and promising a night of non-stop hits, Chepstow will be welcoming JASON DONOVAN to the castle on Saturday 19th.
It feels like there hasn't been a time when Jason wasn't in our entertainment lives in some form or other.
His break came with the role of Scott Robinson in 'Neighbours' which turned him into an international star, gaining every Australian major award including 'Most Popular Actor'. The series went onto to become one of the highest rating shows in the UK which led to Jason's association and huge success with acclaimed producers, Stock, Aitken and Waterman.
I don't think I'll ever forget when I worked on the Hitman Roadshow tour (many years ago) with the major acts of the time – Big Fun, Sonia, The Reynolds Girls and of course Kylie Minogue and Jason Donovan. Although they didn't play the tour together, I remember our towns and cities being gridlocked with fans, desperate to catch a sight of Jason. Introducing him on stage was a challenge in itself with the volume of screaming fans.
His debut album 'Ten Good Reasons' was the biggest selling album of 1989 adding to impressive career sales of 13 million albums and 4 UK No.1 singles. Music was always a constant in Jason's life, as was his passion for acting and theatre. This combination became a natural transition for what was to become one of his definitive roles – Olivier-nominated portrayal of Joseph in Andrew Lloyd Webber's 'Joseph and the Amazing Technicolor Dreamcoat' at London's Palladium. This sell out 18-month run in 1991 produced a number one single and best-selling soundtrack album, and is still known for being one of the most successful revivals of all time.
So let's come on to a few of those hits just to get you in the mood……….
Jason has gone on to star in The Rocky Horror Show, Chitty Chitty Bang Bang, Priscilla, Annie Get Your Gun, Sound of Music, The King's Speech and Million Dollar Quartet. He's never too far from our TV screens wither. He's featured in I'm A Celeb (2006) and Strictly Come Dancing (2011), Who Do You Think You Are (2011), ITV's Superstar (2012) and Piers Morgan's Life Stories (2012). He also appeared in ITV's drama 'Echo Beach' (2008).
In a recent series of Dancing On Ice, Jason showed those younger contestants a thing or two, or at least he was until he was forced to quit through injury. He may have a year or two more experience as a singer/entertainer, but that seemed to have only helped his performance on the ice.
When we asked whether getting older has an impact, Jason told us……..
"Not for me. I don't feel my age, I still want to be active and I've talked about this before; mental and physical health go hand in hand; this is one of the reasons why I took the job; it provides structure, focus, skill, keeping fit.
It's interesting, ice skating and dancing because it combines two things, it combines entertainment and athleticism and very rarely do those things sort of combined together into a show"
"What I'm focusing on is the entertainment side of it because I want to tell a story in my performance and that's my skill. And I think, I think I can move on my skates as well.
But I think what does help is, the components of being a performer sometimes and Strictly, that stage was the most awesome stage I've ever been on in my life, 11 million people Saturday night TV with Bruce Forsyth, it's full-on and this will be a similar experience except it's Sunday night."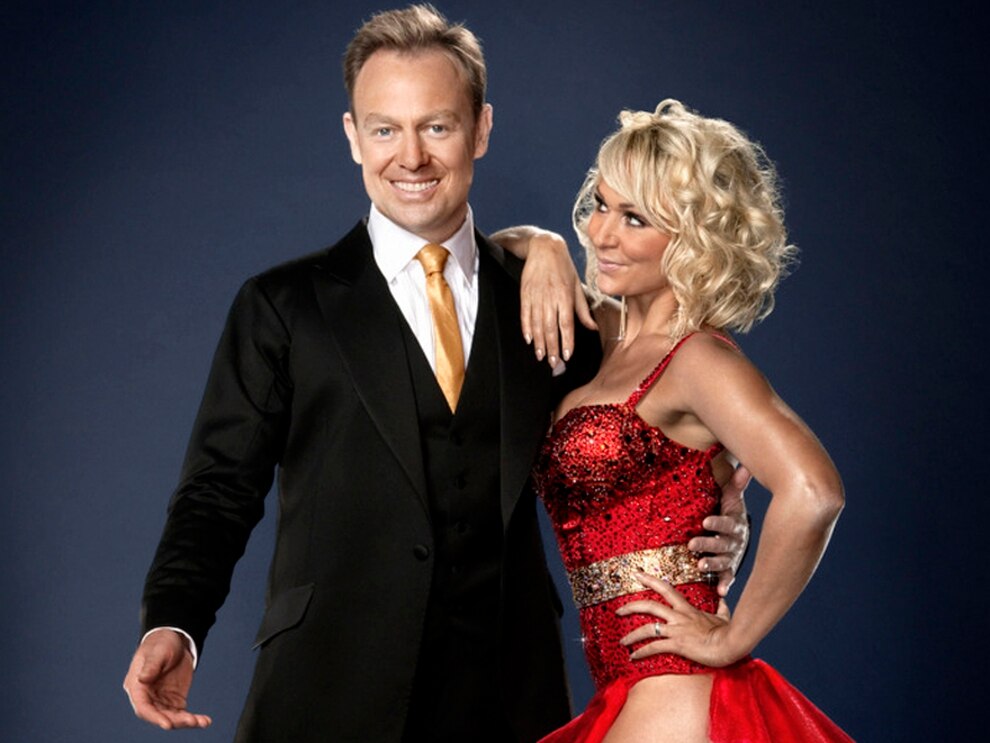 We know for a fact however, that he is most excited about getting back out on the road again doing his own thing. The 'Even More Good Reasons' tour last year was his first music concerts in four years.
He played all those hits we know and love back then, and he'll be doing it all over again at CASTELL ROC, and if you've not seen Jason before you're in for a great night.
JASON DONOVAN plays the castle on Saturday 19th August. Doors open at 6.30pm for a 7pm start time. Tickets are £38.00 (Standing) / £39.00 (Seated) but be aware there are only 200 seated tickets available, so you'll need to be quick. You can more details, and your tickets HERE
Finally, one of our favourite things Jason has done over the years is the voice for the Playstation game BUZZ. Seriously, we have had hours and hours of fun with it and he is really good as the question master. It's a bit retro and old school now but we reckon it could do with a modern re-boot with JD in the role again.