Like most operations in South Wales our venues and theatres suffered badly during the pandemic. Over half of our arts and cultural venues believe they are at risk due to the decline in income, according to a new study from the University of Sheffield.
New research highlights how arts and cultural fundraisers adapted and responded to Covid-19
62 per cent of arts and cultural venues report decline in funds during pandemic
Medium and small sized non-profit organisations have been unable to rapidly change to online fundraising
Normal fundraising activities have been impossible for some during periods of social restrictions
Some artists and organisations are still falling through the cracks in government recovery funds
If you'd like to read the full research you can see it HERE.
So after such an uncertain 18 months, it's reassuring to see job opportunities opening up again at one of our major venues.
The WALES MILLENNIUM CENTRE is not only home for the performing arts in Cardiff Bay, staging musicals, opera, ballet, circus and contemporary dance alongside a programme free performances. It is also one of the UK's major tourist attractions.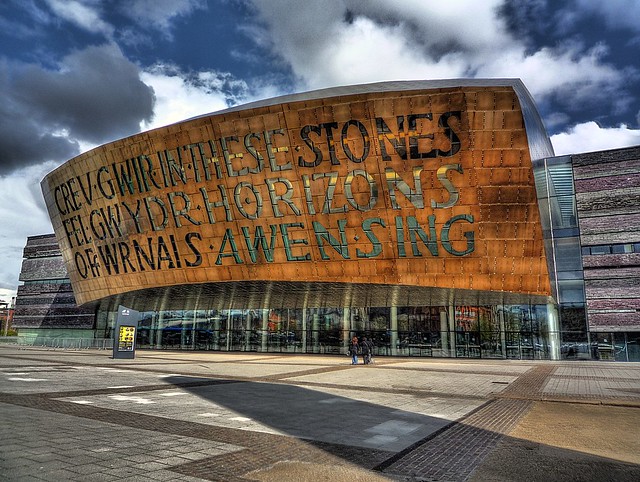 The advertised jobs are many and varied.
Whether you're building stage sets for the productions, creating content for digital platforms, finding IT solutions, keeping customers happy front of house or working with local community groups – there's plenty of opportunities for an exciting and fulfilling career at the WMC.
To apply for any of the roles you need to provide a CV and complete the Cover form and submit to Recruitment@wmc.org.uk.
If you'd like to find out more about any of the roles, just head over to the jobs page for all the details – WMC.
We'd also like to give a mention to BEAT, the The Butetown Employment Action Team. They are a local initiative made up of residents and leaders in Butetown who have been taking action on major employers on their door-step by primarily bringing local people together to get more involved with their community and negotiating for change.
The award winning initiative has been supporting local people by bringing them together with major employers in the Bay and City Centre to tackle poverty, unemployment and under-representation in the workforce.
If you'd like to see what they're up to, and how they can support you, just go here – BEAT.