It will be a momentous, and historic 2022 for Her Majesty The Queen who will be the first British monarch to have reached 70 years on the throne. The Platinum Jubilee celebrations will reflect on Her Majesty's reign, and her impact on the UK and the world since 1952.
As part of these celebrations, there will be a civic honours competition. This includes competitions for city status and Lord Mayor, or Provost, status.
In simple terms it means any local authority, in any part of the United Kingdom, a Crown Dependency or an Overseas Territory, which considers that its area deserves to be granted the rare honour of city status on this very special occasion is welcome to enter the competition.
There are 10 towns in England and Wales in competition for city status, in Wales the only two are Wrexham and MERTHYR TYDFIL right here in South Wales.
As you can imagine, becoming a city would help attract inward investment, new businesses and skilled employees, boosting economic and social development in Merthyr Tydfil and surrounding areas. There's no denying it's a really big deal, with huge opportunities.
Merthyr Tydfil County Borough Council have welcomed the proposal and the bid will have the support of Lord Lieutenant of Mid Glamorgan Peter Vaughan and High Sheriff for Mid Glamorgan Jeff Edwards, who are also Merthyr residents, as well as Merthyr Tydfil and Rhymney MP Gerald Jones.
Urban economic and social researcher Dr Jane Croad, who is coordinating the application, told councillors the many cultural resources and exciting potential of Merthyr Tydfil would be central to the application.
So, what has Merthyr got to offer and does it have a fair shout at the bid? The simple answer to those is yes – lots, and absolutely it does.
Whichever way you look at it, Merthyr Tydfil is full of surprises. Its beauty is self-evident, but delve a little deeper and you'll unearth tramloads of secrets.
It was once the most important town in Wales. Long before Cardiff became capital city and chief commercial centre, Merthyr Tydfil's pioneering mass iron production made it the hub of Welsh industry, a crucible of innovation and at the very forefront of Britain's industrial revolution.
They have a wealth of historical and cultural attractions: the magnificent Cyfarthfa Castle and Park, Parc Taff Bargoed nature reserve, museums, theatres, libraries, historic churches and chapels and incredible outdoor activity facilities – all leading to an all-round memorable visitor experience.
These include world class activity venues BikePark Wales, the UK's premier mountain bike destination; Rock UK Summit Centre, which features Wales's largest indoor climbing wall; and one of the leading residential multi-activity centres in the UK, Parkwood Outdoors Dolygaer.
These three alone are attracting more than 100,000 visitors every year. And who can
We also love the BRECON MOUNTAIN RAILWAY which is back up and running.
We can't even begin to list everything you'll find in and around the area. What we would do however, is direct you to their latest visitor guide. Better still, pack up the family and pay it, and the man attractions a visit sometime. MERTHYR GUIDE
Fashion designer Julien Macdonald, who is South Wales through and through, was born in Cyfarthfa, and understandably a huge fan, and supporter of the area…….
"Despite travelling all over the world, Cyfarthfa
Castle is still my favourite place to spend the
day. The grounds are just incredible and I love
to wander around the museum. It's great to see
an ever-increasing number of exciting events in
Merthyr.
Theatre Soar hosts small-scale drama
productions and Cyfarthfa Park is a superb
venue for large concerts. If you are up for a
challenge, try the hilly half-marathon in March
or simply chill out at the weekend long town
centre events like, like the Chilli Fiesta and the
Food Festival!"
So why should Merthyr Tydfil be given city status?
The council believe it should be in recognition of Merthyr Tydfil's contribution to the prosperity and safety of the UK and the world through 'coal, steel and many lives.'
With the massive improvements in the Heads of the Valleys Road (A465) Merthyr was 'a pivotal point' between Swansea and the West Midlands and city status would 'improve the connection and aspirations of the surrounding valley towns and villages which relate geographically and culturally more closely with Merthyr Tydfil than other cities in Wales'.
Council Leader Cllr Lisa Mytton emphasised that becoming a city would give Merthyr Tydfil the same perceived economic and social status as other cities in the UK and compel people both in and outside the county borough to raise their expectations and aspirations for it.
Cabinet Member for Regeneration Cllr Geraint Thomas urged local residents to 'seize this fantastic opportunity to build on Merthyr Tydfil's success and plans for a bright future.
"In the technology revolution, Merthyr Tydfil needs the status of city to achieve impetus to seize the opportunities of the new movement."
There are 12 cities in the UK with lower populations than Merthyr Tydfil – St. Asaph with a population of less than 3,355 people and Perth with a population of 46,970 were granted city status in 2012, the Queen's Golden Jubilee. So Merthyr Tydfil, with a population of 59,100, is definitely well placed to be a city.
Town Mayor Cllr Malcolm Colbran said…….
"Winning this bid would fulfil the dreams and aspirations of the people of Merthyr Tydfil to be the city of the Heads of the Valleys.
"It would give a massive boost to businesses and people – we all need to get behind the application and show solidarity in our purpose and our confidence in Merthyr Tydfil."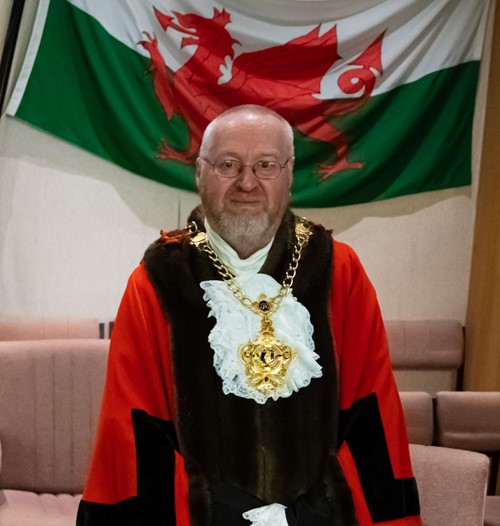 Council Leader Cllr Lisa Mytton said…….
"I'm so pleased that my fellow councillors agree that we should definitely grasp the opportunity to achieve what would be a fantastic result for us.
"Merthyr Tydfil has seen millions of pounds worth of regeneration in recent years. We have an amazing new bus interchange, some of the best scenery and outdoor sports facilities in the UK, a wealth of shops and accommodation providers and a rapidly increasing number of restaurants and bars. Why shouldn't we be a city?"
The Council will consider a report from officers before making their decision.
The closing date for the competition is 4pm on 8th December this year. The decisions made by Her Majesty, on Ministerial advice, will be final.
Apparently, each entry will be considered 'in the round', on the merits of its contents rather than on the standard of presentation. Each local authority will be sent brief comments on its entry when the results of the competitions are announced in 2022. These brief comments on entries will not provide specific reasons on why an application is successful or unsuccessful.
If you're interested in reading the full entry guidelines, you can download them HERE.
All we can do now is wait, and wish Merthyr Tydfil all the best with their application.