This is just the start of what is likely to become a very large guide. We have to say this was both a pleasure and pain to put together. A pleasure because we are truly blessed to have so much going on over the festive period. And a pain, because we can't believe we're talking about Christmas. Seriously, where has the last year gone?
We will expand this list every few days and try and sniff out the very best deals we can, so please, bookmark it, pass it on, and BOOK EARLY.
Remember, there was a distinct lack of festive shows last year, and we can tell you, for a fact, demand will be high everywhere – oh yes it will……
Have a glance through, and enjoy the delights our performers and venues have for us this year.
ABERDARE
ROBIN HOOD AND BABES IN THE WOOD
We know nothing about the show, as yet, other than if it's like previous festive performances it will have toe tapping music, great slapstick comedy and an amazing cast.
ROBIN HOOD AND BABES IN THE WOOD is at the Cwmaman Arts Centre in Aberdare on the 15th, 16th and 17th December at 7pm. Tickets are between £9 and £12 and you can get them from here ROBIN
BARRY
BILLBOARD ENSEMBLE PRESENT ALADDIN
Aladdin tells the story of a streetwise boy from Peking who finds a strange lamp with magical powers within. But the wicked wizard Abanazar wants to steal Aladdin's magic lamp to help him become the most powerful wizard in the world. Join us and follow Aladdin's adventures as he gets entangled in the struggle between good and evil… and we get the answers to these important questions:
Will Aladdin save the day and find true love? Will the Widow Twanky ever get her washing done?
You'll have to sit back, clap your hands, cheer, boo and enjoy the story of Aladdin to find out!
Performances: Thursday 16th Dec 7:30pm, Friday 17th Dec 7:30pm, Saturday 18th Dec 10:00am & 2:30pm, Sunday 19th Dec 10:00am & 2:30pm
Tickets: Adults £15, Concession £12, Group* (4) £50 *Group tickets are valid for 2 adults and 2 concessions
They are also offering a special THANK YOU discount* (adult tickets only) to all NHS Staff who book in person (showing photo I.D.) at the Box Office
* Adult tickets charged at the discounted price of £12, applied to each ticket booked, up to a maximum of four tickets per booking
ALADDIN is at the Memo Arts Centre, on Gladstone Road in Barry. For more information on the panto, head HERE.
They also have a couple of festive movie screening at the centre……..
NATIVITY – Wednesday 22nd December
MUPPET CHRISTMAS CAROL – Thursday 23rd December
For details, go HERE.
BLACKWOOD
CINDERELLA
Cinderella lives at Hardup Hall with her kind but dotty old father the Baron and her two cruel, bone idle stepsisters. One magical night Cinderella's fairy godmother turns her into a Princess so she can attend Prince Charming's Royal Ball. The Prince falls instantly in love with her but at midnight the Princess disappears leaving behind one crystal slipper.
Will The Prince ever be able to find her? And will the stepsisters get their just punishment? After a year off Owen Money and a company of talented actors are back with more fun, more sparkles, and more belly laughs. Buy your tickets now and we guarantee you'll have 'A Ball'!
CINDERELLA is at the Blackwood Miners' Institute on the High Street in Blackwood from the 4th to 30th December. For more details and to get tickets, go here. CINDERELLA
CAERPHILLY
SOCIALLY DISTANCED CINDERELLA
The moment we have all been waiting for! Oh yes it is!
They're back! The Rubber Chicken Players are returning triumphantly from the pandemic and it's driven them a little more round the twist, if that's possible! This time round they are reimagining the classic fairytale Cinderella. 'Socially distant Cinderella' tells of our downtrodden hero Cinderella, who longs to go to the ball, but she is hindered by her evil step-mother, her mannish step sister, an incompetent fairy godmother and the social distancing rules!
Will cinders go to the ball meet the Prince and have a happy ever after? Probably, after all it is a rubber chicken pantomime. Come join the chickens and find out for the perfect Christmas kick-off!
The Rubber Chicken Players have been going for 12 years and has raised over £50,000 for the Newbridge Memo Charity.Have a look at their page which will help you with information on the up and coming shows of the Rubber Chicken Players. They all work very hard to make you laugh! All profit raised from the pantomime goes to the Newbridge Memo.
The Panto is on the 9th, 10th and 11th of December from 7pm with a Saturday matinee at 4pm at Newbridge Memo on the High Street in Newbridge. Tickets are between £8 and £26 for a family ticket with a variety of concessions. You can get them here. CINDERELLA
CARDIFF
DISNEY'S BEAUTY AND THE BEAST
Yes, Disney's most enchanted musical of all time is heading our way and by now you've no doubt worked out it's the BEAUTY AND THE BEAST.
It's almost unfair to call this a show, Beauty is a theatrical experience, and whether you've seen the original 1991 animated classic, or the live action reboot with Emma Watson, nothing will prepare you for this stunningly reimagined version of this tale as old as time.
BEAUTY AND THE BEAST UK tour gets to the Wales Millennium Centre from the 9th December to 15th January 2022. Tickets are on sale now and there is, and will continue to be a mad rush to get the best seats in the house. To get yours, go HERE.
We have a very special feature about Beauty and the history of the story and show right HERE.
THE RUSSIAN STATE BALLET OF SIBERIA
With much to celebrate THE RUSSIAN STATE BALLET OF SIBERIA have announce they are to tour again this, and next year accompanied by the Russian State Ballet Orchestra.
Raymond Gubbay Limited is bringing this special tour to Cardiff and in the repertoire are probably the most iconic and classic productions ever.
THE NUTCRACKER, SWAN LAKE, SNOW MAIDEN, CINDERELLA and ROMEO AND JULIET, will be brought to life with some of the most incredible performers, but also with magical special effects.
The Russian State Ballet of Siberia was formed in 1978 by talented graduates from choreographic schools in Moscow, St Petersburg, Kiev, Novosibirsk and Yekaterinburg. Many have gone on to become award winning artists and made prominent appearances at international ballet competitions and festivals.
This really is the perfect tour for the festive season, and that's exactly when THE RUSSIAN STATE BALLET OF SYBERIA will be here in South Wales. They'll be performing at St David's Hall in Cardiff from the 18th December through to the 2nd January next year. The tour schedule looks like this…..
Cinderella
Saturday 18th December – 2:00pm, 5:30pm
Sunday 19th December – 2:00pm, 5:30pm
The Nutcracker
Monday 20th through to Friday 24th December. This most famous of fantasy ballets for all the family begins as night falls on Christmas Eve.
Swan Lake
Monday 27th through to Thursday 30th December
Romeo & Juliet
Friday 31st December – 2:00pm
Sunday 2nd January 2022 – 2:00pm, 5:30pm
To book tickets, which have a range of prices and concessions, just go HERE. And to find read our full feature on the company go HERE.
ALADDIN
This Christmas Paul Chuckle, Gareth Gates, Gareth Thomas and Mike Doyle head to the New Theatre for a magical season with a truly spectacular panto ALADDIN.
Packed with all of the traditional pantomime ingredients audiences expect, Aladdin features laugh out loud comedy, stunning scenery, beautiful costumes and plenty of boos and hisses.
Follow Aladdin, his brother Wishee Washee, and of course his mother Widow Twankey, on a spectacular adventure. Expect flying carpets, a wish-granting genie, an evil sorcerer and a lamp-full of laughs, so book your magic carpet ride to old Peking to the magical pantomime Aladdin!
Take a look at our special feature where we meet the cast during rehearsals – HERE.
The theatre have generous discounts for groups, concessions and special rates for schools available for selected performances, it's never too early to secure the best seats for you and your family.
ALADDIN gets to the New Theatre in Cardiff Between Saturday 4th December and Sunday 2nd January 2022. We've added the full schedule of show below so you can choose what is right for you.
You can get more details, and your tickets HERE. Please note – under 14s must be accompanied by a guardian aged 18+
December 2021
| | | | |
| --- | --- | --- | --- |
| Saturday | 4 | 2.30pm | 7.00pm F |
| Sunday | 5 | 1.00pm | 5.00pm F |
| Monday | 6 | — | — |
| Tuesday | 7 | 1.30pm RS | 7.00pm RSF |
| Wednesday | 8 | 1.30pm RS H | 7.00pm RSF |
| Thursday | 9 | 1.30pm RS H | 7.00pm RSF |
| Friday | 10 | 1.30pm RS | 7.00pm |
| Saturday | 11 | 2.30pm | 7.00pm |
| Sunday | 12 | 1.00pm | 5.00pm |
| Monday | 13 | — | — |
| Tuesday | 14 | 1.30pm RS | 7.00pm RSF |
| Wednesday | 15 | 1.30pm RS | 7.00pm RSF |
| Thursday | 16 | 1.30pm RS | 6.00pm RP |
| Friday | 17 | — | — |
| Saturday | 18 | 2.30pm | 7.00pm |
| Sunday | 19 | 1.00pm | 5.00pm |
| Monday | 20 | 2.30pm | 7.00pm |
| Tuesday | 21 | 2.30pm | 7.00pm |
| Wednesday | 22 | 2.30pm | 7.00pm |
| Thursday | 23 | 1.00pm | 5.00pm |
| Friday | 24 | 10.30am | 2.30pm |
| Saturday | 25 | — | — |
| Sunday | 26 | 2.30pm | 7.00pm |
| Monday | 27 | 1.00pm | 5.00pm |
| Tuesday | 28 | 1.00pm | 5.00pm |
| Wednesday | 29 | 1.00pm | 5.00pm |
| Thursday | 30 | 1.00pm CAP | 5.00pm |
| Friday | 31 | 1.00pm AD C F | 5.00pm F |
January 2022
| | | | |
| --- | --- | --- | --- |
| Saturday | 1 | —— | ——- |
| Sunday | 2 | 1.00pm F BSL | 5.00pm F |
Accessible Performances
Audio Described
British Sign Language
Captioned performance
Relaxed Performance
THE WIZARD OF OZ
THE WIZARD OF OZ Spectacular panto is touring the UK this festive season with an all-star cast. The One Show and Countryfile presenter Matt Baker as the Wizard and The Chase quizzer Jenny Ryan.
After amazing previous productions of Elf, Cinderella and Peter Pan, The Wizard of Oz is the brand-new spectacular Christmas show set to lift the Motorpoint Arena right over the rainbow. The tour actually begins in Cardiff on Saturday December 4th.
Matt told us…..
"This Christmas I'm swapping the green fields of Our Farm in the Dales for the Emerald City! I'll be an acrobatic, laser wielding wizard and I might even bring the Children in Need Rickshaw along for the ride.
It's a show packed with spectacular entertainment and fun with a brilliant script and cast to boot. I can't wait for my festive tour on the yellow brick road!"
THE WIZARD OF OZ tour heads off along the yellow brick road on Saturday 4th December at the Motorpoint Arena in Cardiff, and yes, it is a one night only thing, however, there are three shows that day – 11am, 3pm and 7:30pm. Tickets will fly quicker than the wicked witch on her broomstick. To get yours, go HERE.
And we have a special feature, and interviews on the show right HERE.
OI FROG AND FRIENDS!
It's a new day at Sittingbottom school and FROG is looking for a place to sit, but CAT has other ideas and DOG is doing as he's told. Little do any of them know that chaos is coming… Who knew there were so many rhyming rules and what will happen when FROG is in charge?
Join FROG, CAT and DOG in this new action-packed stage adaptation of Kes Gray and Jim Field's bestselling books Oi Frog!, Oi Dog! and Oi Cat! Expect songs, puppets, laughs and more rhymes than you can shake a chime at.
Based on the bestselling series of picture books by Kes Gray and Jim Field. Adapted for the stage by Emma Earle, Zoe Squire, Luke Bateman and Richy Hughes.
OI FROG AND FRIENDS gets to the Weston Studio at the Wales Millennium Centre from Wednesday 15th December to Sunday 2nd January 2022. There are various show times, from 10:30am to 4:30pm, depending on the day you go. Tickets are £12.50, with concessions in place for schools. There's also a Babes In Arms tickets for £2 available for Under 2's with an accompanying adult. All the details you need, along with tickets you can get HERE.
Age guidance: 3+
Socially distanced performance:
19th December, 10.30am
Relaxed performances:
21st December 1.30pm + 29th December 10.30am
Running time: approximately 1 hour (no interval)
XXXMAS CAROL
This Christmas, Wales Millennium Centre and Cardiff-based Big Loop are joining forces to stage a raucous anti-panto; joyous and outrageous but with a compassionate look at how different people feel about the festive season. XXXMAS CAROL will see some of the city's most talented drag, burlesque and circus artists performing their brand new take on Charles Dickens' Christmas classic.
This bizarre retelling of Charles Dickens' yuletide nightmare is perfect if you like things a little more naughty than nice for your festive season.
Forget the Christmas past – this is a Christmas present to remember for the rest of your Christmases yet to come. You'd be a muppet to miss it.
XXXMAS CAROL is in the Wolfson Studio at the Wales Millennium Centre from the 8th to 31st December. Performances are at 8:30pm with a nice New Year's Eve show at 2:30pm. Tickets are £15 each with concessions at £12. You can get yours HERE.
CAMARTHEN
CAROLS & CAPERS WITH MADDY PRIOR AND THE CARNIVAL BAND
We love a good carol, and definitely love a good caper and here we have them all in one show. Maddy Prior appears with the Carnival Band during the Festive Season for their unique celebratory show "Carols & Capers". Together they mix renaissance, modern and ethnic instruments with a refreshing cavalier attitude and plenty of humour putting their inimitable stamps on a range of familiar and not-so-familiar festive fare. This will guarantee to be a Christmas Party to remember.
They get to the Lyric in Carmarthen on Sunday 19th December and you can book your tickets HERE.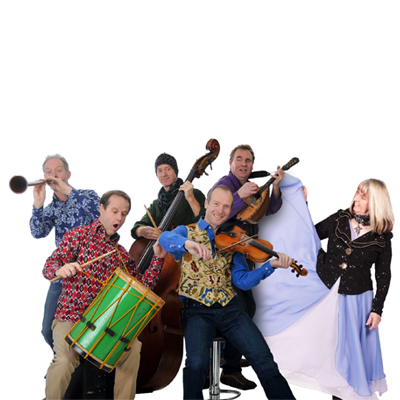 THE WEST END AT CHRISTMAS
The West End At Christmas are back!
Stars from the West End present a magical afternoon of entertainment featuring hits from the musicals and the best of Christmas song. The exceptionally talented cast have starred in many West End productions and national tours including Les Miserables, We Will Rock You, South Pacific, Starlight Express, Phantom Of The Opera, Wicked, Legally Blonde, Joseph and Cats… to name but a few!
They get to theLyric in Carmarthen on Tuesday 21st December at 2:30pm, tickets are £18 and £16. To get yours, go HERE.
CWMBRAN
BEAUTY AND THE BEAST
A beautiful young girl yearns to leave her small town to escape the unwanted attentions of the town braggart, only to find herself prisoner of a vain Prince who's been transformed into a hideous Beast by a magical spell.
But is there someone even scarier in the woods who could lead everyone on a nerve shredding 'Chase'.
Directed by Owen Money, this is one panto that's sure to entertain. It get's to the Congress Theatre in Cwmbran between Friday 10th and Thursday 30th December. There are various performances from 11am on Christmas Eve, to 7pm evening shows. To get the full schedule, and book tickets, go HERE.
LLANELLI
THE SNOWMAN
Something magical is happening this Christmas…
The classic animated film of The Snowman, accompanied by The Welsh Film orchestra arrives at Ffrwnes Theatre, Llanelli on the 18th and 19th of December 2021. Narrated by Welsh international baritone and personalit,y Mark Llewellyn Evans, this event is the perfect way to get into the festive spirit.
But the event will not just be the film! With a running time of approximately 70 minutes this family event will feature a packed programme of Christmas music, Christmas sing-a-longs, a visit from Santa and not forgetting the classic Walking in the Air sung by our amazing young chorister.
This very rare opportunity to experience the classic film with live orchestra is set to be a complete sell out.
THE SNOWMAN gets to Ffwrnes in Llanelli on Saturday 18th with shows at 1 and 3:30pm and on Sunday 19th December with performances at 12, 2:30 and 5pm. To get your tickets, go HERE.
PETER PAN
Please note this is a rescheduled date for 2022. Tickets for the original date will automatically be transferred to this new date, and those ticket holders will be contacted by the theatre.
The award winning Friendship Theatre Group proudly presents Peter Pan in January 2022.
Come and join us on their very first fairy tale ride to Neverland as Peter Pan tries to outwit his arch enemy Captain Hook in this swashbuckling pantomime adventure.
With guaranteed laughter throughout, amazing costumes, spectacular scenery and jaw dropping special effects. A high-flying pantomime adventure not to be missed. Snap up your tickets early to avoid disappointment.
PETER PAN is at the Ffwrnes in Lanelli between 13th and 30 January next year. There are various show times at 7pm and matinees at 2pm. For full details and tickets, go HERE.
CINDERELLA – STARRING OWEN MONEY
Cinderella moves to Llanelli, although she still lives in Hardup Hall with her kind but dotty old father the Baron and her two cruel, bone idle step-sisters – who let her do all the household chores. One magical night Cinderella's fairy godmother turns her into a Princess so she can attend Prince Charming's Royal Ball.
The Prince falls instantly in love with her but is distraught when, at midnight, the Princess disappears leaving behind one crystal slipper. Will The Prince ever be able to find her? And will the step-sisters get their just punishment? Buy your tickets now and we guarantee you'll have ' A Ball'!
CINDERELLA gets to Tumble Hall in Llanelli between Friday 7th and Sunday 9th January 2022. There are various show times with Matinee and a couple of evening performances. To find out more, and get tickets, go HERE.
NEWPORT
A FAIRYTALE OF NEW YORK
From the producers of the hit show Seven Drunken Nights – The Story of The Dubliners, Fairytale of New York is the ultimate feel good Irish-inspired Christmas show.
Featuring an international cast of singers, musicians and dancers Fairytale of New York brings you all of your favourite Christmas songs including Driving home for Christmas, White Christmas, Oh Holy Night, Winter's Tale, Silent Night and of course The Fairytale of New York.
And just when you think the party couldn't get any better, this world class show also features some of the greatest Irish sing-a-long songs of all time including The Galway Girl, The Irish Rover, Wagon Wheel, Danny Boy, Dirty Old Town and The Black Velvet Band this magical Irish-inspired Christmas show will have people of all ages singing and laughing.
A FAIRYTALE OF NEW YORK gets to the Riverfront in Newport on Sunday 21st November at 7:30pm. To find out more and get tickets, go HERE.
CHRISTMAS ON BROADWAY
4 Dec 2021
Timeless classics are given the Broadway treatment in a show that combines the style and sophistication of a night at the Oscars with the ultimate Christmas party.
'Christmas on Broadway' features a star- studded line up of West End performers, starring leading lady Kerry Ellis (Wicked, Les Misérables) and singers from viral sensation Welsh of the West End –Steffan Hughes (Only Men Aloud, S4C), Mared Williams (Les Miserables), Jade Davies (Phantom of the Opera, Les Misérables) and Tom Hier (Miss Saigon, Joseph).
In a night of unashamed showbiz glitz and glamour, this all-star cast joins forces with an 8-piece live band made up of musicians from The Novello Orchestra, conducted by David Mahoney, whose trademark passion and charisma have made it one of the finest show orchestras in the UK.
From Santa Baby, Sleigh Ride and Blue Christmas to All that Jazz, Let it Go and Defying Gravity, big band swing, epic gospel and musical theatre are uniquely combined in this festive spectacular!
CHRISTMAS ON BROADWAY gets to the ICC Wales (Celtic Manor Resort) on Saturday 4th December. Tickets start at £29.70 and you can get yours HERE.
PORTHCAWL
ALADDIN
Coming soon. another fabulous festive treat at the Grand Pavilion with the hilarious family-friendly pantomime, ALADDIN. Climb aboard the magic carpet as we follow the story of poor Aladdin, who has fallen in love with a Princess anddreams of a life much better than working in his mother Widow Twankey's laundry. Can the discovery of a magic lamp with a larger-than-life genie help him to make all of his wishes come true, or will the wicked magician Abanazar succeed in claiming both the lamp and the Princess for himself?
Once again, the Grand Pavilion promises a show packed full of side-splitting slapstick comedy, stunning special effects and marvellous musical numbers that you will be singing for days afterwards.Suitable for everyone to enjoy whether they are 3 or 103, make everyone's wishes come true this Christmas and book your tickets now for this magical family pantomime.
Opening Weekend: Saturday 11th and Sunday 12th December – all tickets just £16.00
Monday 27 December at 5pm: BSL Performance – A BSL interpreter will stand on the stage and give a sign interpretation of the text song or spoken by the actors and singers on the stage.
Friday 31 December at 10.30am: Relaxed Performance – A relaxed performance is a performance specifically for children and adults who require extra physical, sensory, learning and behavioural support.
Group Discounts: 11+ tickets 10% off, 20 – 49 tickets 15% off, 50+ tickets 20% off on Premium and Standard performances only.
The panto runs between Saturday 11th December and Sunday 2nd January. For all the details, and tickets, go HERE.
SWANSEA
SNOW WHITE AND THE SEVEN DWARFS
With over 30,000 theatregoers attending pantomime at Swansea Grand Theatre each festive season it's never too early to book!
Swansea Grand Theatre has long been synonymous with sensational pantos and this year is no exception. With a stellar line up, including Wales' very own Olympian, Colin Jackson, local legend, Kev Johns in the role of dame, Britain's Got Talent finalist, comedian Jon Clegg and Swansea's Zoe George, SNOW WHITE AND THE SEVEN DWARFS will be the perfect family friendly, fun packed panto for this Christmas.
Snow White and the Seven Dwarfs will be spectacularly brought to life with an abundance of comedy, sensational song and dance numbers, fabulous costumes and stunning scenery. Throw in a magical mirror, seven friendly dwarfs, a beautiful princess, a handsome prince and plenty of audience participation as we outwit the Wicked Queen and let love prevail in this glittering festive treat for all ages.
SNOW WHITE AND THE SEVEN DWARFS gets to the Swansea Grand Theatre between Friday 10th December to Sunday 2nd January 2022.
Times 1:00PM, 2:00PM, 5:00PM, 7:00PM
Price £17.00 – £36.00
EXTRAS offer£15 ticket on selected performances:10 Dec 19:00 / 11 Dec 14:00 & 19:00 / 12 Dec 13:00 & 17:00 / 14 Dec 14:00 & 19:00 / 15 Dec 14:00 & 19:00 / 16 Dec 14:00 & 19:00
Assisted Performances
British Sign Language: 14 Dec 14:00 & 16 Dec 19:00
Audio Described: 15 Dec 14:00
Relaxed Performance: 20 Dec 13:00
Take a look at our feature on the theatre's reopening HERE.
HANDEL'S MESSIAH
Handel's sacred oratorio Messiah is a traditional Christmas favourite and this year's performance is led by Swansea Philharmonic Choir, who have been entertaining Swansea audiences for over 60 years.
The Choir is joined by soloists Ellen Williams, Sioned Terry, Robert Lewis and Steffan Lloyd Owen, accompanied by The British Sinfonietta. The choir is conducted by Jonathan Rogers. With inspiring and exhilarating choruses such as 'Hallelujah' and 'For Unto Us a Child is Born', this is a concert not to be missed.
Please note this event has unreserved seating.
HANDEL'S MESSIAH gets to the Brangwyn Hall in Swansea on Sunday 19th December at 7:30pm. Tickets are £20.00, Students £12.00. You can get yours HERE.