Who would have thought when the schedule for the RUGBY LEAGUE WORLD CUP 2021 was announced there'd be any doubt it would go ahead. The great news is, after month of speculation, and many more planning, the event is rescheduled to this Autumn and it promises to be one amazing tournament.
For the first time in Rugby League World Cup history, the Men's, Women's and Wheelchair tournaments will take place together. All 61 matches will be played at venues across England between 15th October and 19th November. 
Be there to hear the roar of the crowd, see the world's greatest nations play and feel the unique atmosphere of an international Rugby League event. 
Tickets to the biggest and best ever Rugby League World Cup are available now on a first-come, first-served basis. With limited availability for some key fixtures already, we recommend purchasing early to avoid disappointment.
Hosts England will take on Samoa at London's St James Park on the opening day of the men's tournament (Saturday 15th October), as reigning champions Australia kick off their campaign to retain their title against Fiji at the Headingley Stadium in Leeds.
The women's tournament gets underway on 1st November as England take on newcomers Brazil at Leeds' Headingley Stadium, while the wheelchair tournament will start at London's Copper Box Arena on 3rd November.
Jon Dutton, RLWC2021 Chief Executive said……..
"We have achieved our objective in delivering minimal disruption to the existing 61-match schedule and I want to place on record my thanks to all those who have made it possible.
Every host town and city who joined us on this journey remains involved and they will set the stage for the very best that the sport has to offer. There are world class, compelling matches, across all three tournaments at some of the most iconic venues across England.
We are delighted to make tickets available to purchase again and supporters can now look forward to being part of this unique global event. With match dates and locations confirmed, the excitement will only intensify as we look to the horizon and the biggest and best Rugby League World Cup."
If you'd like to sync the full schedule with your calendar, just go here. SYNC
The first game in round 1 for WALES MEN is against COOK ISLANDS MEN on Wednesday 19th October, at Leigh Sports Village starting at 7:30pm. We then play round 2 against TONGA MEN on Monday 24th October at 7:30pm at the Totally Wicked Stadium in St Helens.
The round 3 match is against PAPAU NEW GUINEA MEN on Monday 31st October at 7:30pm at The Eco-Power Stadium in Doncaster.
Earlier last year (2021) Preston was named as the the training base for Wales' men's team, we presume things will be the same this year.
At the time, Jon Dutton said about the initial announcement……
"This is great news for the people of Preston, it's a wonderful city and the perfect place for the Wales' men's side to prepare for the tournament in 2021.
I am sure that they'll give the Welsh team a fantastic welcome and the team can enjoy the fantastic facilities at the University of Central Lancashire (UClan) Sports Arena.
Our refreshed tournament identity and today's nation base announcement can serve as an exciting reminder for the people of Preston of what's to come as we continue to build momentum towards what promises to be the biggest and best Rugby League World Cup in history."
Mayor of Preston, Councillor David Borrow told us at the time…..
"On behalf of the city of Preston I am delighted to welcome the Welsh Rugby League men's team to the city. I know everyone in Preston will join together to welcome Wales and make them feel at home.
We have world class facilitates at UClan which will be the perfect place for them to tackle the world cup head on.
It is a privilege for Preston to be part of such an inclusive tournament bringing together men's, women's and wheelchair teams from across the world for the first time in a celebration of diversity and sport."
University of Central Lancashire (UCLan) Vice-Chancellor Professor Graham Baldwin said…..
"It's fantastic news to hear we'll be hosting the Welsh team at the UCLan Sports Arena – it is the perfect training venue.
We have a long history of welcoming international sports teams to use our outstanding facilities with Ireland and Fiji having trained here the last time the Rugby League World Cup was on home soil.
Now with Wales coming to the city I'm sure our students and the local community will feel excited and inspired to really feel a part of this international sporting event."
Here's a look back at the previous World Cup to get you in the mood for this year's event…..
There's no Wales Women in the tournament but our first Wheelchair match is against champions FRANCE at the EIS Sheffield at 11am on Friday 4th November. The round 2 Wheelchair Double Header is against the USA, again at the EIS on Monday 7th November at 7:30pm.
Round 3 at the EIS is against SCOTLAND on Thursday 10th November at 1:30pm. Followed by the Semi and finals, which of course we hope to be playing in.
It's one hell of a schedule and if you'd like to see it, go here. SCHEDULE
This is how the qualification works….
The fixtures across the three tournaments will see Arsenal's Emirates Stadium host its first ever Rugby League match, while Old Trafford will host both the men's and women's finals on 19th November 2021.
The World Cup will see 61 fixtures take place across the six-week run, as Australia look to retain their men's and women's titles from 2017.
John Dutton the RLWC2021 said at the initial launch……..
"This is a huge moment for the tournament and for millions of fans in England and around the world as we reveal the full fixture schedule.
The tournament has been gaining momentum over recent months and fans can really look forward to being part of this unique, global event. With match dates and locations confirmed, the excitement will only intensify."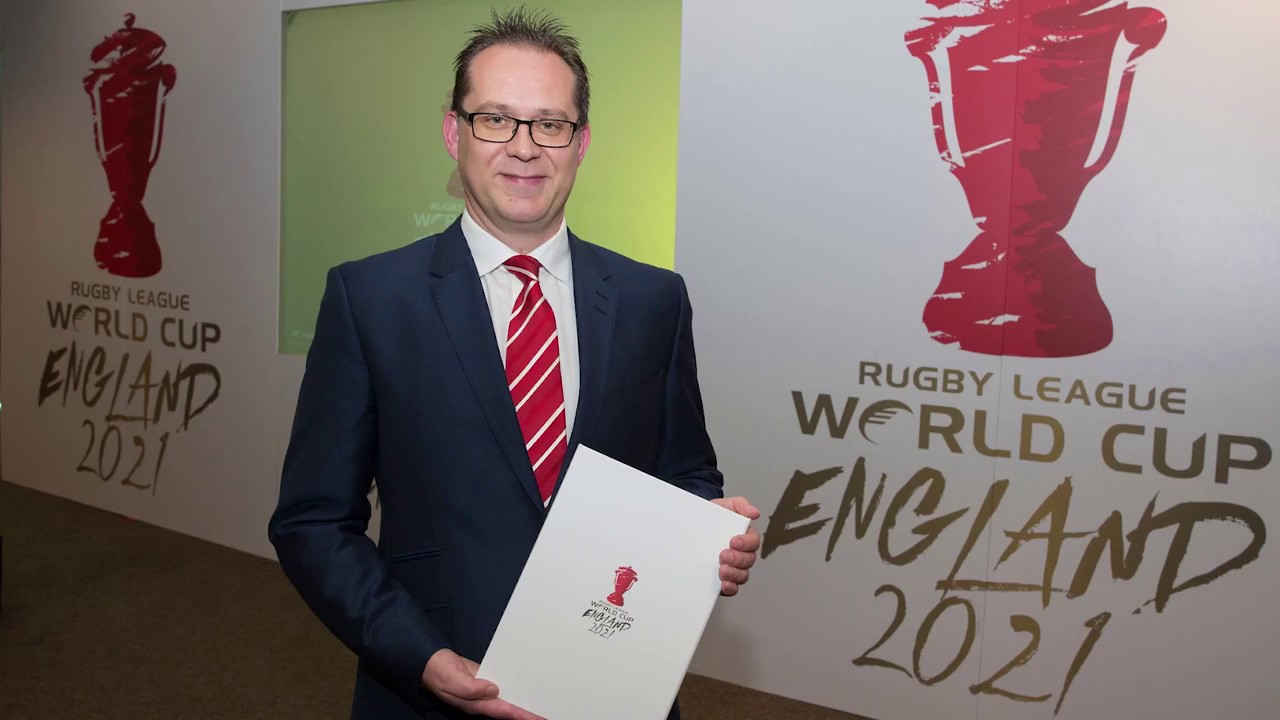 "RLWC2021 will bring together the very best that the sport has to offer, and you can see from the schedule that there is no end of world class, not-to-be-missed matches, across all three tournaments."
Tickets for the Rugby League World Cup have been in huge demand, as you can imagine, especially after our distinct lack of live sport recently. They were released in three stages; Priority Access, Ticket Ballot and General Sale.
We reckon the best thing to do is get the dates in your calendar and get yourself signed up to the RLWC2021 mailing list for more information. You can do that right here. SIGN UP. When you do that you'll get……
Schedule information
Access to exclusive content, news stories and competitions
Details of volunteering opportunities
The latest updates from across the tournament
The RLWC site is really good and they even have a free wall chart for us to download, we have and you can too right here. CHART
Finally, take a look at the InspirationALL site.
Rugby League is a way of life for communities across the North of England. It has rare access to hard-to-reach groups in some of the most deprived areas. Hosting the RLWC2021 will give the sport an even more powerful platform from which to connect with these people and improve their economic and social wellbeing. RLWC2021 will amplify these programmes for host partners that will see a long lasting legacy developed for the sport through the InspirationALL programme.