After a fantastically magical stay in St David's last festive season, BELIEVE, the enchanted Christmas experience, is returning to Cardiff with tickets on sale now.. 
They will be sprinkling a fair helping of magic as we get to welcome back Santa's Magical Reindeer Grotto which opens its doors on Friday November 25th and we just know lots of children will be eager to pay him a visit again this year.
This is not just any Christmas, they promised something magical and enchanting last year and now, with the return of the Christmas grotto experience with a difference it really will be another fantastic festive season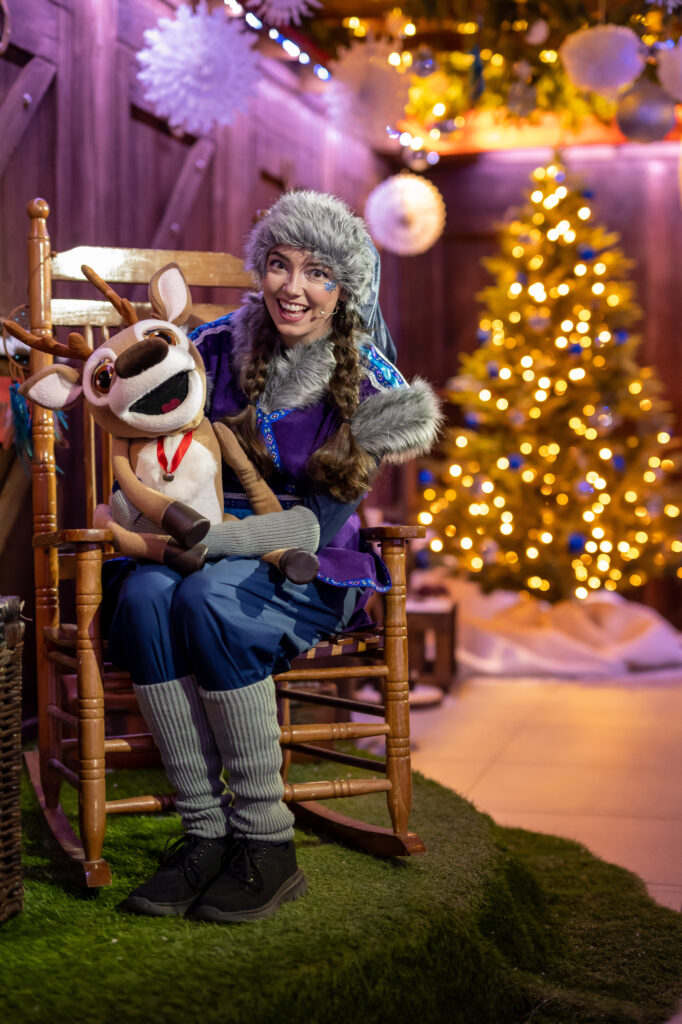 Children will first meet the loveable Norbert, the adorable young talking reindeer who longs to lead the sleigh on Christmas Eve and wants to share a very magical secret of his own! They'll also meet one of Santa's trusted elves, McJingles.
Before meeting Santa, children are invited to gather some magical reindeer food and take it home to sprinkle outside on Christmas Eve to help Norbert's reindeer friends fly the sleigh.
After greeting Norbert with a song – and discovering one of his many charming surprises – guests will be invited to make extra-special reindeer food to take home and leave out to fuel Santa's helpers on their Christmas Eve journey.
Immersed in the festive spirit, little ones will then be invited into Santa's enchanting grotto to enjoy a one-to-one with the man in red himself, receiving a gift of an age-appropriate book and the opportunity to take away a photo of the occasion.
We've had a word with the big man in red and he told us…..
"I've really missed seeing all the children. This year is going to be extra special for all of us – special and magical."
Helen Morgan is the Centre Director of St David's Cardiff, and we know she just loves a bit of festive magic, she told us…….
"The Believe Christmas grotto was fantastically received last year and, with a few magical enhancements, we're excited to announce that it's back for 2022. What we love about Believe is that it offers a full festive, interactive experience as well as the chance to meet Santa himself which will create Christmas memories to treasure forever. As it's likely to be incredibly popular – the event sold out in 2021 – we're advising guests to book early to guarantee their visit."
You'll find BELIEVE on the Lower Grand Arcade, just near the LEGO Store in St David's. Tickets, costing £6 per child and £13 per adult (plus an online booking fee), go on sale at 10am this Friday.
For more details and to book tickets go HERE