Three things to say straight away. First up, LIONEL RICHIE is coming to Cardiff Castle. An amazing venue with one of the world's most iconic artists. Secondly, we make no apologies for this being a long story. There's a lot to say, a huge career to cover and some amazing hits to remind you about. You'll also learn there is a really strong connection between Lionel and Wales itself, which we're sure he'll celebrate when he gets here this summer. And that is the third thing. The date has been rescheduled.
Where on earth do we begin with Lionel Brockman Richie Jr? We could tell you that in the 80s he was one of the most successful singer songwriters with The Commodores. As a band they churned out hit after hit. Songs which, to this day are still played on the radio and it has to be said at more than a few weddings. Having been blessed to see The Commodores live, I can tell you they were one fantastic band, but of course it was Lionel who always stole the show.
Incredibly, Lionel joined The Commodores in 1968. Their first few albums were very much dance/funk with songs like Machine Gun and Brick House. Over time, Richie wrote and sang more romantic, easy-listening ballads such as EASY, THREE TIMES A LADY, and the breakup ballad SAIL ON. It wasn't until Lionel inevitably launched a solo career in 1982 and debut solo album.
That album hit No. 3 on the charts and sold over 4 million copies. His 1983 follow-up album, Can't Slow Down, sold over twice as many copies, propelling him into the first rank of international superstars. He also co-wrote the 1985 charity single WE ARE THE WORLD with Michael Jackson, which sold over 20 million copies. To this day it has had almost 170 million You Tube views.
So let's do some Lionel facts. Over the course of his career he's sold over 90 million records worldwide, making him one of the world's best-selling artists of all time. He won the Grammy Award for Album of the Year for Can't Slow Down, and his other Grammy Awards include Producer of the Year (Non-Classical) in 1985 and Best Male Pop Vocal Performance for "Truly" in 1983.
Lionel has also been nominated for two Golden Globe awards and won one. In 1982 he was nominated for Best Original Song for the film Endless Love. In 1986 he won the Golden Globe award for Best Original Song for "Say You, Say Me", featured in the film White Nights. The song also won the Academy Award for Best Original Song. In 2016, Lionel received the Songwriters Hall of Fame's highest honour, the Johnny Mercer Award.
We reckon one of his proudest awards must be the KENNEDY CENTRE HONORS (it's American). It's an annual honor given to those in the performing arts for their lifetime of contributions to American culture. The honors have been presented annually since 1978, culminating each December in a star-studded gala celebrating the honorees in the Kennedy Center Opera House.
Below is one of his biggest hits, we really love this version of ENDLESS LOVE. It is updated but still feels like the original.
Lionel is of course loved and performed everywhere. No matter what our age, I think we all know at least a few of his tunes. It's almost like it's bred into our psyche. The video below proves that. THE LAST SHIP is a musical written by STING. It's about his life in the North East and time his family and friends spend working in the shipyards. My Grandad worked for those very shipyards so the musical really hit home. During its run in the States – well, take a look and you'll see what happened……..
When Lionel gets to Cardiff he is, of course going to get one hell of a welcome at the Castle, there is though a link with Lionel and Wales and a pretty strong one at that. He has become First Global Ambassador and First Chairman of the Global Ambassador Group for THE PRINCE'S TRUST. An organisation we at SOUTH WALES LIFE have very close knowledge of having worked with them for many years, raising hundreds of thousands of pounds along the way.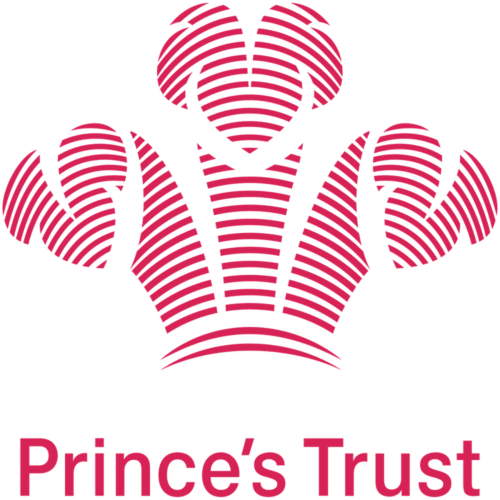 Lionel is helping the Trust to scale-up and expand its work around the world. As Chair of the new Global Ambassador Group, he will support the charity as it sets to work on a new global remit, tackling issues such as youth education and unemployment, supporting indigenous youth and helping build sustainable communities.
The announcement was made at an event in Barbados engaging and celebrating young people supported by Prince's Trust International and its delivery partners The Royal Barbados Police Force and Ministry of Youth and Community Empowerment. The event was attended by Lionel Richie and The Prince of Wales.
Lionel told us……
"The Prince's Trust is known for its excellent work with young people in the UK, and has a wealth of knowledge that can be useful to other organisations in other countries. The Global Ambassador Group will champion the work of this remarkable charity in new countries and, with this new role, I'm committing to helping The Trust across the globe."
The Trust has supported more than 900,000 young people across the UK into education, employment or training, since 1976. It is now using this expertise and experience internationally to help organisations overcome the global issue of youth unemployment and to transform lives.
Group Chief Executive of The Prince's Trust, Dame Martina Milburn DCVO CBE, said…..
"We are thrilled to have a person of Lionel's stature on board as our founding Global Ambassador. There is so much we can achieve together to help young people, and their communities, all over the world. "
For more information on about this amazing Organisation go here. TRUST
And that brings us very nicely onto the tour……………
As well as his shows in Las Vegas, Lionel is touring the world over. At the moment only four UK dates are scheduled and we're fortunate that South Wales is on his musical map. Not only has he shaped popular culture as his music has served as the soundtrack of several generations around the world. His songs have and remain at the forefront of his fan's milestone moments – first kiss, first wedding dance, first break up, first child. It's impossible to separate those memories and his music because they are inextricably intertwined. Need more proof?
The show is going to be incredible and packed with all of his hits and more. Take a look at the video below which has Lionel talking about his songs and the big names he has heard perform, and offered hi musical advice.
LIONEL RICHIE is now getting to Cardiff Castle on Thursday 2nd June 2022, gates open at 4:30pm. Sunday night, with his songs playing All Night Long (sorry), what could better.
Tickets are still available, but we can tell you, for the Cardiff date there is low availability, so get in quick. If you'd like yours just go here. LIONEL Obviously current tickets are still valid and we've noticed there are some really nice VIP Lounge deals up for grabs too, if you want to treat yourself.