Swansea will see the return of the much-anticipated race of the year next Sunday as runners will adorn the city's streets to take part in the JCP Swansea Half Marathon. The event's seventh edition starts at 8am (7:55am for the wheelchair race) tomorrow (Sunday 17th October) and will be Wales' biggest half marathon road race since March 2020.
A staggering 28 months have passed since the event was last hosted in the city. Organisers of the JCP Swansea Half Marathon have gone to extraordinary lengths to ensure the event is delivered safely for all participants despite the additional challenges brought about by the COVID-19 pandemic.
David Martin-Jewell, Race Director told us…..
"It has been an extremely difficult time for us as event organisers, but we are very excited to finally be able to deliver our flagship event for Swansea. Whilst we have implemented additional protocols to ensure everyone's safety at our event, we are keen to make sure that our runners still have a great race day experience."
"As a team of runners, we know what our participants value and expect on race day. Our experience and involvement in other events across the UK over the last 18 months put us in a good position to deliver a quality event that is synonymous with the JCP Swansea Half Marathon."
It's easy to say that an event is bigger and better this year than it's ever been, but it's a phrase which certainly applies to the JCP SWANSEA HALF MARATHON. And rightly so, having been voted the UK's best half marathon in 2017 & 18 and Wales' biggest and best summer half marathon. Only this year, thanks to the Covid crisis, it's been rescheduled, for a third time, to this month. As we said earlier this year, the positive is, you get more time to train and prepare after a little lockdown indulgence.
The JCP Swansea Half Marathon starts in front of the iconic Brangwyn Hall, before heading through the City Centre onto Oystermouth Road. From the closed roads you'll spot the floodlights of St Helen's Rugby ground. You will then enjoy the stunning views of Swansea Bay as you head towards the village of Mumbles and it's iconic pier and lighthouse.
You will turn and head back towards Swansea via the flat, purpose-built cycle/walkway alongside miles of sandy beaches. The return leg of the race heading towards the Meridian Tower – Wales' tallest building provides a perfect opportunity for a PB with a flat, fast promenade guiding you towards Swansea Marina where you will run over the lock bridge in to the city's newly developed SA1 area before you cross the Millennium Bridge spanning head back towards the finish near to Museum Green.
As we all have experienced changes in the last 18 months, there are a few to be expected at the event to ensure everyone's safety. There will be designated hand sanitiser points as well as anti-bacterial wipes and masks available should anyone need them at the start and finish areas. Runner etiquette is encouraged, so giving space and being courteous to others is a must.
Safety first
To help keep people safe, everyone attending the event are strongly recommended to take a lateral flow test within 24 hours before the race start time. Tests can be obtained from your local collection point or pharmacy. Results MUST be negative to attend the event, and all results will need to be submitted HERE
Spectators
We all know how important it is to see and hear loved ones cheer runners on, so this year spectators are being asked to head to parts of the course instead of the start or finish zones. This helps avoid congestion in these areas, helps us keep the site sterile for the runners, and the support on the route can help spur runners on when they need it the most.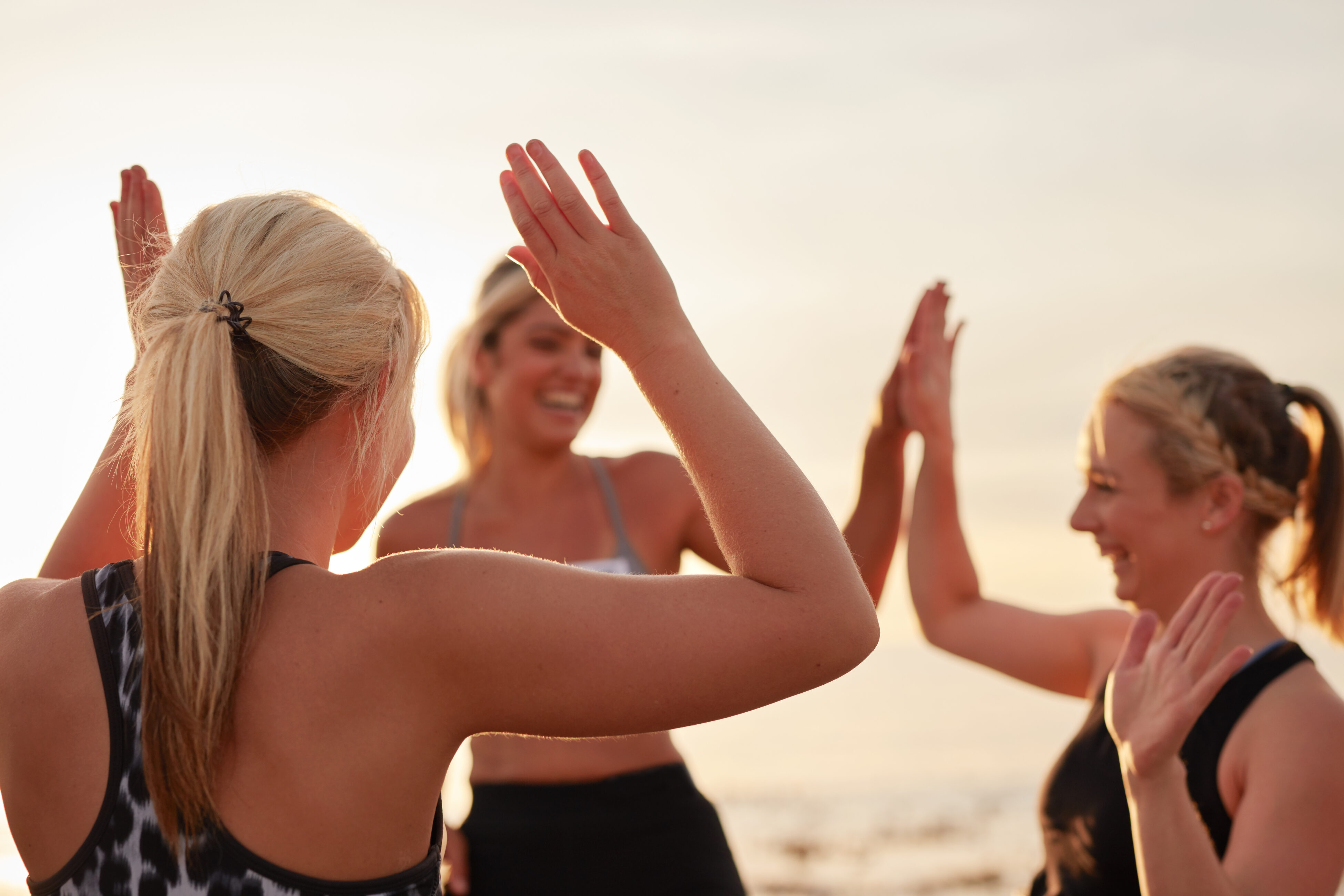 Reduced touchpoints
To reduce contact and the event's environmental footprint, runners are encouraged to wear hydration belts/vests on the day. However, if that's not possible, Brecon Carreg will be providing water at miles 4 and 9.5 (approximately) and the finish, which will be contact-free (collection only) and will be on the course to help recycle all waste generated.
Goody bags
This year, the medal and t-shirt collection will be self-service, but runners needn't worry as all goodies will be bagged, labelled, and ready as they walk through the finish zone.
The event is about a few things. Achieving something for yourself, the competition, it is a race after all. But crucially, this is a fantastic opportunity for charities to raise some money and, more importantly, their profile.
Organisers have announced Maggie's Cancer Care as one of their Charities of the Year. The team at Front Runner Events; who host a series of long distance running events in Llanelli and Swansea have been working in partnership with the charity for the last three years at the Swansea Half Marathon.
Tash Smith, Senior Events Coordinator at Front Runner Events said…..
"We are thrilled to announce Maggie's as our platinum charity of the year. They offer a wonderful service to patients and their families and hope that our partnership will help them continue this great work for many years to come. We have a fantastic relationship with the team at Maggie's and we look forward to developing this further over the next 12 months."
The charity, like most right now, continue to have a difficult time during the pandemic. This amazing team however, continues to provide much needed support.
Maggie Keswick Jencks was a writer, gardener and designer. When she was 47, Maggie was diagnosed with breast cancer and five years later, in May 1993, on a visit to the Western General Hospital in Edinburgh, she was told that it had returned.
After hearing this, Maggie and her husband Charles Jencks were moved to a windowless corridor where they were left to process the news. They discussed the need for somewhere 'better' for people with cancer to go, outside of but nearby to the hospital.
Maggie and Charles designed the blueprint for the centres together, enlisting the help of some of their friends from the architectural world. The first Maggie's opened in Edinburgh in 1996, and they now have centres across the UK and even some abroad
Maggie Keswick Jencks used her own experience of having cancer to create a new type of cancer care. The first Maggie's opened in Edinburgh in 1996, and they now have a network of centres across the UK and some abroad, including Maggie's in Singleton Hospital in Swansea.
Cohort of Runners
Hundreds of runners will participate in this event for good causes, raising awareness and much-needed funds for their chosen charity. With many events being cancelled during COVID-19, charities have suffered tremendously. As a result, many will still be raising funds right up to race day for the event charity partners; as well as Maggie's Swansea, there's Cancer Research UK, and Diabetes UK Cymru.
That team spirit won't be missed this year either, as seven companies take on the Corporate Challenge going head-to-head with reigning winners: JCP Solicitors versus the teams at Matthews & Co, HMT Sancta Maria, Brecon Carreg, Carmarthenshire Actif, Arvato Bertelsmann and Swansea University.
Other keen runners will be supporting their clubs, wearing fancy dress, or even running their very first event! So, this year is set to be something very special to everyone, whatever their reason for taking part!
This also extends beyond the main event, with an elite field that never fails to impress. There's no secret that some remarkable records have been achieved at the JCP Swansea Half Marathon. The current wheelchair record holder Richie Powell gained his title in 2016 and is yet to be beaten in a time of 61:27. The male record was achieved in 2018 by Matt Clowes of Cardiff AAC in a time of 64:43, and the same year Tracy Barlow of Thames Valley Harriers won the female record in 73:50.
Tash Smith told us…..
"It's always fantastic to see such a brilliant line-up of elite runners at our events. I hope that this year will be no different and that the event provides the opportunity for everyone to strive for improved times and a highly competitive field."
The wheelchair race will start at 7.55 am before the main field of runners, who start at 8.00 am. Runners willbegin at the assembly area in St Helen's, where they will then be walked around to the Start area at the Brangwyn Hall. The route takes runners on fully closed roads through the city and along a magnificent six-mile stretch of Swansea Bay towards Mumbles and back.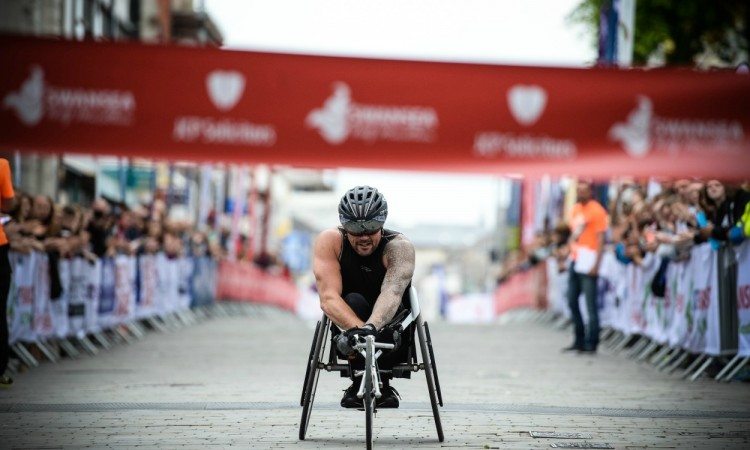 Okay, onto the information you need if you're taking part, or indeed heading out to give much needed support……..
Essential Information
To find out more details on key timings of the event, travel, road closures, and route map, an essential Race Day Guide has been produced and can be downloaded HERE
Road Closures
As a fully closed road event, some road closures will be in place, so residents and visitors are advised to plan their trips in advance. For further details on how it might affect you, CLICK HERE.
Team Behind The Scenes
The organising team behind the JCP Swansea Half Marathon, Front Runner Events, continues to work tirelessly alongside their trusty team of volunteers, dedicated sector heads and event partners who all help deliver an event Swansea can be proud of. Anyone wishing to help out and be part of an event to remember can contact volunteers@frontrunnerevents.co.uk to register their interest.
The team continue to work closely with the founding headline sponsors, JCP Solicitors and long-term partners Matthews & Co and HMT Sancta Maria. The event hydration partner remains the Welsh favourite Brecon Carreg.
Of course any event like this depends on supporters, Hayley Davies is CEO of JCP Solicitor's, the titular sponsors of the event, she told us……
"It will be great to see runners enjoying the beautiful Swansea Bay once again as they put in their best performances. The atmosphere on race day is always electric, and I'm sure this year will be even more special."
To stay ahead of all the news as it happens you can always follow their socials……
Tag your social posts #RunSwansea #BeYourBest
If you'd like to download the Race Guide, just head to their website below. They also have an app for this years event, the link to that is right here. APP
There are lots of ways to take part, from Elite to charity and even helping out as a volunteer. The Swansea Half Marathon at Brangwyn Hall is now running on Sunday 17th October at 10am. If you'd like to sign up and find out more details, go here. HALF MARATHON
Finally, here's a look back at the 2019 Half Marathon…..