We really love the short walk through the Dominions Arcade on Queen Street, in fact we regularly cut through when we're heading to our office. It not only looks great but is also a direct line to HOTEL INDIGO which is the home to foodie heaven, or as we like to call it MARCO PIERRE WHITE STEAKHOUSE ROOFTOP RESTAURANT AND BAR.
The restaurant has a classic British menu with some truly delectable steaks, perfectly paired with tantalising cocktails. The team pride themselves on delivering a memorable experience, with great food and an unforgettable ambiance. Marco himself is adamant that 'local' is at the heart of what is served to us.
If it's a bit of Cardiff air you need then the 2 terrace areas are the perfect way to make the most of your dining and drinking experience. The exclusive private dining room is set to be the perfect place for an intimate celebration in the city.
We hear that a new seasonal menu has been launched at Marco's Liverpool restaurant, and the good news is, we're about to sample it very soon.
Including dishes that feature all the hallmarks perfect for a menu that is bursting with autumn flavours, foodies from across South Wales will be spoilt for choice with the selection that mixes British classics, with the French cooking techniques that made Marco a household name.
Diversity is a theme throughout both the seasonal special and autumn set menus and holds true to Marco's love for classic dishes that are cooked to perfection.
On the seasonal specials menu, a Fritto Misto for two is a great starter to share, while a Potted Wiltshire Pig Persillé is a classic autumn flavour combination.
For the main course, those looking for a true taste of the season, will be drawn to Marco's Game Pie that's served with Box Tree Red Cabbage, Fricassée of Woodland Mushrooms and Roasting Juices or those wanting more of a fish-based dish will be tempted by the Seafood Bolognese.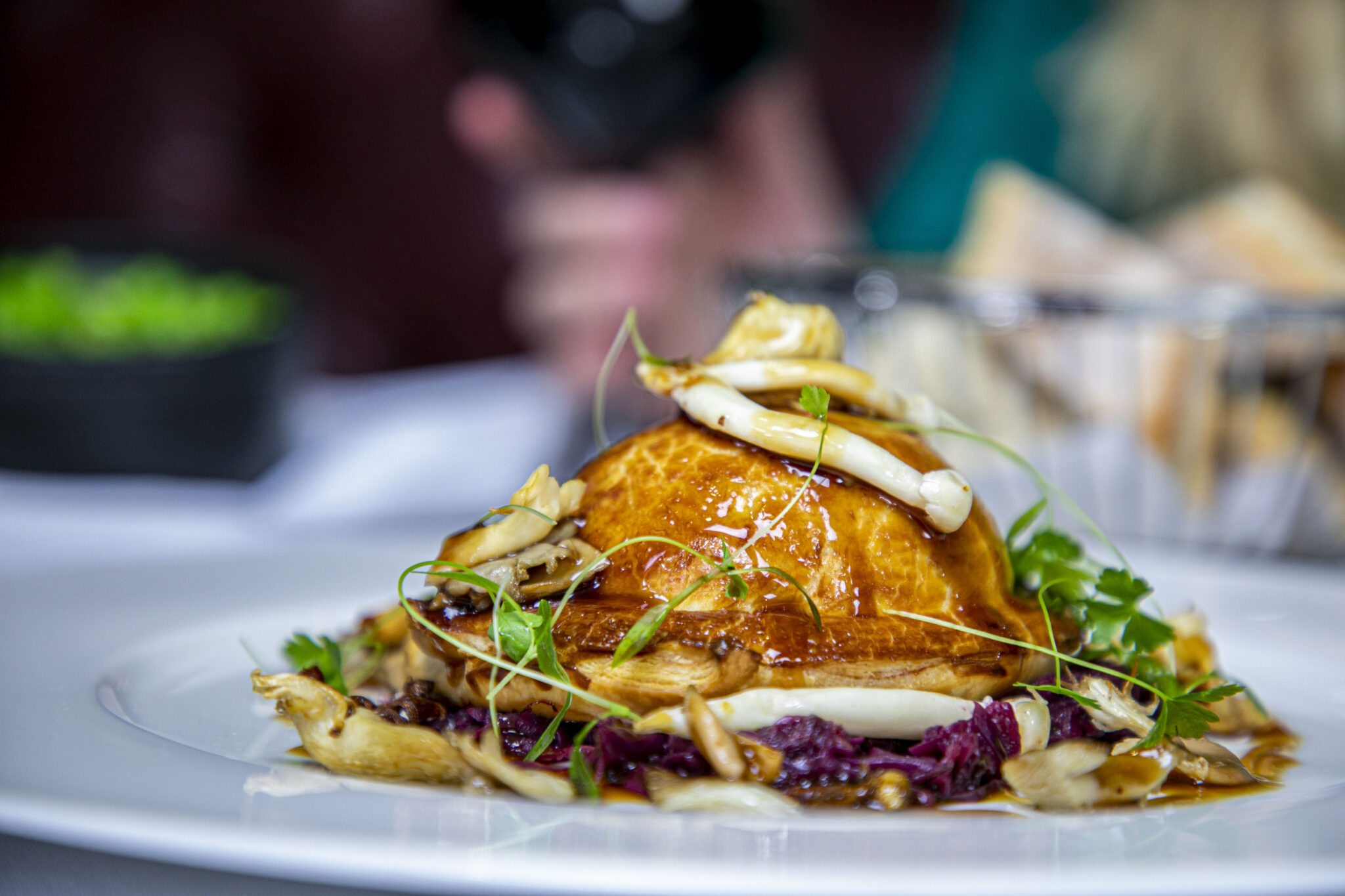 A plant-based burger that's ideal for vegans and uses 'meat' from food firm Redefine Meat, stays on from the summer, as does the mighty Tomahawk steak, which is perfect for sharing and caters for meat eaters.
The seasonal specials desserts are just as tempting, with a Cambridge Burnt Cream and Sherry Trifle Wally Ladd, there to tempt those with any room to spare!
On the set menu, the new autumn dishes are just as tempting and includes a Potage Paysanne – a lightly curried leek and potato soup with smoked haddock, cheddar cheese and croutons – and Fillets of Spanish Anchovies being added to the starters.
The mains section has kept some firm favourites, such as Steak Haché Lyonnaise, Confit Duck Leg with Béarnaise sauce and an Aubergine Parmigiana.
And with a traditional rice pudding, autumn fruits poached in sparkling wine, and a Union Jack cheese plate by Long Clawson included on the dessert menu, they will make sure guests top off what will no doubt be a seasonal feast to savour.
Restaurant manager Tirion Canavan told us……
"It's always exciting to bring out a new menu. People don't always realise that Marco is involved with the development of all menus and dishes, so it really is a true reflection of his idea of dining out.
"There's a definite deference to the autumn, with dishes like the Potted Wiltshire Pig Persillé, Potage Paysanne and Game Pie, and there are also plenty of seasonal options for vegetarian and vegan guests too.
"There's a real depth of flavour and richness to the whole menu and is the ideal accompaniment to the autumn as the nights draw in."
For more details and to check out the new Autumn menu, go HERE.