The Open University's (OU) free learning site, OpenLearn is celebrating a milestone after clocking up 100 million visitors in the 15 years since it was launched. In the last two years, over half a million visits came from Wales, bolstered by a surge in traffic during the first COVID-19 lockdown.
Established as a trailblazing open educational resource, OpenLearn has successfully broken-down barriers to education, with over a thousand courses and 15,000 hours of educational interactives, videos and articles.
During the first lockdown in March 2020, average daily visits to the site rose from 40,000 to a regular 160,000 per a day. Collaborating with the Welsh Government and Careers Wales at the start of the pandemic, the OU quickly created relevant and topical content to help people from furloughed workers looking to upskill and students wanting to support their own learning, to children who were adapting to home-schooling and healthcare professionals seeking advice.
Vice-Chancellor of the OU, Professor Tim Blackman told us……
"OpenLearn has come a long way since it started in 2006, with extraordinary growth in visitors and learners. It is a learning lifeline for millions of people across the UK and across the world. There are over 1000 free courses on a huge range of subjects as well as over 15,000 articles, interactive activities, podcasts and videos. 
"This month we are celebrating reaching 100 million visitors, issuing our two millionth free certificate and awarding the two hundred thousandth digital badge."
OpenLearn has also collaborated with the Department for Work and Pensions and Job Centre Plus (JCP) to help jobseekers develop valuable skills needed to secure employment.
With bite-size learning on every subject from managing personal finances to renewable energy, The Open University in Wales recently worked with the Welsh Government to use OpenLearn as the channel to support initiatives such as 'University Ready', a package of free resources to prepare students for their first steps into higher education.
Director of the OU in Wales, Louise Casella told us…….
"OpenLearn has something for everyone – whether you want to develop your maths skills, discover the work of classic philosophers, or understand more about nutrition and wellbeing. I'm really pleased that so many learners from Wales have discovered and benefited from OpenLearn since 2006.
The challenges of the pandemic meant more and more learners from Wales found OpenLearn helpful over the last two years, and we are producing ever more content of specific Welsh interest and available in the Welsh language – it's all part of our commitment to open up learning to people across Wales, no matter where they live or what their background."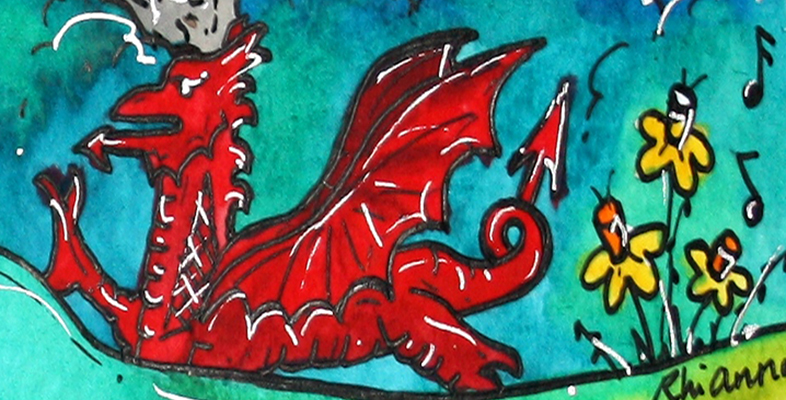 OpenLearn has two dedicated hubs for Wales with resources on the nation's history, society and culture – OpenLearn Wales has content in English and OpenLearn Cymru has content in Welsh.
In 2021, the most popular content on OpenLearn from Wales was……….
To find out more about what OPENLEARN has to offer, go HERE