When BBC CYMRU WALES gets stuck into a drama you just know it's going to be something special. When they announced last year they had commissioned a brand new crime drama, with a strong cast and gripping storyline, there seemed no doubt that THE PACT has already become BBC Wales' must-see, big hit.
BBC Cymru Wales Head of Commissioning Nick Andrews told us at the time…….
"The Pact is such an exciting commission for BBC Wales. It builds on our strong portfolio of impactful drama, and like Hinterland, Keeping Faith and Hidden before it, brings together the best in the business to do their best work. It's a brilliant story and the strong cast and crew make this a highly anticipated series."
Two episodes in (although you can binge watch it on the iPlayer – we have) and the series has had huge praise for the storyline, settings and incredible casting. Eddie Marsan, who plays grieving father Arwel, has become a bit of a Twitter favourite for his excellent Welsh accent.
Taking to Twitter, The Pact fans wrote……
"I have to say- I'm enjoying #ThePact, and the central performances massively, but @eddiemarsan is pulling off a very good, authentic Welsh accent!"
"Binge watching #ThePact@eddiemarsan welsh accent is spot on I must say.
"Eddie Marsan's Welsh accent in #ThePact is actually pretty good, fair play."
"@eddiemarsan your Welsh accent is spot on!!! Love it! #ThePact #bbc1 #bbcwales."
And when they say the 'best in the business' they weren't kidding. Take a look at the cast below and there isn't one face you don't know and love…..
The Pact brings together a stellar team that has worked on some of the TV's best-loved dramas. Breaking Bad star Laura Fraser takes centre stage alongside Julie Hesmondhalgh (Broadchurch, Coronation Street) and Eddie Marsan (Ray Donovan) and a host of established Welsh talent including Aneurin Barnard (The Personal History Of David Copperfield, Dunkirk), Eiry Thomas (Keeping Faith), Heledd Gwynn (Ordinary Lies), Abbie Hern (The Twilight Zone), Aled ap Steffan (Gangs Of London), Jason Hughes (Midsomer Murders) and Mark Lewis Jones (The Crown), Rakie Ayola (Anthony), as well as Gabrielle Creevy, who won Best Actress in the 2019 BAFTA Cymru awards for her role in the hit BBC drama In My Skin.
Also starring Mark Lewis-Jones (The Crown), Adrian Edmondson (Save Me), Gabrielle Creevy (In My Skin) and Aled Ap Steffan (Gangs Of London). The Pact is a gripping, cinematic contemporary thriller written and created by Pete McTighe (Doctor Who, A Discovery Of Witches) and directed by Eric Styles (Hidden) & Rebecca Johnson (Honeytrap, The Flash) for the BBC. The series is the first commission for Cardiff-based Little Door Productions.
So what is THE PACT all about?
When a young brewery boss is found dead, a chain of events is triggered that draws four of his employees; Anna (Laura Fraser; Breaking Bad), Nancy (Julie Hesmondhalgh), Louie (Eiry Thomas) and Cat (Heledd Gwynn) into a fragile pact of silence, bound by a secret that will change their lives forever.
Anna's police officer husband Max (Jason Hughes) investigates Jack's (Aneurin Barnard) unexpected death alongside his fierce superior DS Holland (Rakie Ayola), unaware that his own wife and her best friends are at the heart of a conspiracy. While brewery worker Tish (Abbie Hern) becomes increasingly suspicious of her co-workers, Jack's estranged father Arwel (Eddie Marsan) struggles to conceal dark family secrets.
What really happened that fateful night?
The six-part series which is on our screens right now is the first commission for the Cardiff-based independent production company Little Door Productions.
Elwen Rowlands from Little Door Productions told us…….
"Pete (writer & creator) and I live a few streets away from each other in Cardiff and we meet up regularly to discuss ideas. We discovered a shared love of a particular type of thriller. Pete's original pitch for The Pact – five women bound by a secret that could ruin their lives – appealed because it had such clarity of concept and threw ordinary people into extraordinary circumstances which always makes for great drama. Being Little Door Productions' first commission, we wanted to launch with the right show and The Pact embodies high-quality drama that represents Wales."
The project has received funding from Creative Wales. The production will be distributed by Lionsgate – they're the people who's name you see on some of the biggest movies around, John Wick, The Hunger Games, Judy, La La Land and The Saw franchise, to name but a few.
Nicola Pearcey is President, UK & Europe at Lionsgate she told us…….
"We are so excited to be working with Little Door Productions, Pete McTighe, BBC Cymru Wales and the extended team to bring The Pact to life. It is amazing to be back in production and we cannot wait to bring The Pact to audiences across the world in the near future."
The Writer/Creator of The Pact is Pete McTighe a man with a list of credits as long as your arm. He's worked on everything from Eastenders to Doctor Who (he actually wrote the Kerblam story). He's done the prison drama Wentworth, Neighbours, The Doctor Blake Mysteries and joined the team on A Discovery Of Witches a couple of years ago. And don't even get us started on the awards that he has to polish every week, there's a lot.
Pete is understandably excited and proud of The Pact, he told us……
"Growing up, I was heavily influenced by female ensemble dramas like Widows, Tenko and She's Out, and I've always gravitated towards writing complex female-led drama series. After finishing a prison drama that ran for 8 years, I was craving something different – something just as characterful and surprising, but less claustrophobic and with its own strong identity. And ever since I moved to Wales, I'd been eager to write a world-class drama set here, taking advantage of our epic locations and incredible talent both on-screen and behind the camera. The Pact is the fusion of those intentions."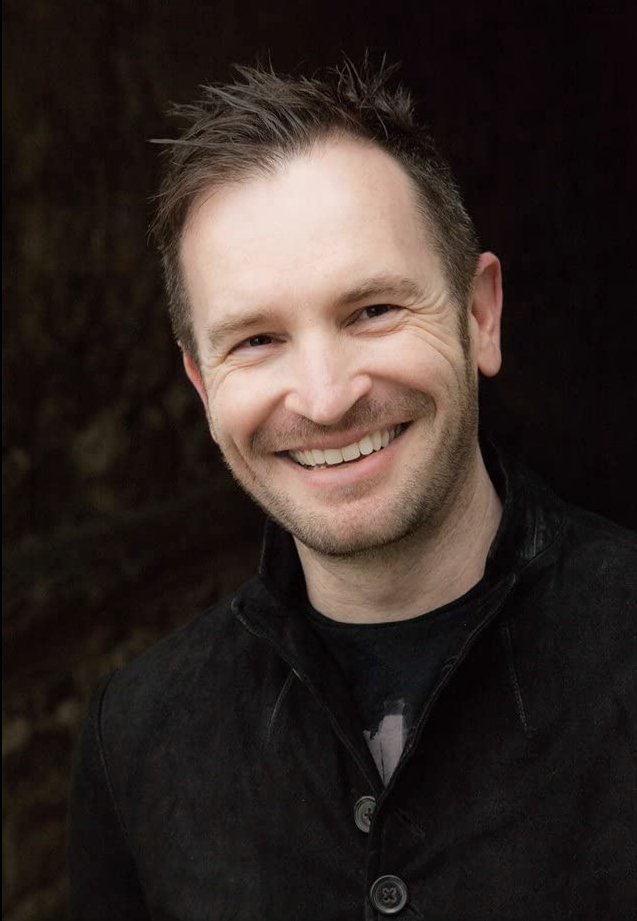 Where the series is filmed is really important too, Pete said…..
"Our diverse, cinematic Welsh locations are almost characters in themselves; the beauty and bleakness of the woods, the honeyed warmth of the brewery, the cool grandeur of the Evans mansion and the scale and menace of the looming viaducts add both production value and atmosphere."
"It was also important to me that the show provided some relief from the pandemic we are all living through, but it didn't feel right to ignore what we've all experienced this past year. So, our story is set slightly in the future, where most of the population is vaccinated and life is returning to 'normal' – but for our characters, the stress and anxiety of 2020 and the various lockdowns has cast a psychological shadow that informs some of their behaviour and decisions."
MEET THE CAST
We couldn't let an opportunity pass by to hear from this amazing cast. As we get closer to seeing episode one, we wanted to know more about the characters, the people playing them, and of course, what it was like filming right here in Wales.
LAURA FRASER, who we all loved in Breaking Bad, plays the part of Laura who along with her friends from the brewery play a drunken prank on their much-hated boss after a work party. This snap decision has horrifying consequences.
Laura told us a bit more about her character……
"I play Anna who is about to turn 40. She's re-evaluating her life, she feels like she's achieved nothing – she had her kids young and she's only now getting the confidence to go for a promotion at the brewery where she works with her friends Nancy, Lou and Cat."
As we said earlier, the dramatic Welsh landscape plays an important role in the story. What were the locations like that you filmed in?
"We got to see some of the Welsh scenery in places around Merthyr Tydfil. We filmed in two different woods, which were stunning and then most of the other locations were in the studio. We did get to see the countryside but unfortunately not as much as I wanted to. It's absolutely beautiful and to me, parts of it look very much like Scotland."
Those Coronation Street nuts (like me) are always thrilled when JULIE HESMONDHALGH, who plays Nancy, is back on our screens. She told us what attracted her to the series……
"I'm a complete Welshophile. I got married in Wales and holiday here every year. My husband is a graduate of Royal Welsh College of Music and Drama too, so having the opportunity to work here was a massive bonus for me. And I loved that it was a woman-led drama, with four complex and flawed women at its heart."
"We filmed in some completely beautiful places. The woods at Pontsticill are where a lot of the action takes place and you'll see that beautiful landscape in all climates. As did we! It's a stunning place. Our first location was Rhymney Brewery in the Valleys, right next to Big Pit and surrounded by mountains. It was the end of the summer then and absolutely boiling. It was a gorgeous drive to location every day from Cardiff. We also filmed around Usk which was a beautiful little town and at St Mary's Church in Marshfield, which I loved."
EIRY THOMAS was in a great legal dram set in Cardiff back in 2001, worth watching on catch-up if you can. And she was in Keeping Faith which you can watch on Prime right now. In The Pact, she plays the part of Louie, she told us more about her character….
"Louie's nephew Jack is looking after the brewery and she has worked there for a long time. She has had various jobs in the brewery; accounting, she's worked everywhere on the floor, she knows it inside and out. She's very happy in that role of not being the top dog there. She likes being where she is. She's in this gang with three other women and they're close friends. Her friends are her family, that's who she is."
And what attracted you to Louie so much?
"I love that she's impulsive. It's working out what those impulses are. I am quite controlling, I think, and I like to know what I'm doing. But she will fly. Suddenly something will happen and she will fly off the handle, or you'll think 'oh she didn't react to that, that's interesting'. She's not one thing, she's complex."
The Pact really does have an amazing Welsh cast, one of those is HELEDD GWYNN who was in Ordinary Lies. She told us why she wanted to play the part of Cat…….
"She is fascinating in what she shows to the world and what she decides to hide. I think those two sides of her definitely drew me in. To be able to explore that, and unpick what those things she's hiding are, was really exciting. What you expect maybe isn't exactly what you end up with in the end."
"Filming in Wales was lovely. It's wonderful and great for me. I can live at home and go to work all while seeing lovely new places. Every location is like a little treat where you don't quite know where you'll go next. It's great."
We asked Heledd to describe The Pact in five words…….
"Things aren't what they seem."
ABBIE HERN plays the part of Tish and it wasn't only the story and character which drew her to The Pact, she told us she'd never really seen herself on Welsh TV before (It's the best Abbie).
"So being here and being a mixed-race actress in a TV programme from Wales and being alongside other black and mixed-race Welsh actresses was just something I only dreamed of."
"Shooting in Wales is incredible. I think I definitely took for granted how beautiful this country is."
"Tish is a brewery worker at Evans Brewery. She's relatively new compared to the other girls so I think she's still trying to find her way in the workplace and in life."
"I think she really admires the group's friendship. Within the brewery, Tish is fairly new compared to the other girls. The others feel like the most connected at the brewery and she really loves that. I think she's attracted to that and probably wants to be part of it, but there's something between her relationship with Cat that she doesn't quite understand; that stands in the way of her becoming closer with the girls."
The guys are very well represented too. EDDIE MARSAN who was in the brilliant Ray Donovan with Liev Schreiber. The pilot episode of that show incidentally broke all records and became the biggest premiere of all time on Showtime.
Eddie plays the part of Arwel, and although he loves the character it was Pete McTighe's script which won him over……
"I liked Pete's writing. When I read it, I couldn't wait to find out what happened. It made me feel very much like an audience member when I was reading it – it really gripped me that much. Also, I've never done a Welsh character before and I've just coming back from working in America for eight years so coming back and doing something completely different is what I like to do."
"I like to have new challenges all the time. I've spent eight years playing a boxing trainer from Boston with stage four Parkinson's so to play the wealthy owner of a brewery in Wales – someone with a traumatic past – it was a completely different character and somebody I've never played before and I thought 'this is something I'd like to do.'
JASON HUGHES is good guy Max in The Pact. A very solid, grounded guy. He's one of those guys that has a natural zest for life. We asked Jason to tell us why we should watch the series……..
"There's something there for all ages. The storytelling is good, it's really well structured and I like the way everything unravels, particularly the characters. The more the show goes on the more you discover about them and the more they reveal themselves to the audience. Then the way the show climaxes and ends, is very neatly done."
"The title itself is also a very clever title. Because there's not just one pact, there are many pacts between various people. So it's a very clever title in itself and I think that it has a little bit of everything really. It's a drama, there's a hint of procedural with the police aspect of it all, and it's about how ordinary people deal with extraordinary events."
RAKIE AYOLA is DS Holland, one of those brilliant, quirky police officers. She is good at detecting and putting two and two together but probably wasn't all that good when she was a 'Bobby on the beat.'
"She's not just a typical procedural role. In a drama that's not solely based on solving the crime, you can come in as a police officer and all the dialogue can be very procedural and 'by the book'. You don't get to see their humanity. What I love about Holland is that although we only see her at work, we also see her character.
It's so lovely that our writer has been able to put himself inside the head of a character that's not one of the core group. Quite often you might have a part where there's a lot to do, but you know when the writer hasn't particularly been inside the head of the person."
"I am from Cardiff and I can't believe that it took The Pact to get me to the area around Merthyr Tydfil. It's so beautiful. The heart of Wales is just phenomenally beautiful and I think that it's shown off really well in The Pact. I think the scenery is another character."
The bad guy Jack is played ANEURIN BARNARD, fresh from two major movie successes, The Personal History Of David Copperfield and Dunkirk. Parts like that have taken him away from Wales for a while so it must have been nice to be back filming here?
"It was very special for me to be back in Wales filming again. I have lived away from Wales for well over a decade now, so any chance I get to be back in my home country working is very special and personal to me. It's something I hope to do a lot more of, as I love the creatives and crews that we have in Wales."
"The cast and whole team were fantastic. We were working in very new difficult circumstances with Covid, but pulled each other along. We needed one another to really get through the horrid situation we have all been compromised by. That brings a lot of concentration and focus to the production, as we were all trying to do what we love doing in some of the hardest conditions. It feels like we achieved something just by getting all the filming done under the pressures that were imposed on all of us. I was very lucky to work with such great talented kind people."
GABRIELLE CREEVY has had a pretty good time of it recently, she won Best Actress in the 2019 BAFTA Cymru awards for her role in the hit BBC drama In My Skin. She told us how the BAFTA has impacted her life…….
"I would say it has had a great impact on the show and shone a light in a way that more people are getting to see it. I honestly count my lucky stars. It was a big bonus to end a wonderful job (In My Skin). Not only did I win but the show won three BAFTA awards. To have my work recognised still feels surreal."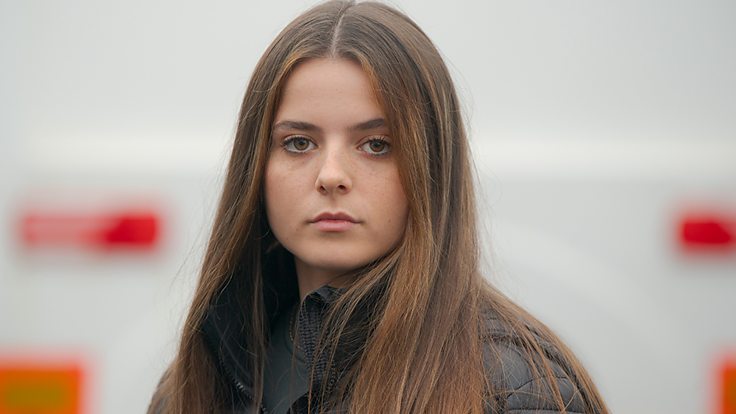 How different was it filming The Pact playing your character Tamsin?
"It was a much longer process and we were also in the middle of a pandemic so the environment was extremely different. Both characters of In My Skin and The Pact are similar in age but are different in their ways. I'd say the journey I went through to get to these characters was also different as the show has a different style and story of course."
In the series My Skin ALED AP STEFFAN was Gabrielle's bully. How different was it playing her brother Ryan in The Pact?
"I guess it couldn't be more different. An actor's dream is to play diverse characters and to explore different relationships, and I feel both Gabrielle and I were given those opportunities with these characters. Ryan adores Tamsin, he's kind and thoughtful and is very proud of his family, the complete opposite to my character in In My Skin. I love working with Gabrielle, I know her very well which provided us this freedom to play more within scene."
"Everyone on this series is unbelievably lovely. I have so many highlights. I loved filming the family scenes with Laura Fraser, Jason Hughes and Gabrielle Creevy. We got to know each other outside of work which enabled us to be more open and honest with our performances, I'm going to miss them. I'm not sure where to begin with Julie Hesmondhalgh, she has this presence which makes you feel safe and warm, she is a one off and I pray our paths will cross again."
THE PACT is on BBC Cymru Wales right now and is absolutely must-see TV. Writer/Creator Pete McTighe told us…….
"Shooting these episodes during the autumn and winter of 2020 was extremely challenging for all of us but we had an exceptional cast and crew – like none I've ever worked with before – who pulled together in extraordinary circumstances, under strict safety protocols, to bring this story to screen. I'm really proud of the resulting six episodes which are a testament to their hard work, faith and talent."