Have you ever felt you needed to escape from the kids for ten minutes peace and quiet?
We're sure there is a collective cry of 'YES' to that question, especially at times of school holidays and long weekends at home. Throw a global pandemic into the mix, with months of enforced lockdown, and never has there been more of a need for a few minutes solitude.
It now seems that Mums here in Wales spent more time seeking sanctuary in the bathroom during lockdown than any other UK nation according to a new study* by IntelligentCarLeasing.com, a leading UK car leasing company.
The smallest room in the house has become the go-to place for peace according to the 2000 mums involved in the study. More than a third (38%) admitted they spent more time in the bathroom than they needed to, in a bid to escape the challenges of life in lockdown.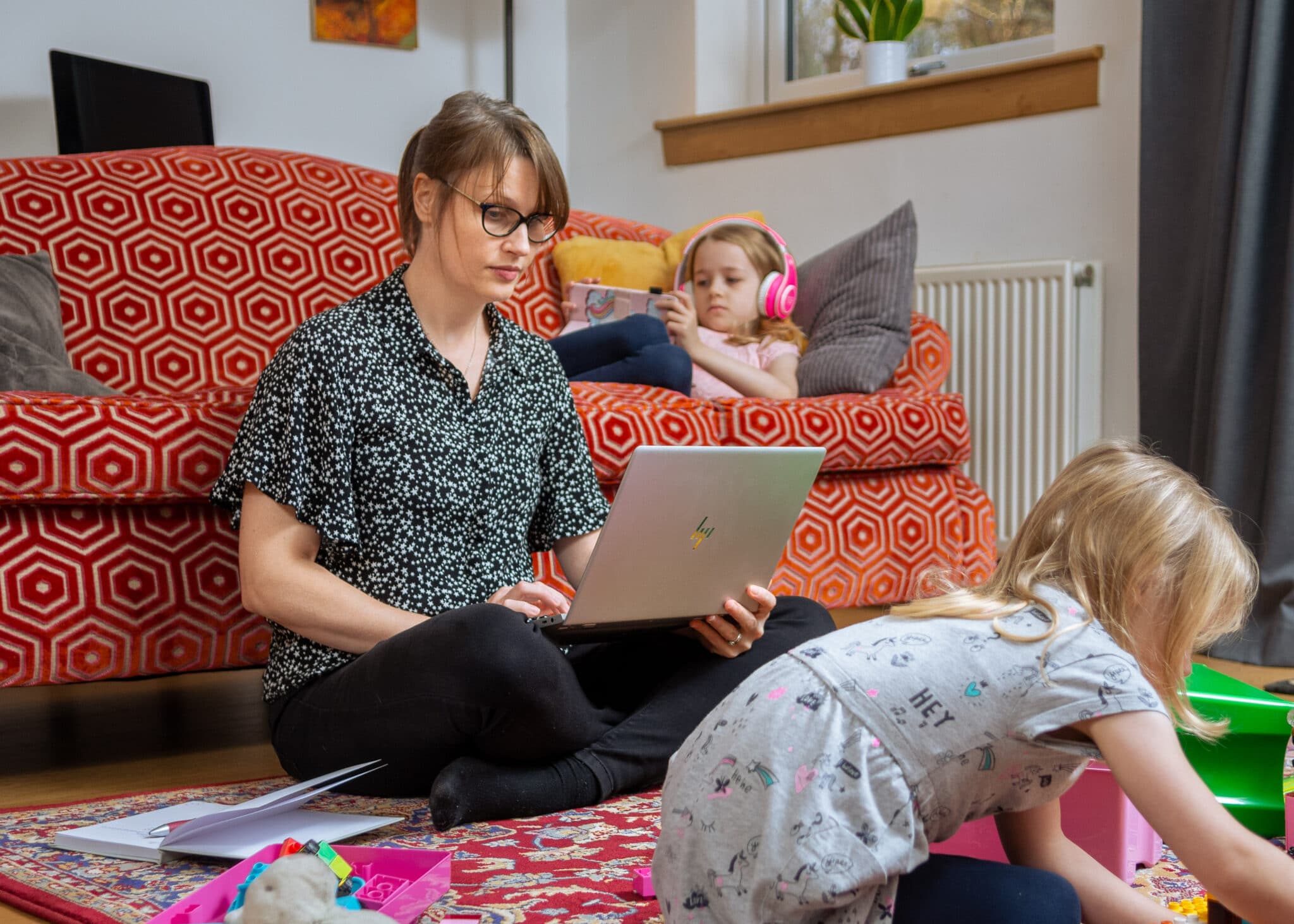 According to IntelligentCarLeasing.com, 43% of mums in Wales locked themselves in the bathroom for longer than normal – spending more time in there than their counterparts in Northern Ireland (30%), Scotland (37%) and England (38%).
The bathroom also proved the most popular destination for working mums seeking solace (37%), over other choices of escapism such as pretending to be working (17%), pretending to run errands (15%) or going for a walk (3%).
The results reflect the measures taken by mums to find alone time, as many faced the hurdles of juggling their jobs with taking on the majority of childcare, parental care, home schooling and household chores.
The national study also looked at the wider impact of the pandemic on working mums, revealing that 39% felt their mental health had declined, with single mothers disproportionately affected (48%). Mums with jobs have also seen a worrying return of traditional gender stereotypes, with 44% facing a growing sense of inequality at home.
The mental health charity MIND have some excellent advice for Mums, particularly new Mothers. They have a range of information sheets, interactive resources, and useful breathing exercises. For more details, go here. MUMS MATTER.
As working mums juggle their job with life in lockdown, nearly half (46%) fear the resulting loss of visibility in the workplace could set equality back by decades. IntelligentCarLeasing.com says that 55% were working between 20 and 50 hours a week, with the average being 21 hours. One in five (19%) have also increased their working hours in lockdown.
In addition to their professional workload, two thirds of working mums across the UK have taken on more household chores than their partner (66%), and more childcare than their partner (62%). In fact, IntelligentCarLeasing.com has calculated that 86% of a working mother's average week is spent helping others, whether that be working, supporting their family or doing chores.
Martin Brown is Managing Director of IntelligentCarLeasing.com, he told us…..
"Lockdown life has been a challenge for everyone but working mums have faced unprecedented challenges. They simply lack time for themselves and this is having an impact on their mental health.
"Taking on most childcare and household chores whilst also holding down a job is hard under normal circumstances. In lockdown, working mums have proven just how resilient they are. But we cannot deny it has taken its toll."
According to the study the effects of taking on extra roles at home resulted in a staggering 78% of mums having less than three hours of 'me' time per week, of which more than a third (34%) had no time for themselves at all.
Martin said…..
"The pandemic delivered a shift in lifestyles which millions have never experienced before – or ever will again. It brought out the best in many, whilst they faced some of their toughest times.
"This report has opened up a need to address the challenges that working mums have faced, to address the imbalance of responsibilities that they have endured and to ensure that equality remains a primary focus in the home as well as in the workplace."
Of course to compound matters, many families usually get a moments respite when Grandparents step in to ease the strain, the pandemic also put pay to that too.
The clip below may be a movie but in fact the issues are real. In this scene from Sex And The City, Charlotte is struggling to look after two demanding children while making cupcakes for school.
Vanni Kampen commented on this scene recently……
Me watching this scene before kids: Oh well, why doesn't Charlotte enjoy motherhood more?
Me watching this scene with kids: I feel you Charlotte, soooo much! You're doing incredibly great, mama!
SOUTH WALES LIFE spoke to an expert in these matters at Pebble Grey who told us…….
"We all need a little bit of time to ourselves – to take stock or switch off completely.
"And the bathroom appears to be the go-to place for those moments – it's very much a sanctuary, somewhere we can cut ourselves off from the outside world, albeit just temporarily."
And if you think men are exempt from this, then think again. Two years ago research found that men have been lingering in the bathroom for a long time, pretending to be pooping. In fact, men are spending seven hours a year in the bathroom just for a brief respite.
In addition to getting some quiet time, they also escape to bathroom. when their other half is 'nagging' them – or to avoid the kids.
Avoiding doing jobs around the house is another, but top of the list, and we're sure this won't come as any surprise, is the chance to look at their mobile phone undisturbed.
Earlier this year it was International Bath Day, and to mark the occasion we ran a special feature. Although it's a little out of date it includes some useful tips on how to pamper and look after yourself in these stressful times. You can take a read HERE.