From its unique meetings and events offering to its status as a thriving hub for high-value manufacturing, technology and life sciences, Wales is an excellent destination for business events. RACHEL PHILLIPS, Sales Director, The Celtic Collection, discusses Wales' charm and culture and how this can be embraced by delegates and organisers. 
Rachel, why Wales for events? 
"Wales is an inspirational destination for events because you can be on the beach, in the city, or on top of a mountain all within the same day. It's extremely unique for any country to be able to offer all those different areas and diverse cultures. Secondly, our people are at the forefront and always provide a warm Welsh welcome to everyone, from delegates to tourists. Thirdly, The Celtic Collection prides itself on the quality of our local produce and food – our meats, our fish, and our cheeses. It's some of the best that I've tasted and the fact it's seen on shelves as far as Australia is a real testament to how great our product is." 
How do you transpose that Welsh identity and culture into the delegate experience across the portfolio?
"As soon as you enter the lobby at The Celtic Manor Resort, our flagship venue, you're met with two huge dragons carved out of oak, weighing one tonne each, which instantly draws guests' minds to our heritage and culture. Our far-reaching views of the countryside maximise our location, meaning delegates can exit the motorway and within two minutes enjoy the panoramic scenery from the bar while sampling a Pembrokeshire Gin or some Welsh whiskies. Highlighting our local produce, whether it be food or drink, is a key priority across the portfolio." 
"At Tŷ Milford Waterfront, guests love to dine at our in-house restaurant, Dulse, which really represents Wales with its locally sourced menu. Personally, I think the biggest thing that sets us apart is the Collection's story and history. Our owner is Welsh and was actually born in The Manor House, which was formerly a maternity hospital. Over 60,000 babies were born here, some of whom have roots and relatives in the local area and who may even work within the resort, so our connection with the community is quite longstanding. Our meeting rooms are also named after Welsh castles, demonstrating that we really do try to promote our identity because we are proud."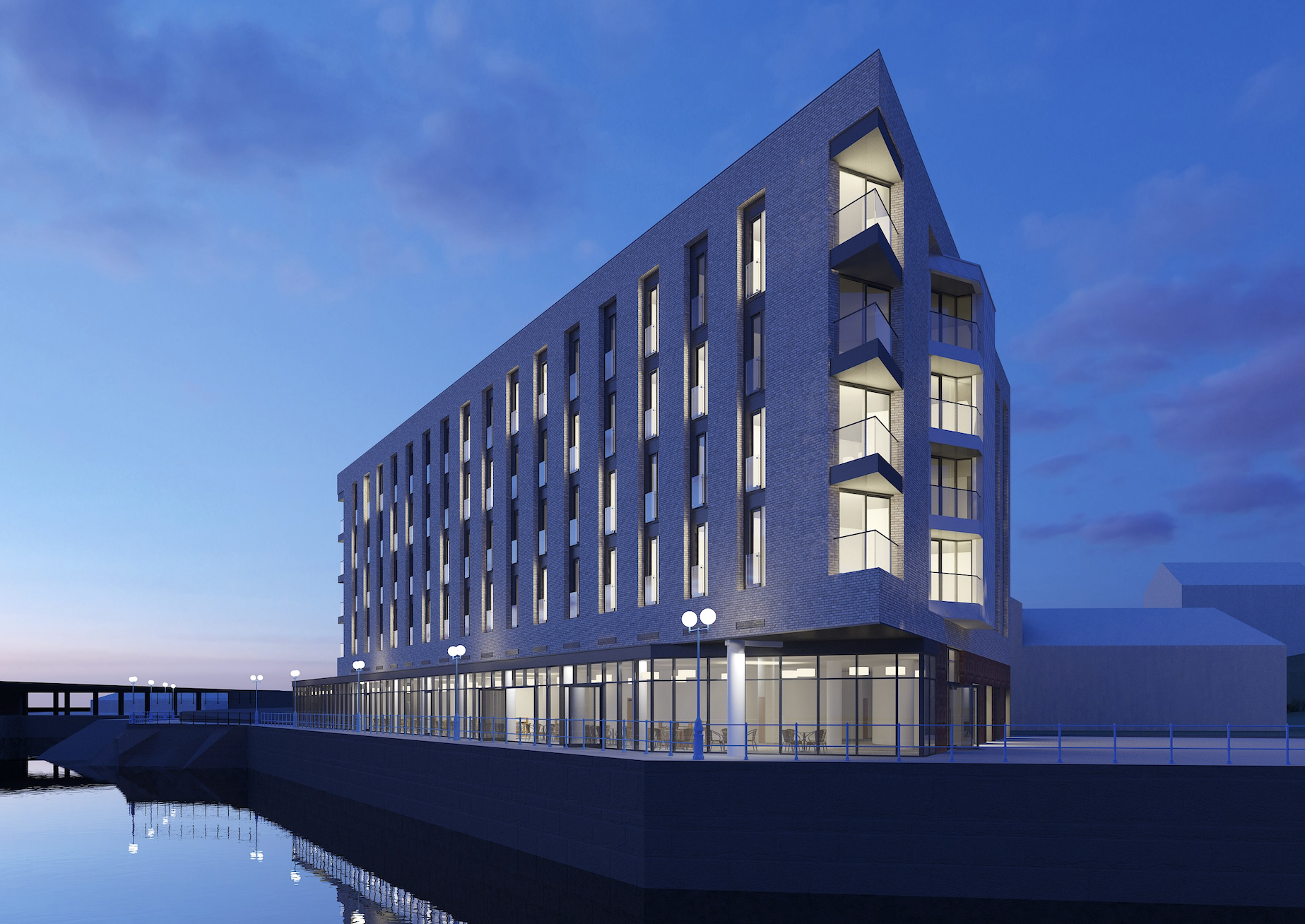 How important is it to The Celtic Experience to support local suppliers and producers? 
"Wales produces some of the finest produce including fish and dairy, which our team will go and source locally as much as possible. We're fortunate to have some of the best Welsh chefs on board across the entire Collection, who actually prefer to work with and source local produce and celebrate our community. One of our recent events included bread from Abergavenny and port from Raglan, which we displayed on the menu so delegates could see the journey of their food." 
Which sectors are important for Wales at the moment and why? 
"Some top-priority key sectors include the compound semiconductors industry, high-value manufacturing, life sciences, renewables, creative industries, food and drink, and of course tourism, all of which are supported by our work with the Welsh Government and Meet In Wales. I've been pleasantly surprised with the volume of business that we've received as a result of the renewable energy sector, especially in Tŷ Milford Waterfront, which we originally earmarked as a leisure destination. It's classed as the UK's largest energy port and we work alongside Milford Haven Port Authority, which provides great solutions in marine renewables. To have a hotel in that area is a great opportunity for Wales to be at the centre of the UK's renewable energy hub." 
Wales is two hours from London on the motorway: but a world away. How connected is The Celtic Collection to the rest of the UK?
"Whether you're coming from the north, south, east, or even west, South Wales is a central location, with 74 per cent of the UK's population within two hours travel time of Newport. There's also a direct train service from London Paddington to Newport which only takes an hour and a half, and continues straight into Cardiff, so delegates can walk from Cardiff Central train station which is a five-minute walk from The Parkgate Hotel. We're an hour and 45 minutes from London Heathrow Airport, with both Cardiff and Bristol airports equidistant from the Celtic Manor Resort. For delegates who drive here, there are no A or B roads to travel down once they've left the motorway, and when they do travel those two minutes from the M4 into the resort, they're greeted by the rolling Monmouthshire hills and beautiful natural woodland."
Tell us about South Wales's surrounding infrastructure and activities that can help contribute to the delegate experience…… 
"To be able to access the beach, the mountains, and the city all on the same day is an opportunity for clients to extend their stays when they're here for meetings. We've seen a big cultural shift among several clients who are trying to incorporate mindfulness and well-being into their conference experience – and The Celtic Collection offers that. Companies now wish to enhance their conference schedule by encouraging delegates to take the time to visit those places, simply because they're so close. The feedback that clients would get from their delegates would be of that memorable experience, which they'll talk about for a long time after the meeting has ended on a Friday afternoon. For us, it's about helping our clients create a great agenda which allows delegates to have the time to access the thrills on our doorstep, which in turn increases our extender stays as we have witnessed in recent months." 
In your opinion, which top three incentive experiences should organisers consider for delegates when coming to Wales? 
"For a great team bonding experience, there's white water rafting in Cardiff Bay, mountaineering in the Brecon Beacons, or mountain biking in Merthyr Tydfil, or even ziplining in Aberdare, all of which are at the fingertips of our delegates across the Collection. We've also been looking at offering boat trips in Tenby for those visiting Tŷ Milford Waterfront so delegates can enjoy the fresh sea air, and see the seals and the dolphins. 
For those attending a conference at The Parkgate Hotel, there are a number of attractions within walking distance including Cardiff Castle, the National Museum, the Principality Stadium, and the city's Victorian shopping arcades. It's great to have our event sales team support this incentive element, as delegates can go white water rafting in the bay on the way to The Parkgate Hotel and experience the city centre, all within 45 minutes, and all being booked through a single point of contact." 
Which policies, initiatives or campaigns help make Wales a forward-thinking destination and nation when it comes to sustainability? 
"The Celtic Manor Resort itself has 93 hectares of woodland, where we annually offset 465 tonnes of CO2. We look at our irrigation systems, our waste, and also the opportunities to maximise our woodlands and offer some great things in that space. 
Welsh Government has a clear focus on the renewables sector, and there are fantastic opportunities for sea and wind power with our 870 miles of coastline across the country. It is also taking the lead in the drive to Net Zero which I think is fantastic, supported by the sheer abundance of knowledge and passion our nation has on this drive. 
We're also lucky enough to have our own sustainability manager at the Collection, Fitzroy Hutchinson, who advises clients on how their events can best be delivered to meet their own sustainability goals, from the journey of the delegate from the moment they leave their own home. This includes utilising our First Great Western discounted rate fairs, mapping where their food is sourced, to how their waste is handled when they leave. We're diverting all of our waste from landfill, and we need our clients to support us with that from the way they deliver their goods to the conference and hotel, use our technology to replace paper, to our hydration stations which reduces single-use plastic and offers branding options too."
Describe Wales in three words……..
"Wales is unique, welcoming, and vibrant."