The Platinum Jubilee weekend is going to be something really special and for us, a long weekend to party, catch up with friends and family, and generally celebrate this historic milestone.
Right across the UK, and for us here in South Wales, there are so many events already in place, with ore being added on a weekly basis. This guide will give you a flavour of what is going on, and perhaps a few ideas to get things organised in your community.
As we always say with these things, bookmark this page and come back regularly to see the new additions.
You can head straight to the South Wales events HERE.
If you're curious at to how huge these events will be, it's worth looking back at the Queen's 90th Birthday celebrations HERE.
First of all, what is the Platinum Jubilee all about?
On 6th February this year Her Majesty The Queen became the first British Monarch to celebrate a Platinum Jubilee, marking 70 years of service to the people of the United Kingdom, the Realms and the Commonwealth.
To celebrate this unprecedented anniversary, events and initiatives will take place throughout the year, culminating in a four day UK bank holiday weekend from Thursday 2nd to Sunday 5th June.
The four days of celebrations will include public events and community activities, as well as national moments of reflection on The Queen's 70 years of service. There's an interactive map available which points you in the direction of events wherever you are, you can see it HERE – the map covers the whole of the UK.
So, the long weekend is our way to celebrate the Queen's 70th anniversary of her accession to the throne, which happened on February 6th, 1952 when her father, George VI, died. She is the only British monarch to have reached 70 years on the throne.
The Thursday and Friday will both be bank holidays. The Saturday and Sunday will, of course, be regular weekend days.
Her Majesty wrote this letter, about the 70th anniversary, back in February…….
Before we get to the events here, let's guide you through some of the national celebrations…..
THURSDAY 2nd JUNE
The Queen's Birthday Parade (Trooping the Colour): Over 1,400 parading soldiers, 200 horses and 400 musicians will come together in the traditional Parade to mark The Queen's official birthday, usually held on the second Saturday in June.
Beginning at Buckingham Palace, the Parade will move down The Mall to Horse Guard's Parade, joined by Members of the Royal Family on horseback and in carriages. The Parade will close with the traditional RAF fly-past, watched by The Queen and Members of the Royal Family from the Buckingham Palace balcony.
Platinum Jubilee Beacons: The United Kingdom's long tradition of celebrating Royal Jubilees, Weddings and Coronations with the lighting of beacons will continue for the Platinum Jubilee.
A beacon chain, once used as a tool for communication, has now become a symbol of unity across towns, borders, countries and continents and is often the central point of focus for any outdoor gathering or celebration. In 1897, beacons were lit to celebrate Queen Victoria's Diamond Jubilee. In 1977, 2002 and 2012, beacons commemorated the Silver, Golden and Diamond Jubilees of The Queen, and in 2016 Her Majesty's 90th birthday. Over 1,500 beacons will be lit throughout the United Kingdom, Channel Islands, Isle of Man and UK Overseas Territories.
There are three kinds of beacon events:
Community Beacons – thousands of beacons will be lit by communities, charities and different groups throughout the regions of the UK, Channel Islands, Isle of Man and UK Overseas Territories.
Commonwealth Beacons – beacons will be lit in all capital cities of the Commonwealth – 54 in total.
Principal Beacon – to be lit on the 2nd June in a special ceremony at Buckingham Palace.
FRIDAY 3rd JUNE
Service of Thanksgiving: A Service of Thanksgiving for The Queen's reign will be held at St Paul's Cathedral. Further events will be announced in due course.
SATURDAY 4th JUNE
The Derby at Epsom Downs: Her Majesty The Queen, accompanied by Members of the Royal Family, will attend the Derby at Epsom Downs.
Platinum Party at the Palace: The BBC will stage and broadcast a special live concert from Buckingham Palace that will bring together some of the world's biggest entertainment stars to celebrate the most significant and joyous moments from The Queen's seven decade reign. Find out more at: HERE
Tickets will be allocated via a ballot (now closed), with remaining tickets being made available to charitable organisations including those who work in support of young people, the military, the environment and those who supported communities during the pandemic.
SUNDAY 5th JUNE
The Big Jubilee Lunch: Every year since the idea began in 2009 The Big Lunch has encouraged communities to celebrate their connections and get to know each other a little bit better, coming together in a spirit of fun and friendship. In 2022 The Big Lunch will bring the Jubilee celebrations into the heart of every community.
People are invited to share friendship, food and fun with neighbours as part of the Platinum Jubilee celebrations. A Big Jubilee Lunch can be big or small – street party or picnic, tea and cake or a garden barbeque. The Big Lunch provides tips and ideas for hosting an event. Over 1400 people have registered to host Big Jubilee Lunches so far, with events being planned across the length and breadth of the country.
The Platinum Jubilee Pageant: Artistic performers, dancers, musicians, military personnel, key workers and volunteers will unite to tell the story of The Queen's 70 year reign in an awe-inspiring festival of creativity. The London based Pageant will combine pomp and ceremony, street arts, theatre, music, circus, costumes as well as cutting-edge visual technology, drawing on talent from every part of the United Kingdom and across the Commonwealth.
Forming an important part of the Platinum Pageant, the 'River of Hope' section will comprise of two hundred silk flags which will process down The Mall, appearing like a moving river. Primary and secondary school children are invited to create a picture of their hopes and aspirations for the planet over the next 70 years. A selection of these creations will be transferred on to silk flags, which will carried by secondary school pupils in the Pageant.
The artwork for the flags will be focused on climate change and incorporate the children's messages for the future. Teachers from applying schools will be provided with step-by-step guides to creating a beautiful digital artwork with their students, of which 200 will then be selected for the flags. The selected artwork will also be shown up and down the country on screens as part of the Jubilee celebrations. For more information and to register your school's interest to take part please go to HERE.
SOUTH WALES PLATINUM JUBILEE EVENTS
CARDIFF CASTLE JUBILEE CONCERT
A host of Welsh Stars come together to celebrate with an afternoon of fun music and laughter with bands, choirs and orchestras in iconic Cardiff Castle.
Hosted by Aled Jones and Shan Cothi and starring amongst others, Bonnie Tyler, Mike Peters from The Alarm, West End legend John Owen Jones and drumming weatherman Owain Wyn Evans with comedy and variety favourite Mike Doyle.
There is also a massed children's choir being formed for the occasion and performances by the World famous Pendyrus Male Voice Choir.
Children under 16 can attend for Fred with every full paying adult.
LIVE UNDER THE STARS in on Saturday 4th June from 3:30pm at Cardiff Castle. Find out more and get your tickets – HERE.
BRECON PLATINUM JUBILEE MARKET
This PLATINUM JUBILEE MARKET is hosted in the historic market town of Brecon and has something for everyone. With many traders from all over Wales and just over the border in England there's bound to be something you'll enjoy!
It's going to be a fantastic celebration and fun day out on Saturday 4th June. Unsurprisingly, the market is on Market Street in Brecon. You can find out more on their Facebook Page – HERE.
PLATINUM JUBILEE FESTIVAL
The Amelia Trust Farm will be holding a PLATINUM JUBILEE FESTIVAL at the Farm with a special trail, tractor rides, lawn games, food vendors and lots more! The care farm is a countryside sanctuary for everyone to enjoy based in the Vale of Glamorgan in South Wales.
As well as the Platinum Jubilee Festival, visitors will be able to see the animals, play in the park and enjoy woodland walks.
The festival is hosted by the Amelia Trust Farm on Monday 30th May 2022 on Five Mile Lane in Barry. To find out more keep an eye on their website for details about the event HERE. If you have any questions, please email general@ameliatrust.org.uk
QUEEN'S JUBILEE CELEBRATIONS
St Brides Major Community Council plus local volunteers are getting together to mark this special occasion on Thursday 2nd June.
We don't know a lot more just yet other than the location which is the Cricket Club, Southerndown in Bridgend. Find out more on the SBMCC via the website or email – clerk.sbmcc@gmail.com
QUEEN'S TEA DANCE WITH MORRISTON BIG BAND
We love the thought of a bit of traditional, and that's exactly what this event is. THE QUEEN'S AFTERNOON TEA PARTY will feature music from the fabulous Morriston Big Band.
The Dance will be held at The Diplomat Hotel Restaurant & Spa on Sunday 5th June. The hotel is on Felinfoel Road in Llanelli. To find out ore, and get a ticket, go HERE.
JUBILEE LUNCH CELEBRATION – HOLIDAY INN NEWPORT
The Holiday Inn are holding a JUBILEE CELEBRATION LUNCH in Newport, which is great if you just want to relax and not have the stress of cooking and washing up. They are organising a 2 course Sunday lunch with tea or coffee and a slice of jubilee cake to mark her majesty's amazing achievement
The lunch is on Sunday 5th June at the Holiday Inn Newport, The Coldra. Advance booking is the way to go and to find out more, you can call them on – 01633 412777. Or you can look at their website HERE.
INCLUSIVE JUBILEE GARDEN PARTY
CWTCH TOGETHER are a disability play charity in Grangetown, Cardifff and will be holding a garden party – making crowns, find the jewels in the sand, making purple playdough, sensory area, ball pit, icing biscuits, Raffle, food and soft drinks for children with additional needs/ disabled children and their families promoting inclusive play for all.
They will be holding 2 sessions which will need to be booked in advance the morning session is 10.30 – 12.45 then the afternoon session 1.15 – 3.30 and will be run by qualified playworkers – parents/carers stay with the children and are able to meet other like minded parents to share knowledge and experiences with while their children play happily with the playworkers who facilitate play
CWTCH TOGETHER INCLUSIVE JUBILEE GARDEN PARTY is on Saturday 4th June at the15th Cardiff Scout Hall, on Sloper Road in Cardiff. It is open to everyone but advance booking/ticket is required. Find out more by emailing here cwtchtogether@gmail.com. Or you can take a look at their website HERE or in deed their Facebook page HERE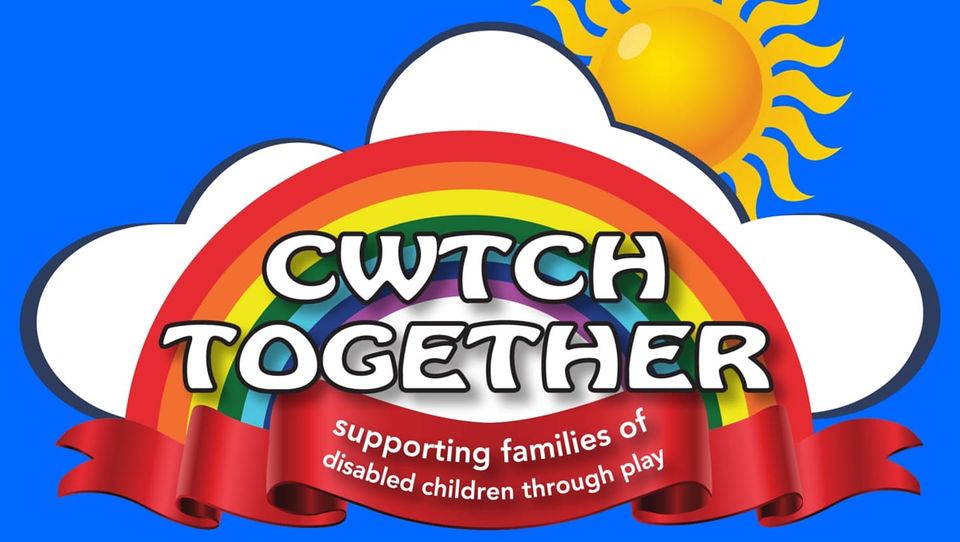 PHILLIPSTOWN PLATINUM JUBILEE CARNIVAL
The Phillipstown Association was established in 1987 and helps to enhance community relations and holds events to sustain good community spirit. The Carnival will be along the lines of previous events held in the 1990s and specific celebrations to mark the Golden Jubilee in 2002 and the Diamond Jubilee in 2012.
The Carnival will bring the community together for a day of events, entertainment, fancy dress parade, stalls and music. Local Residents will be encouraged to decorate the streets and houses and based on previous years, it will be very colourful.
The event based at their local sports field will involve local choirs, school children, musical entertainment as well as a host of attractions and a magic show. They will also have a carnival queen and court.
The Carnival is part of a series of events being held across New Tredegar over the Jubilee weekend and is partly funded through the National Lottery.
The PHILLIPSTOWN PLATINUM JUBILEE CARNIVAL is on Saturday 4th June at Phillipstown Residents and Community Association, on Saturday 4th June at the Recreation Field on Fernhill Terrace in Phillipstown. The event is open to all and you can find out more by emailing phillipstownresidents@btopenworld.com
NICHOLLS – JUBILEE HIGH TEA
Nicholls in Abergavenny are having their own celebrations with a JUBILEE HIGH TEA in the Botanical Cafe.
Jubilee High Tea £14.95
Glass of Prosecco on arrival £18.95
Every Thursday and Friday in May
or
The Botanical Cafe Street Party £9.95
Alfresco savouries, pastries & delicious cake
Thursday 2nd June & Friday 3rd June. All served between 2.30 – 4pm
Booking essential on 01873-853306 you will need to pay a £5 per person deposit.
Nicholls is on 18/19 Frogmore Street in Abergavenny. To find them go HERE.
PLATINUM JUBILEE EVENT AT THE BANDSTAND
Brecon Town Council is hosting an evening of musical entertainment followed by the lighting of a beacon on Thursday 2nd June. From 6.15pm at the Bandstand, the Promenade, Brecon. Prize for best fancy dress Queen. Bring a picnic.
The Jubilee event will be held at The Bandstand, The Promenade in Brecon on Thursday 2nd June. To find out more you can email – office@brecontowncouncil.org.uk
LLANIDLOES MUSICAL CELEBRATIONS & LIGHTING OF THE BEACONS
Local groups, organisations and individuals meet at 6.30 pm at The Port by Long Bridge to walk up to Llanidloes Community Centre for an evening of Musical Celebrations and Thanksgiving to start at 7.15 pm. This will culminate with 'A song for the Commonwealth' at 9.45 pm and Lighting of The Beacons.
During the evening there will be a short thanksgiving service followed by choirs from Llanidloes High School and the local area. The evening will finish with everyone singing with the rest of The Commonwealth and the lighting of the beacons.
For further information on the evening please contact: llanidloesplatinumjubilee@gmail.com
Interested in lighting a beacon locally? Contact: llanidloesplatinumjubilee@btinternet.com
It's all taking place at Llanidloes Community Centre. To find out more, take a look at their Facebook page HERE
BMHS PLATINUM GAME EVENING
BMHS is a not-for-profit organisation focused on education and advocacy to inspire a mentally healthy BAME community by providing support appropriate to their mental health and wellbeing.
Platinum Game Evening on SundayJune 5th
2pm – 6pm
Board Games, Karaoke, Balloon Games, Comedy, Dance and Food & Drinks
It's all taking place at BMHS at 18 High Street in Swansea, for more details, go HERE.
CELTIC MANOR JUBILEE CELEBRATIONS
JUBILEE AFTERNOON TEA is at The Olive Tree with delicious sweet and savoury treats. On Friday 3rd and Saturday 4th June, guests can enjoy live music from a jazz trio band.
Reservations available between 1pm – 3pm
Monday 30th May – Friday 3rd June
£24 per person
Saturday 4th June
£34 per person
You can view the menu HERE
They have other Afternoon Tea celebrations across all their venues, you can see all of them HERE.
At THE PARKGATE in Cardiff for example they have a celebration of the Queen's Platinum Jubilee with a themed afternoon tea. Plus, on 3rd, 4th and 5th June we will be hosting a Jubilee Tea Party with acoustic live music and decorations!
27th May – 2nd June
£35 per person
3rd – 5th June
£49 per person
For more details, go HERE.
They have also just announced their BIG JUBILEE CELEBRATION ON THE ROOFTOP GARDEN.
A fantastic day out for the whole family, our Rooftop Garden will make the perfect summer setting for a Jubilee celebration to remember.
There'll be plenty of fun for all ages with traditional games such as hook-a-duck, coconut shy and ring toss as well as face painting, giant Connect Four and Jenga. Relax in the June sunshine as our puppet show and children's entertainer keep little ones entertained and having fun.
Meanwhile grown-ups can enjoy live music from a range of bands such as Siren Sisters, The Brotherhood, Jazzino Band and DJ Sam, all whilst sipping celebratory tipples at our gin, Pimm's and champagne pop-up stands.
Whilst enjoying the celebrations, guests will be spoilt for choice with a mouth-watering selection of deliciously tempting dishes at our street-food festival.
DATES
Friday 3rd June
1pm – 4pm & 6pm – 9pm
Saturday 4th June
1pm – 4pm & 6pm – 9pm
Sunday 5th June
12pm – 6pm
PRICES
£10 per person (entry only)
For more details, go HERE.
FERRY FEST
The event has been planned for a year between the Community of Briton Ferry we wanted to honour HM The Queen by holding a festival with music stalls and childrens rides a Drag Parade to include everyone and the most important feature is the Pram Parade which has not been held in the Town for 30 years and it is a theme which all the Community talks about and wants revived.
What better time than when parades are being encouraged and to bring together our community to honour Her Majesty. It is bringing together the Towns marching band who haven't been together since their teens and are all now in their late 50s.
It is a 4-day event involving the local community of Briton Ferry.
Opening on Thursday 2nd with a bbq and live entertainment at the local football club (Bar Red) followed by live entertainment, fireworks and lighting of the beacon at Briton Ferry Steel Cricket Club.
Friday 3rd is our main event with a parade including pram parade, drag queen a parade, sea cadets marching and the reunion of Briton Ferry Pageboys Jazz band after 30 plus years throughout the streets from Vernon place Community Hub to The Rugby Club with live entertainment from local bands, distance displays from children's groups, rides, inflatables suitable from birth to adult, side stalls and loads more. We are also running a raffle and have been donated loads of prizes from local businesses.
Saturday and Sunday there is entertainment arranged in the local clubs, pubs and parks with something for everybody.
We have a sewing groups that are are in the process of making enough bunting to decorate the stre
FERRY FEST is on Ynysmaerdy Road, Briton Ferry, Neath Port Talbot. Find out more details by emailing here – ferryfest@outlook.com
FELINDRE VILLAGE FETE
They plan to get the whole community together for fun and games, music and laughter and raise some money for local charities on Saturday 4th June whilst celebrating the Queens Jubilee.
The event will be held at Felindre Village Green, Felindre. To find out more go HERE
NEWPORT'S BIG JUBILEE LUNCH
Newport will be hosting a Big Jubilee Lunch on Sunday 5th June at Beechwood Park.
The national Platinum Jubilee festivities will be shown on a big screen, and you're encouraged to bring a picnic and join in the celebrations.
Plans are being finalised, but there promises to be fun for all the family with entertainment and refreshments on offer.
Beechwood Park on Beechwood Road in Newport is the venue. Find out more HERE
PLATINUM JUBILEE CELEBRATIONS
Held at Seven Sisters Community Hall, there will be fun galore as they celebrate The Queen's Platinum Jubilee
confirmed events and activities –

Exhibition of our village history & groups – Monday the 30th of May until Saturday the 4th of June
'Royal Rocks' – painted pebbles and stones will be hidden around the village – find one and bring it to The Hall for a wee prize
1950s inspired Lunch Club meal – Thursday the 2nd of June – 12.30pm to 3pm – menu will be confirmed soon – £5 per person – entertainment with 1950s & 1960s music and audience participation – tickets on sale in May
Prince and Princess Party – Friday the 3rd of June – 12 pm to 2.30pm – tickets available in May – suitable for families and the under 7s
Mad Hatter's Tea Party – 'an indoor street party Carol style' – Saturday the 4th of June – 11.30am to 2.30pm – tickets available in May – suitable for families and adults of all ages
competitions for all ages – more details to follow
art competition for primary school aged children
writing competition for school aged children.
Seven Sisters Community Hall in pn Brynhyfryd Terrace, Seven Sisters in Neath. For more details, take a look at their Facebook page – HERE.
RADYR & MORGANSTOWN JUBILEE BEACON LIGHTING
Gathering in the grounds of Radyr Comprehensive School, there will be entertainment for all the family starting with a crown making competition and entertainers for the younger residents. Picnic area with the RMA BBQ Team and Bar available, live music all evening with local bands playing before the Radyr Beacon is lit at 9:45pm and then the fireworks display begins.
It's all taking place at the Comprehensive School, Heol Isaf, Radyr in Cardiff. Find out more HERE
CARNIVAL DAY -WELSHPOOL
Welshpool Town Council is organising Welshpool Jubilee Carnival, on Sunday 5th June, to celebrate Queen Elizabeth's Platinum Jubilee.
The procession, starting at 12 noon, will leave from Berriew Street Car Park, go around Broad Street, High Street, Jehu Road, Brook Street and down to Maes-y-dre Recreation Ground. You could have a lorry, tractor and trailer, dance or walk round the route!
The afternoon will see a variety of charity, community and food stalls and entertainment in the arena for the whole family from 1:00pm. They also plan to have live bands on from 5:00pm until 8:00pm.
They would like to invite you to get involved throughout the day! Why not take part in the parade by creating your own themed float or walk in the parade – Jubilee themed would be great? You could raise money for your organisation by having a stall at the recreation ground? Or if you are a dance group, singing group, gymnastics, choir etc come and take part in the arena between 1.15 p.m. and 5 p.m
It's all happening around Triangle House in Welshpool, fo more details, Facebook is the place to go – HERE
AFTERNOON TEA PARTY
Sign and Share Club is a registered charity for Deaf and hard of hearing people and is based in Pembrokeshire. They'll will be meeting at Johnston Institute from 12 – 3pm for a cream tea, craft activities and light entertainment. British Sign Language interpretation, conversor listening aids and note takers will allow everyone to fully participate.
The Johnston Institute is on Church Road in Johnston. Find out more – HERE
There's still plenty of time to organise something in your own community, here's a few ideas……..
Organise a Big Jubilee Lunch
Whether it's sharing a cuppa with a neighbour on the doorstep or a bigger bash in the street, join in with millions of people across the UK to share friendship, food and fun with The Big Jubilee Lunch. Sign up for your free pack to help you get started on the Big Jubilee Lunch site HERE.
Host your own Platinum Jubilee Pageant
The Platinum Jubilee Pageant is taking place on the streets of central London but we hope that people across the UK and around the world will come together and celebrate this historic moment in their own communities. Download a Pageant pack on the Platinum Pageant site HERE.
Go to a Beacon lighting event, or hold one of your own
There is a long tradition of celebrating Royal Jubilees, Weddings and Coronations with the lighting of beacons. To mark the Platinum Jubilee, more than 1500 beacons will be lit throughout the United Kingdom, Channel Islands, Isle of Man, UK Overseas Territories and in capital cities of the Commonwealth, bringing communities together to celebrate this historic milestone. To find out more about a Beacon even near you, visit HERE.