Lockdown has been a very strange and draining experience for all of us. While it has been extremely unsettling, it also gave us the chance to reconnect with things which really matter; home, family, and friends and in many ways take enforced time out to look after ourselves.
During that difficult period it was impossible to enjoy the things we once did, including having any kind of spa treatment. Anything which included close contact was off limits. Now, as we slowly find a way back into the world, companies like LUSH have found a safe, and Covid-Secure way to reintroduce treatments in their store based spa's.
One of those is in the centre of Cardiff, and SOUTH WALES LIFE was invited along to see how the team are adapting to these changes, and the ways in which the company have introduced 'best practice' guidelines to make the treatment safe for both the client and members of the spa team.
Gemma Aitken is the Cardiff shop manager, and has worked for Lush for 10 years. She told us…….
"We're so glad that we've been able to reopen our spa and to be back delivering memorable experiences to our customers. We've worked on a number of changes in Lush Spa Cardiff to ensure our clients and therapists safety and to keep the magic that makes Lush Spa treatments so unique."

"We're lucky that the size of our spa means that we can still deliver doubles treatments, where clients can come in pairs and experience their massage together, so we've been able to offer couples treatments and also mother and daughter treatments that have felt even more special recently."

"We're excited to have our team of therapists back together, all of them started their Lush spa journey in one of the Welsh Lush stores and we've really missed each other over the last few months. With more 'staycations' becoming popular in the local area, we're proud that we're able to offer a spa experience to visitors to the city as well as our local community."
The massage I had was the GOOD HOUR which is exactly what it says, a really good hour (70 minutes to be exact). It's a deep tissue full body massage with trigger pointing techniques to relieve muscular tension. And for someone who spends 90% of his working life hunched over a keyboard, it was the perfect choice.
I was told what to expect before I arrived at the spa, which I felt is a really important part of the process. Looking forward to something is all part of the experience.
The treatment itself, very much taps into our senses.
SEE the room's decor reflect a ship's quarters, accompanied by mystical green sea mist.
HEAR sea shanties along with the sounds of the Dorset coastline.
TASTE a warming cup of tea and ships biscuits.(Not at the moment with covid restrictions)
FEEL your muscles relax with a deep tissue massage and cooling jelly.
SMELL the refreshing seaweed and comforting lavender as you return to your safe haven.
And just in case you're wondering, Lush rate this treatment as a Modesty Level 3 – Which means you are down to your underwear, nestled beneath a cosy towel. At all times I was made to feel comfortable and completely at ease.
Your treatment begins with a 15 minute consultation with your therapist. In these unusual times, Alana was kitted out in full PPE gear. She took time to assist me with the electronic questionnaire and explained every step of my treatment to me. I also got to choose which massage bar I would prefer. Yes, they do look like soap but I can assure you they're not.
It's worth pointing out that you can make this experience your own too. If you like to lie in silence, or even sleep and snore, that's fine. If you want to have a chat along the way, the therapist will be more than happy to engage with you, and even answer questions about your treatment. I had a bit of both, without the snoring, I hope.
After the massage, we took time to meet the team, take a look around the spa, and find out how they have adapted, and implemented the covid guidelines.
The Good Hour massage, which is one of their best sellers, is a nautical one, and you certainly feel they have gone all out to recreate that experience.
From the layout of the room, which resembles a ship's cabin, to the sounds of the sea when you enter, and the 'mist' gently rolling in from beneath the massage table. The experience transports you away from this world of ours and really helps you surrender to the skills of your therapist.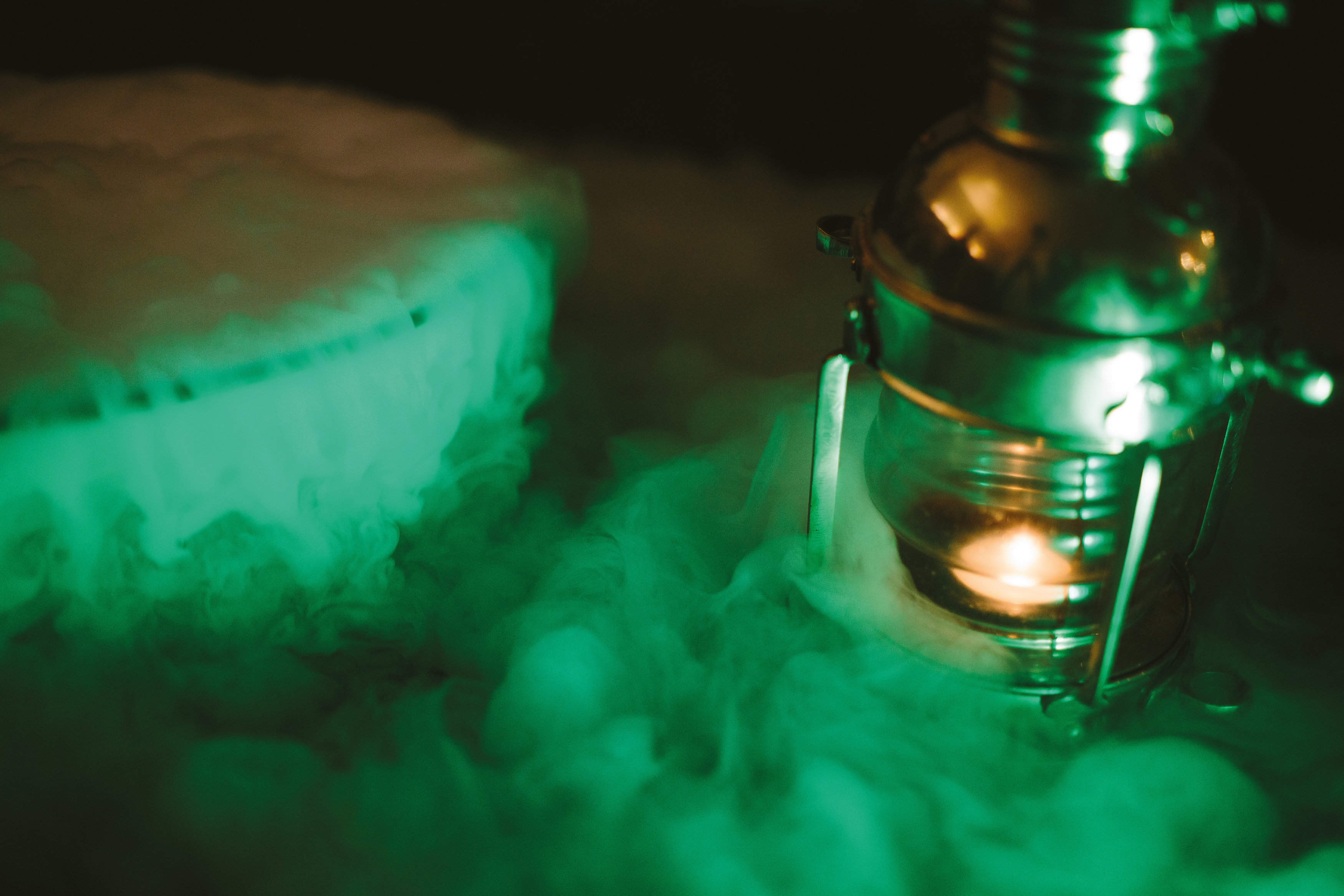 The music is a really integral part of your spa experience, and the Good Hour is no exception. Lush have had traditional sea shanties reimagined for the experience, and while a good old shanty isn't my music of choice, it was perfect for the whole ambience of the session. Incidentally, you can buy the album soundtrack from the store if you'd like to relive the experience at home.
Strip all that away and the whole experience really does lie in the hands of your therapist. I have to say that Alana, who took me through my whole journey was incredible. She told me she has been doing this for a long time, and in fact has advised and trained others in the organisation. Her skill, passion and expertise definitely shone through.
As I felt her search out every knot, kink and troublesome area in my lockdown aching body, I was thankful to have such a knowledgeable and patient professional 'sorting me out.' She found all my troubling spots, and a few I didn't think I had, when she hit them however, the relief was instant.
And what did I feel after trying the GOOD HOUR? Brilliant, simple as that. I felt throughly invigorated and in a strange sort of way, lighter. I most definitely stood taller and not hunched over with the aches and pains my work life has given me.
There is no rush to leave after your session, the problem is, you eventually have to. I could have easily stayed much longer and relaxed in the calm, tranquility and afterglow of my massage.
Due to Covid-19 and new safety measures, LUSH currently offer the following Spa Treatments: