The show itself may not be playing here, but the incredible FROZEN: THE MUSICAL is a very big theatrical deal, not only because it was a first proper test of theatres 'post pandemic' but mainly because it's Disney, and Frozen.
It should have been up and running long before now, but the pandemic had delayed the opening to April, and another delay was announced, along with the brand new dates.
The show opened on Friday 27th August, to a very eager, and slightly over-excited audience, which we were a part of. Each and every one of us loved the show from start to finish, and found it really hard to Let It Go (sorry).
South Wales Life was at the opening night and we can tell you, the buzz in the newly refurbished Theatre Royal Drury Lane was electric, so we can only imagine what it must have been like backstage for a cast who haven't performed in public for so long.
One character in particular we had our eyes on and that was 'OLAF". It wouldn't be Frozen without this funny, slightly naive loveable addition to this story, and the show didn't disappoint, he was funny and extremely loveable in every way.
What was particularly nice for us, is that Olaf, is actually from South Wales – who'd have known it. Read on for more.
This isn't a review of the show, to be honest it almost doesn't need one. You know the story, you know a lot of the songs (maybe not the new ones specially written for the stage show). And you know that anything Disney touches is going to be pure gold. FROZEN THE MUSICAL does not disappoint on any level.
Any fan will tell you, the pre-show experience is just as important as the show itself. The way you are greeted, the posters and merchandise, and how you are made to feel before you sit down are all crucial to the enjoyment of this musical phenomenon.
The show started about five minutes later than scheduled as we were given a short introduction from Director Michael Grandage. He was clearly thrilled to see a full house in front of him and thanked everyone for their patience, and the long wait for the opening night. And then the lights dimmed and the orchestra struck the first note.
Almost in unison there was a gasp of delight from all of us in the theatre as we realised live performances were back, more importantly, Frozen was about to take to the stage for the first time.
There aren't many shows we've seen where as soon as the first note is struck the audience let out an excited gasp. It's fair to say we were at fever pitch by the start and as the music played, the crowd crowd burst into ecstatic cheers.
From Young Anna and Elsa's Do You Want To Build A Snowman, to the end of act one epic Let It Go. The whole scene around that number is truly magical. As the set transforms into Elsa's Ice Palace and she makes a personal change into the Queen we know and love, you will be enthralled and truly amazed at how they do it.
In fact as I sit here writing this, I understand how they performed some of the effects, but it still doesn't seem possible. Maybe Disney really does own the rights to proper magic?
Stephanie McKeon and Samantha Barks are Anna and Elsa respectively and they are both fantastic. They have a lot of to live up to with so many loyal and enthusiastic fans in the audience who helped the original Frozen movie pull in not far off 1 billion pounds.
We weren't disappointed, Stephanie and Samantha are perfect as Anna and Elsa and very much bring the magic to life on stage.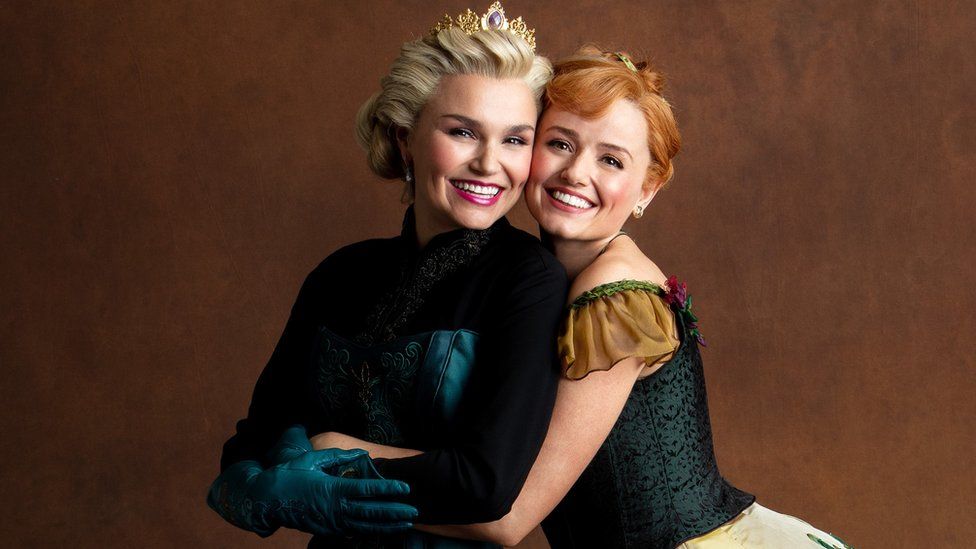 You can't talk about Frozen without a mention for OLAF and SVEN, two of the most loved characters from the movies. Live on stage they become even more real and .
Ashley Birchall and Mikayla Jade share the role of this loveable reindeer. Sven is made up of a full-body costume performed painstakingly on stilts. When you watch carefully at the work which goes into this role, you realise how incredible Ashley and Mikayla are.
We must give a special mention to CRAIG GALLIVAN who is OLAF. He had us all smiling, laughing and cheering along as he took us through the ironic 'In Summer' routine.
Of course you see Craig the whole time Olaf is on stage, but such is his puppetry skills, you actually believe (in a Disney World way) that Olaf is real.
Talking about Frozen recently to Theatre Weekly, Graig said…….
"It's like nothing I've ever seen on stage before. The sets are absolutely epic, the magic is breathtaking, and the songs sound better than ever!"
"It's been such an amazing artistic challenge to learn how to animate the Olaf puppet. The clever little tricks I can do with him are going to take everyone by surprise."
"What happens in this production of Frozen has to be seen to be believed. You just have to come see it. I reckon most people at the end of the show are going to walk straight to box office and book to see it again. It's that good!"
Craig is flying the South Wales flag in London, he's a Swansea lad, born and bred. Those of us who were fans of the TV series Footballers Wives will remember Craig as Callum Watson.
He's a Welsh lad so it comes as no surprise that he was also in Ruth Jones' series Stella starring in over 50 episodes and 2 Christmas Specials.
In 2018, he took over the lead role in the Andrew Lloyd Webber musical School of Rock and holds the record as the longest serving 'Dewey' in the shows West End history.
Craig Gallivan spent his early years playing rugby and at the age of 12 was selected to play for his home city of Swansea and then subsequently went on to represent West Wales.
Rugby's loss is the theatre's gain. He is an outstanding Olaf.
Before we move on we must tell you about 'post-show'. As you leave the theatre the music doesn't stop there. As the snow falls, the still over-excited audience can't resist an impromptu sing-song.
There are also plenty of photo opportunities, so don't go rushing off without grabbing a few snaps for the Frozen Family Album.
If you already have tickets, head to THIS PAGE and you can use the interactive calendar to see what your new date will be. If you haven't got yours as yet, they are now on sale, head to the bottom of this page for all the details.
To get a true picture of the enormity of this amazing set, Disney have released a 'behind the scenes' look at the building of it, and as you'll see. it took over 60 people 50 days to install this extraordinary set at the stunningly beautiful Theatre Royal Drury Lane in London's West End.
The show is of course based on the smash-hit Disney film of the same name. Frozen was released in cinemas in 2013, winning multiple awards, including two Academy Awards® for Best Animated Feature and Best Original Song ("Let It Go"), the Golden Globe for Best Animated Feature Film and the BAFTA for Best Animated Film.
FROZEN: THE MUSICAL arrives in London at the refurbished Theatre Royal Drury Lane. Sisters Elsa and Anna both struggle with Elsa's uncontrollable magical powers after they inherit the kingdom of Arendelle. When Elsa accidentally freezes their kingdom and endangers Anna, she must discover the meaning of true love to save the day.
Will she be able to melt Arendelle, and her heart along with it? Featuring the iconic songs 'Let it Go' and 'Love is an Open Door', FROZEN: THE MUSICAL adapts the beloved animated film into a magical stage spectacular that will delight us all and melt even the most FROZEN of hearts.
Opening Night Curtain Call…….
The cast have been in full rehearsal mode, for what is a technically challenging show, and now the show is open, they can see how all that hard work pays off.
Samantha Barks (known for her roles in Pretty Woman, Oliver and Les Miserables) and Stephanie McKeon (Beautiful/The Commitments) are Elsa and Anna.
You are in for incredible special effects, jaw-dropping scenery, and all the songs you know and love, it's going to be an unmissable experience that will stay with you long after the curtain falls.
Even the biggest FROZEN fans will be in for some surprises, as the production features brand-new music from Kristen Anderson-Lopez and Robert Lopez, writers of the unforgettable Let it Go.
Here's a look at the entire cast announcement…..
So, let's give you the SOUTH WALES LIFE Frozen facts as we have them. Just bear in mind that a lot of what we say is only based on the information we have on the Broadway production….
The story is inspired by "The Snow Queen", a story by beloved fairytale writer Hans Christian Andersen. The musical features music and lyrics by Robert Lopez and Kristen Anderson-Lopez, with a book by Jennifer Lee, the three of whom wrote the music and screenplay for the original 2013 film.
A running time for the London production is to be confirmed, but the Broadway production runs for 2 hours and 15 minutes, including an interval.
The Broadway production was recommended for ages 8+ and not recommend for anyone under the age of 4. Exact London age recommendations are yet to be announced.
The opening times and performance schedule for the UK is now confirmed (new dates) and is at the bottom of this page.
The truly remarkable thing about Frozen is that in a musical that features a song as poignant as 'Do You Want to Build a Snowman?', as uplifting as 'For the First Time in Forever', or as funny as 'In Summer', there is one song that towers above them all, glittering like a freshly made ice palace.
We are talking, of course, about 'Let it Go', the song which, when Frozen was released in the winter of 2013, became a sensation among anyone with ears. It reached the top five in the charts here and the States, sold 10.9 million copies in a year and won the Academy® Award for Best Original Song. Adults loved it, but it was a track that bewitched children – causing them to drive their parents to the brink of insanity by obsessively playing it over and over again.
So, like almost 2 Billion people have done, let's sing it all over again. Turn up the volume now and LET IT GO………
It was the kind of magic about which pop song producers could only dream. After all, if it was that easy to make a catchy song, then everyone would be doing it. But what made 'Let it Go' work where so many others have not? What is the secret to its sorcery? Disney asked two music experts for their thoughts.
One theory for the incredible catchiness of 'Let it Go' is that it's a musical number that owes more to pop music than to Broadway.
Dr Vasco Hexel who teaches composition for screen at the Royal College of Music……
"'Let it Go' is basically a hit single that we get in the middle of a Disney film. "It's not as lush or as complicated as a musical theatre piece might otherwise be. The structure is quite streamlined so you get a very clear sense of verse / chorus / verse / chorus and that's what makes pop songs so catchy – the immediate accessibility. They're immediately catchy because there's an economy of style – there is so little material, but in the best possible way. An effective pop song has to feel familiar the first time you hear it."
Yet while it's true that 'Let it Go' shares similarities with pop music, its success cannot simply be attributed to the fact that it sounds like a pop song. Instead, its power lies in occupying a space somewhere between pop and musical theatre.
Dr Christopher Wiley is a Senior Lecturer in music at the university of Surrey……
"It eludes classification. It does owe a lot to pop music, but you can't ignore the strong musical theatre credentials. It's written by Robert Lopez, who has worked on Avenue Q and The Book of Mormon, and his wife Kristen Anderson-Lopez. We've also got Idina Menzel singing it, who is well known to musical theatre audiences from Rent and Wicked. "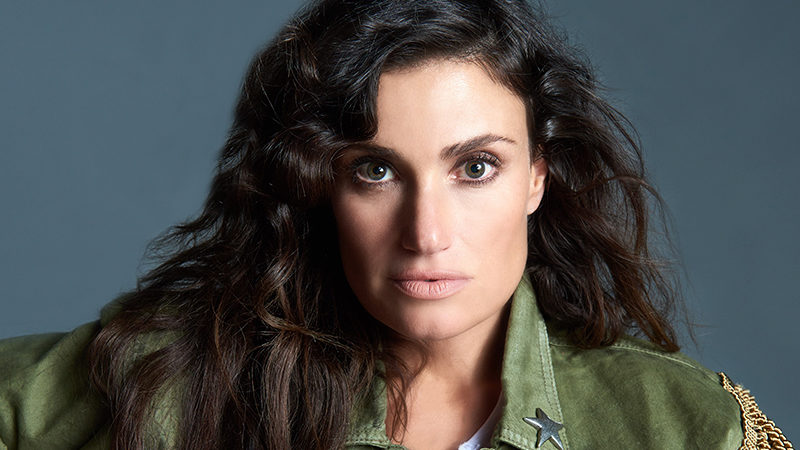 "It is unusual for a Disney song, because it does have this journey but starts very bleakly, in a minor key. It sounds like it's going to be a piano ballad, like it's going to be a quiet, reflective number. It doesn't sound like the kind of thing that might close the first half of a musical theatre show and leave the audience singing it during the break."
I can tell you that the stage musical has around 14 new songs, so even more for us to sing a long too.
So let's get onto FROZEN: THE MUSICAL and how you can get tickets. If you need more details first, go to the FAQ Page.
And now the all important question, how do we get tickets? And it's a simple answer really, make your way over to the website for all the information. The Disney FROZEN: THE MUSICAL site is brilliant and has so many behind the scenes videos included.
To check out the ticket situation go here. FROZEN
Here at SOUTH WALES LIFE we absolutely loved the show and will be back again to see it soon. Watch this space, and sign up to our TWITTER, FACEBOOK or INSTAGRAM pages to make sure you don't miss out. Follow us now and you'll be the first to hear about something very special coming soon.