It's always tricky finding things we can do as a family that is both fun and economical, especially in these times of high petrol, expensive food and general cost of living going through the roof. With the school holidays giving us close to 50 days to fill with the kids at hime, we thought it was a good idea to challenge our team to come up with some useful ideas, which won't break the bank.
We have included some which will cost, but it's the school holidays and if you're not planning on getting out of the country on a break (if you can that is), then maybe you'll want to spend a few quid here as a family treat.
We will though attempt to come up with some ideas in this guide. It will be updated weekly, so bookmark this page and we'll try to find some brilliant things to do without breaking the bank.
Also, we have a useful page listing and linking all the school term dates for every council in South Wales for 2021/23. It's really easy to follow and another good one to bookmark. Head to our dedicated page which has all the details you need for the next two years.
We've also put together a list of farms to visit in South Wales. The half term is a great time to visit, the season is changing, the farms are getting ready to welcome new life, in all areas and let's be honest, even on an inclement weather day, a farm doesn't seem so bad a place to visit.
These feature are packed with more ideas for things to do this summer too….
We also put together some features at the end of the first lockdown, which are still a pretty useful guide as to what is available right on our doorstep. Take a look at these which are part of the Our South Wales series……
And if you're looking for someone to grab some food while you're out, check out our EATING OUT GUIDE. The page has lots of ideas, and quite a few deals to save you money.
We're particularly keen to find as many events which are FREE or at least under a fiver. Enjoy the list and come back soon as the guide expands over the next few weeks. Just click on the areas below to get to the place that interest you.
BARRY
BARRY ISLAND PLEASURE PARK
Well, you can't go to Barry without having chips and a cuppa from the same place as Gavin and Stacey, and of course pay a visit to the famous Pleasure Park. It's been around for a long time, in many different guises. Here's a little history of the park.
Opening times during the season are as follows……..
Monday – 10:00AM – 08:00 PM
Tueday – 10:00AM – 08:00 PM
Wednesday – 10:00AM – 08:00 PM
Thursday – 10:00AM – 08:00 PM
Friday – 10:00AM – 08:00 PM
Saturday – 10:00AM – 08:00 PM
Sunday – 10:00AM – 08:00 PM
Admission to the park itself is free and there are loads of rides you can pay to go on. There are the big ones, of course…..
Graviton
The King
Take Off
Sizzler Twist
Super Waltzers
Hell Raiser
Bungee Trampolines
Dragon Coaster
There are also over 20 children's rides and attractions, including:
Cup & Saucers
Toy Town
Chair-o-planes
Mini Jets
Trampolines
Traditional Carousel
Peddle boats
Inflatable Slide
Game Stalls
Would it be easier if we just showed you HERE……
During holidays in particular it gets very busy, but after the few months we've had, we're used to a bit of queuing. If you'd like more details of the park, go here. PLEASURE
And for transport information we've provided links here……
PORTHKERRY COUNTRY PARK
The park is 220 acres of woods and meadowland in a sheltered valley leading to a pebble beach and spectacular cliffs. Take a look at the video HERE.
It has a number of nature trails, picnic sites, a café, an adventure play area, barbecue areas and mini golf course. Picnic tables and benches are situated a short distance from the main car park.
It's got quite a history behind it too. Once split between the ancient manors of Barry, Porthkerry and Penmark, the area was bought by the Romilly family in 1412, which worked the site on similar lines to an English country estate.
The Romilly's produced a 'model' farm and buildings using the most modern farming techniques of the time such as crop rotation. The family built the cottages for estate workers and foresters, established stables and a sawmill together with extensive mill leats and drained woods and fields.
Porthkerry Park was purchased from the Romilly estates in 1929 by Barry Urban District Council, after which it was used as a large public open park and then even played a role in the build up to the invasion of Normandy in World War II.
It really is worth a visit. If you'd like more details, go here. PARK
BLAENAVON
BIG PIT
Big Pit is a real coal mine and one of Britain's leading mining museums. With facilities to educate and entertain all ages, Big Pit is an exciting and informative day out. Enjoy a multi-media tour of a modern coal mine with a virtual miner in the Mining Galleries, exhibitions in the Pithead Baths and Historic colliery buildings.
Read our story and get interactive with the Pit, right here. TIME TRAVEL
The world-famous Underground Tour is a must do. Go 300 feet underground with a real miner and see what life was like for the thousands of men who worked at the coal face.
This award-winning national museum still retains many features of its former life as a coal mine, standing high on the heather-clad moors of Blaenafon, the tunnels and buildings that once echoed to the sound of the miners now enjoy the sound of the footsteps and chatter of visitors from all over the world.
Open 9.30am – 4.30pm daily. Last admission 3.30pm.
Underground tours 10am – 3pm.
Underground Tours may be suspended at busy periods.
For safety reasons, they reserve the right to conduct bag searches when entering the museum. Entry is FREE
For Satellite Navigation directions, please enter Blaenafon (Blaenavon) town or NP4 9RL and follow brown tourism signs once arriving in the town. M4 – follow the brown Tourism signs from J25a (westbound) or J26 (eastbound). Also signposted off the A465 at Brynmawr and Abergavenny.
The number 30 bus runs from Cwmbran Bus Station to Lion Street, Blaenafon daily Monday to Saturday, including Good Friday but excluding other Bank Holidays.
Bus times from Cwmbran start at 7.40am and then hourly at 40 minutes past the hour.
The number 31 bus runs from Lion Street to Big Pit daily Monday to Saturday, including Good Friday but excluding other Bank Holidays.
Bus times from Lion Street start at 8.40am and then every 2 hours at .40 minutes past the hour.
Return bus from Big Pit to Lion Street from 10.15am and thereafter every 2 hours at .15 minutes past the hour and from Lion Street to Cwmbran hourly at .40 minutes past the hour until 4.40pm.
To see what's going on in Big Pit, and to book your FREE tickets, go here. PIT
BRECON
LLANGORSE MULTI ACTIVITY CENTRE
Some things just get better with age and we reckon that certainly applies to the LLANGORSE MULTI ACTIVITY CENTRE. This is not your run of the mill place either. We're talking Wales' Premier and Award Winning Indoor and Outdoor training centre. On top of that they're set in the stunning Brecon Beacons National Park.
Unbelievably, they're in their 60s but continue to offer amazing days out and experiences for everyone. It's one of those places that you might say you're taking the kids to, but we know, it's actually the 'folks' who want to get stuck in as well. And why wouldn't you? They have so much on offer.
What we really applaud about the LLANGORSE MULTI ACTIVITY CENTRE is they offer a cross section of exciting activities for people of all abilities and take great time and care to make sure everyone is looked after properly and safely. Which is why they get a real cross-section of visitors to the centre. Individuals, families, corporate companies, schools and colleges as well as the armed forces.
At a time when a lot of our kids think excitement and a challenge is another level of COD or a drive around the city in GTA, it's refreshing to find somewhere which properly challenges our kids (and adults) and brings so many smiles as they have fun and achieve a personal goal. With this lot to do, you can see why…..
– Wales' only indoor natural rock climbing
– Artificial rock climbing walls
– Low level bouldering areas
– Test your balance on the rickety rope bridges
– Scramble across the high level cargo net
– Extensive natural rock caving system
– Beginners abseiling tower
– Abseiling from 16 metres or use the beginners tower
– Fly down the indoor zip line
– Climb 'Dudley' the Dragon & 'Phil' the dinosaur!
It's not only getting out on your own feet. One of the best ways to savour the gentle valleys and beautiful views of the Brecon Beacons, Black Mountains and Llangorse Lake is on horseback. Llangorse is a long established, and family run Riding Centre offering trekking, riding and hacking to suit your experience. Rides are enjoyed over 25 miles of private bridleways and on vast areas of adjacent hillside. The riding experience can be tailored to suit the age and ability of groups.
We have to give a little mention to the Aerial Zip Line. I think we all enjoy buckling ourselves up and flying through the air, along a zip-wire….
The Sky Trek Experience is a fun, unique and exciting activity not to be found anywhere else in Europe! Sky Trek is a series of over 14 connected zip lines, travelling between trees, at heights of up to 22 metres as it zig-zags down the mountainside.
At over 3 kilometres in length, the Sky Trek system hangs high in the canopy of the trees. Your Sky Trek tour lets you to take-in the breathtaking landscape from a different perspective. The observation platforms give unrivalled panoramic views across Llangorse Lake to the peaks of the Brecon Beacons in the distance. And, they are brilliant fun…
Take a look at the video HERE.
Have a look at the video above and you'll get the idea behind Sky Trek. There is so much to do at the centre, you can stay and eat there. The best thing is to head HERE for more details.
BRIDGEND
MERTHYR MAWR SAND DUNES
The sand dunes are a great place to explore! The dunes are a site of special scientific interest and even boast of the second highest dune in Europe. Plus, it's fantastic to roll down! The dunes provided the setting for parts of David Lean's film of Lawrence of Arabia. It makes for a great day out day and is ideal for exploring the adjacent ruins of medieval Candleston Castle or hiking over the dunes to the beach – HERE.
Set on the South Wales coast, Merthyr Mawr Warren National Nature Reserve is home to the highest dune in Wales, known as the Big Dipper. The dune system here is like no other in Wales, partly due to the huge area it covers – it extends to 840 acres (the size of 340 international rugby pitches!).
Merthyr Mawr is a haven for wildlife. Sand has settled on top of the ancient limestone cliffs creating a special habitat for insects, fungi and plants. There are also grasslands, saltmarsh, beach and woods within the reserve. Flints from the Stone Age, burial mounds and pottery from the Bronze Age, hearths from the Iron Age, and Roman tiles have all been discovered here.
The dunes are one of those places to tick off your Bucket & Spade list. They are truly spectacular and worth a visit anytime. Apart from transport and your sarnies for the day, it's FREE, and we do love a freebie here.
How to get there…..
From Bridgend take the B4265 to Candleston Castle and Merthyr Mawr Warren.
At the roundabout take the third exit onto the A48.
Turn off to the left when you reach Merthyr mawr Road.
Follow this road until you reach Candleston Castle and the car park.
To learn more about the dunes, go here. SAND
BRYNGARW COUNTRY PARK
Set in over 100 acres of parkland, Bryngarw Country Park is a glorious sanctuary for both people and wildlife alike. From woodlands to wetlands, meadows to formal gardens, and a wide range of fun activities and facilities for the whole family to enjoy, there is always something worthwhile to do at Bryngarw, whatever the season.
Since opening as a country park in 1986, Bryngarw has continued to strive for excellence. Achieving Green Flag Award status, as well as Green Heritage Accreditation, the park has been recognised as being among one of the best green spaces in the UK. Demonstrating the very best standards in both environmental and cultural heritage conservation, Bryngarw is a haven for all.
So, whether you're looking to join the cycle track for a ride alongside the River Garw; take part in a pond dipping session with our Rangers; shoot down one of our slides in the children's play area or simply take a stroll through the wildflower meadow – Bryngarw Country Park truly does have something for everyone.
Bryngarw Country Park in in Brynmenyn, Bridgend. The opening times are as follows…..
1st April – 30th September : 10am – 5.30pm
1st October – 31st March : 10am – 4.30pm
Bryngarw Country Park is just five minutes from Junction 36 of the M4 motorway. Post code: CF32 8UU.
By car
Leave the M4 at Junction 36 and follow the signs for Brynmenyn. Follow the brown and white signs for Bryngarw Country Park.
By bus
Contact First Cymru Travel Line to help plan your route on 0871 200 2233. Bryngarw Country Park is 10 minutes' walk from the nearest bus stop.
By rail
Bridgend Railway Station is approximately four miles away. Tondu Railway Station is approximately one mile away. Contact National Rail Enquiries to help plan your route on 0845-784 950
For more details and to see exactly what they have to offer, go here. BRYNGARW Incidentally, no pre-booking is needed.
CARDIFF
CARDIFF CASTLE
This is more of a reminder than anything else. If you are a Cardiff residents (or work in Cardiff) you get to have unlimited free days out at Cardiff Castle. The Castle Key, as they call it, gives you free entry to the castle grounds, Norman Keep, the Firing Line exhibition, the wartime tunnels and the Interpretation Centre as many times as you like.
Apply at the Castle Ticket Office, make sure to take proof that you live or work in Cardiff (a council tax bill or a letter from the boss is fine). The key used to be free but is now £5 admin charge, worth every penny though. Trust us, the kids love a castle and they will have a brilliant time this half term.
CASTLE FACTS……………..
If you are going to the Castle make sure you download the APP from either the Apple Store or Google Play. Features include all the audio content of the audio guide, narrated by Huw Edwards, available from either a scroll down menu, a keypad or a zoomable sitemap with hotspots, images of the site relating to the information presented, essential information for planning a trip to the Castle and links to the website.
The children's version of the app is also available and is illustrated by Tim Archbold. Past visitors will recognise the characters from the exhibition area and on the information boards around site. Here's the link to the download page. APP
For more information on CARDIFF CASTLE and to see what's going on today, go here. CASTLE
NATIONAL MUSEUM
Situated central to Cardiff, the museum is a must visit if you head to the city for a day out and it's free! It's great for children and adults alike. The dinosaurs and mammals section is fantastic for the children and has a great interactive concept. The museum is crammed with treasures waiting to be discovered. From art to science, everyday objects to beautiful artefacts, you'll find it all in one incredible museum.
The whole of the first floor is dedicated to Wales' national art collections, from paintings and drawings to sculpture and ceramics. It features one of the best collections of Impressionist paintings in Britain and leading international artists of today.
Be inspired by the breath-taking art collections featuring work by Turner, Monet, Rodin, Van Gogh and leading Welsh artists such as Richard Wilson, Thomas Jones, Augustus John and Gwen John.
Take a journey through space and time in the Evolution of Wales gallery, where you can see real meteorites, moon rock, dinosaurs and woolly mammoths! The natural history galleries house animals, birds and insects from Wales and beyond, including a humpback whale skeleton and the world's largest leatherback turtle.
Visitor information & facilities:
– Admission is free
– Car park charge. Free to disabled badge holders. Car park is situated behind the Museum, off Museum Avenue.
– Restaurant, coffee shop, gift shop
– Storage lockers & buggy park
– Wheelchair accessible
– Wheelchairs and portable seating available on request
– For access information, see the website or call 0292057 3000, 0300 111 2 333
– Children under 12 years must be accompanied by an adult at all times
Opening times
Tuesday-Sunday and most Bank Holiday Mondays, 10am-5pm. Galleries close at 4.45pm.
For more information on the museum and to see what's going on now, go here. MUSEUM
ST FAGANS NATIONAL HISTORY MUSEUM
St Fagans is one of Europe's leading open-air museums and is one of Wales's most popular heritage attractions. And admission is free! The Museum stands in the grounds of St Fagans Castle and gardens, a late 16th century manor house donated to the people of Wales by the Earl of Plymouth in 1948.
There are over 50 historic buildings from all over Wales have been re-built at the Museum including a Victorian school, a medieval church and a Workmen's Institute. Take a look at the video HERE.
Visit Llys Llywelyn – a medieval prince's hall, see the Victorian school or pick up some Welsh food from 1920s Gwalia Stores. and visit the animals on Llwyn-yr-eos Farm or call in to see the craftspeople at work in the Smithy, the Clogmaker's workshop and the corn and woollen mills.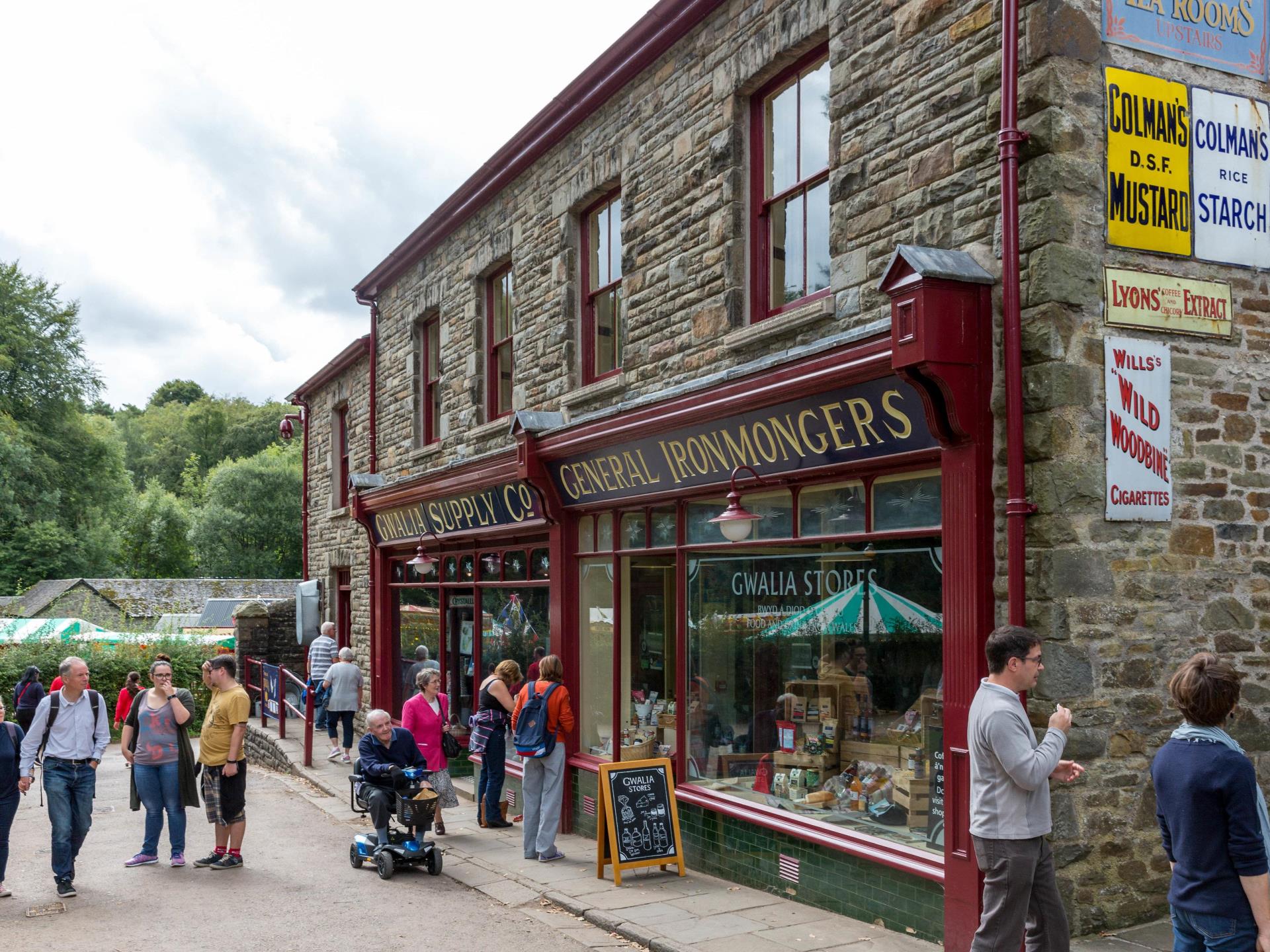 Visitor information & facilities:
– Admission is free
– Car parking £6. Free disabled parking
– Disabled toilet and Changing Places facilities
– Free wheelchair hire available on request
– Dog friendly (only assistance dogs are allowed in the historic buildings)
– Baby-changing facilities
– For conservation reasons, pushchairs and prams cannot be taken into the historic buildings
– Please allow at least 3 hours for your visit
– Play area for children
– Y Gegin restaurant, Gwalia tea room and Gweithdy café offer food and drinks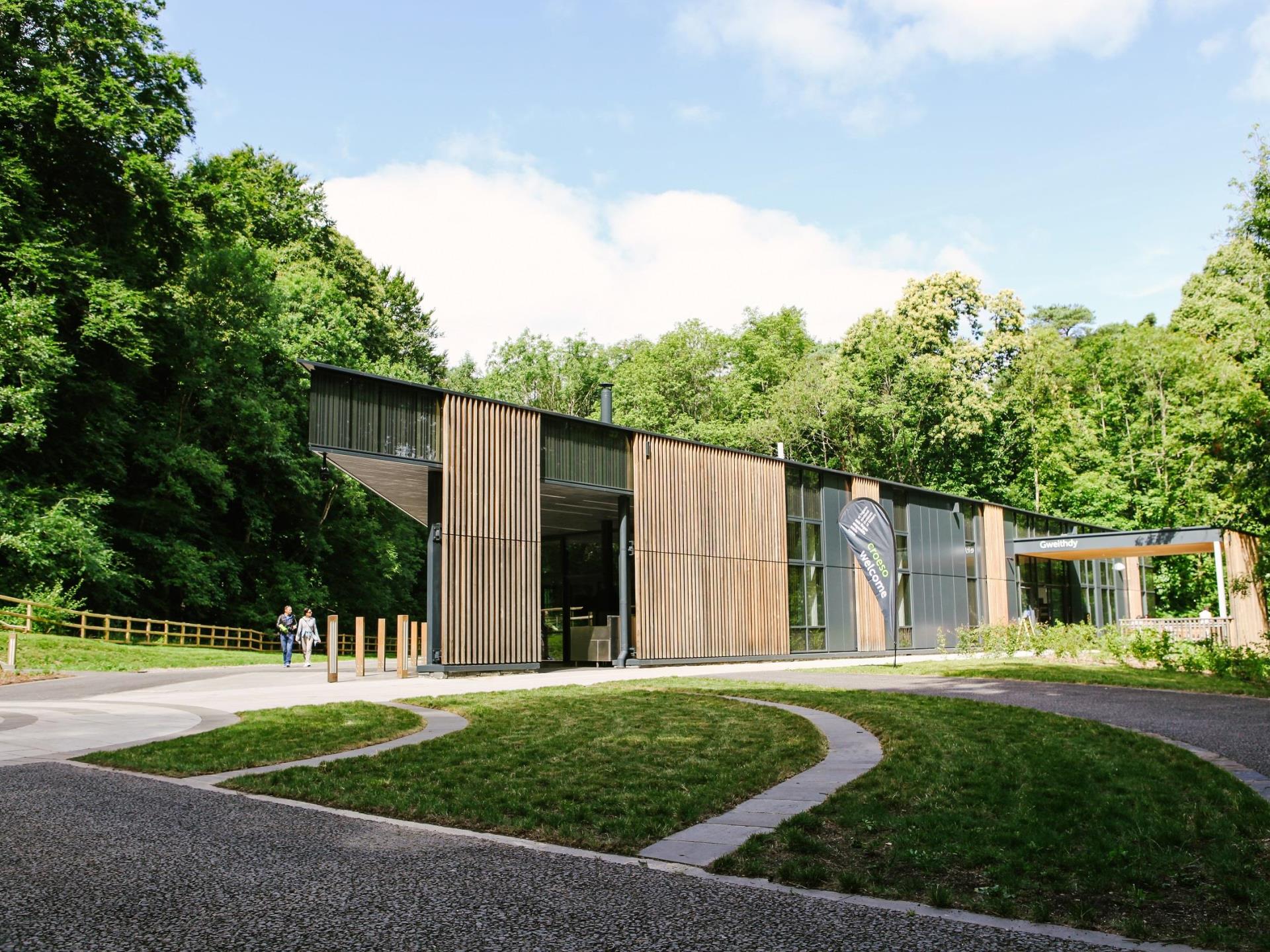 Open daily: 10am-5pm. Except Christmas Eve, Christmas Day, Boxing Day and New Year's Day. Please check with the Museum before making a special journey. For more details, go here. MUSEUM
CARDIFF BAY BARRAGE
Sometimes it's the things which are there everyday and we kind of take for granted that turn out to be the most fun for the kids. A day out at the barrage is one of those. It's exciting, a brilliant way of getting some exercise (for all of us kids) and most of all, it's cheap as chips.
Just seeing the pictures reminds us that maybe it's something we've not seen in action for a while, or maybe even never. The kids can watch as the barrage's lock system allows boats and yachts to go in and out of Cardiff Bay. Then walk along to the fantastic pirate playground or if you feel really energetic walk all the way round to Mermaid Quay. Parking at the Penarth end costs 50 pence an hour, but it is free to walk along the barrage and to play at the playground. Take some sandwiches and a drink and you've got a great day out for next to nothing
BUTE PARK
Behind Cardiff Castle just a short walk from the city's main high streets and civic centre, BUTE PARK is the green heart of the city.
Explore a superb tree collection, natural play features, an education centre, three cafes, and a wealth of horticulture and wildlife in this Green Flag site and a CADW Grade 1 listed park.
Today the land is the 'green heart' of the city and provides a habitat for wildlife, a beautiful and extensive arboretum, as well as a venue for major public events.
After interest from the general public, the park underwent restoration from 2010 to 2014. The project was supported by a £3.1 million grant from the Heritage Lottery Fund and focused on:
Conserving and restoring special historical, environmental and horticultural features.
Making the park accessible for all visitors.
Building the Education Centre.
Renovating and developing West Lodge (what we now know as Pettigrew Tea Rooms).
Cleaning and repairing the Animal Wall.
BUTE PARK is very special and worth a visit at anytime of the year. The arboretum is particularly stunning. They have lots of events going on too, so check them out here. BUTE
Bute Park is located in the heart of the City, just a short walk from the main high streets and civic centre. You can access the park just beyond Cardiff Castle. The park is open daily from 7.30am to 30 minutes before sunset.
To download a map of the park, go here. MAP
BOULDERS
If you're climbing the wall on a rainy day and just don't know what to do, how about literally 'climbing the wall' at BOULDERS in Cardiff? The world of climbing has so much to offer. Climb mountains, cliffs, or boulders, walk up a hill, scale the Himalayas, or just hang out at your local climbing centre. It all starts here!
Boulders Climbing Centre in Cardiff first opened its doors in 2008 and aimed to create a place where a friendly and inclusive climbing community could flourish. The vision is to provide every climber with the skills they need to achieve their climbing goals.
So if you've ever wondered what it's really like right up there, this is the perfect place to find out. BOULDERS
CHEPSTOW
PIERCE FIELD HOUSE
Always such an awesome walk in Chepstow, but a fabulous one to watch the seasons change. The mid-18th-century park drops off steeply to the east to the River Wye, which winds around the bottom of the wooded cliffs.
A walk was created along the top of the precipice with features and viewpoints, which became one of the most famous contemporary Picturesque walks and an essential part of the Wye Tour. Parts of the park are now on the Wye Valley Walk.
Although it's now a ruin it is still a great place to visit. It's a bit sad to see it like this, especially when you can visualise what it was once like.
PIERCEFIELD HOUSE is in Piercefield Park in Chepstow. The postcode might help you find your way. NP16 6EG
PLACES NEARBY…….
TINTERN ABBEY
The Cistercian abbey of Tintern is one of the greatest monastic ruins of Wales. It was only the second Cistercian foundation in Britain, and the first in Wales, and was founded on 9 May 1131 by Walter de Clare, lord of Chepstow. It soon prospered, thanks to endowments of land in Gwent and Gloucestershire, and buildings were added and updated in every century until its dissolution in 1536.
The Abbey was never very large and important, and its history was relatively uneventful. Its position well away from the Welsh heartland meant that, unlike Margam, Neath and LLanthony, it suffered little in the periodic Welsh uprisings of the medieval period.
We like this video as it's made by an American visitor, who most certainly appreciates what we have right on our doorstep – HERE.
Prices
Road From Cardiff M4, J23, M48, J2, A466. From London M4, J21 to M48.
Rail 7km/4mls Chepstow, Cardiff – Chepstow/Gloucester.
Bus 300mtrs/325yards, route No 69, Chepstow – Monmouth.
Bike NCN Regional Route 32 (250mtrs/276yards).
Tintern Abbey Postcode is NP16 6SE. For more details, go here. ABBEY
TINTERN VILLAGE
While you're at the Abbey make sure you visit the village of Tintern which is not only the stunning home to the world famous Cistercian abbey but an ancient industrial heritage. Sitting quietly in the Wye Valley Area of Outstanding Natural Beauty, it is a wonderful place in which to live, raise families and enjoy the spirit of community. It's a pretty special place to visit too.
Tintern welcomes the thousands of visitors who pass this way each year, seeking the renewal which comes from a short time spent in its surroundings. If you want to learn more about the village community, go here. VILLAGE
MERTHYR TYDFIL
GARWNANT VISITOR CENTRE
Explore over 400 acres of beautiful woodland. Experience the tranquil nature trails or thrilling kids' mountain bike course and enjoy fresh local produce in the restaurant.
Garwnant Visitor Centre sits in the heart of this beautiful forest and is the starting point for walking trails, mountain biking routes for junior riders and a fully accessible trail for wheelchair users and buggies.
The visitor centre has been accredited as a Quality Assured Visitor Attraction by Visit Wales. The Visit Wales Quality Marque is awarded to attractions that have been independently assessed against the national standards of the Visitor Attraction Quality Assurance Scheme.
There's also a play area, low ropes course and two puzzle trails plus a café to relax in and enjoy fresh local produce and views. There are picnic tables around the main car park and along the walking trails – some have metal frames for holding disposable barbecues.
Thanks to a special agreement with the Kennel Club of Great Britain Natural Resources Wales welcomes visitors with dogs.
Parking Charges
£2 for cars
£5 for minibuses
£10 for coaches
No charge for Blue Badge holders. Please ensure a current valid blue badge is clearly displayed in the vehicle when parking on site. There are a number of designated parking spaces for disabled users.
An annual season ticket is available for £20. (Please note: you need to bring coins with you for the pay and display machine, then take your ticket to the visitor centre to collect your yearly pass).
Garwnant Visitor Centre at Cwm Taff in Merthyr Tydfil. Their site is always a good place to visit first. GARWNANT
TRAGO MILLS
We wouldn't usually include shopping on a page like this but TRAGO MILLS is like a mini day out in itself, and it's such a part of Merthyr that it would be wrong not to include it.
Trago Merthyr Tydfil is located just off the A470 (Swansea Road) and opposite Cyfarthfa Retail Park. Inside you will find 200,000 square feet of retail therapy, with thousands of bargains. VIDEO.
Hungry shoppers can refuel between bargain hunting at The Brickworks Café & Coffee Bar, which offers a tasty selection of light snacks and hearty meals or you can simply tuck into a slice of cake with a refreshing cuppa. Alternatively, fish and chips, burgers and other fast food options are available from the take away – For Cod's Sake.
On the Piazza outside the main entrance are some small independent retailers, who offer products and food to complement what we have in store. These include Warrens Bakery (one of the oldest bakeries in the UK and the World's oldest commercial producer of Cornish Pasties); Bradleys Coffee Ltd (hot & cold drinks, cakes, toasties and panini); Take Thai (Thai food); sh2 (unisex hairdresser); Feed Me Fitt (health & fitness food)…and more.
Mike's Mobile Butchers is on site from Wednesday – Sunday.
There is also a Tourist Information Centre (TIC) that will provide information on local and wider regional attractions.
Opening Hours
Opening Times (All Stores)
Monday to Friday 9am – 8pm
Saturday 9am – 6pm
Sunday 10am – 4pm
Play-Zone@Trago: a state-of-the-art soft play area.
For more details just go here. TRAGO
NEWPORT
BELLEVUE PARK
A fantastic landscaped park in the centre of Newport: tea rooms, veranda, play parks and hoards of friendly squirrels. A real treat in the autumn as the park bursts into colour. Great for conker collecting and picnics.
The Belle Vue conservation area was designated on 12 January 1976 and is centred on the late Victorian Belle Vue Park, approximately one kilometre to the south west of Newport city centre and immediately to the south east of the Stow Park conservation area.
The register of historic parks and gardens describes the site as a 35 acre site that was given to the town in 1891 by Lord Tredegar for a public park, the construction of which would relieve unemployment. A competition for its design was won by renowned garden designer, Thomas Mawson and the park opened in 1894.
It was laid out informally with sweeping walks, grass and ornamental trees, a small valley with rock work, a stream, pools and cascades and an ornamental pool (now a herb garden). Near the western end of the park is a circle of stones known as a Gorsedd circle which was erected in 1897 for the National Eisteddfod.
Belle Vue Park is on Waterloo Road in Newport
TREDEGAR HOUSE
See what nature has to offer at Tredegar House. Tap into your senses as you rustle through the leaves and explore everything on offer.
They have so much coming up you really won't want to miss any of them…..
Children's trail
As spring begins to set in, the gardens and parkland are the perfect place to explore nature. Try your hand at bird-watching to see how many types of birds you can spot hiding in the grounds.
Explore the opulence of the Morgan family and their penchant for collecting the exotic and unusual. The gardens will be awash with yellows and oranges while the Brewhouse Tea-room will be bursting with citrus flavours.
Summer holidays
Spend your summer surrounded by the beauty of Tredegar House and Park.
Relish in the warm summer air and enjoy activities for all the family, from botanical craft workshops, to outdoor events in the sunshine, to sipping on refreshingly cold lemonade in the Brewhouse tea-rooms.
Booking usually isn't needed for these fantastic events. For details of what's going on at Tredegar, which is worth a visit anytime, go here. TREDEGAR
MEET A ROMAN SOLDIER
We're pretty certain the kids will love this one and it ticks lots of boxes. Fun for the kids and some great photos to send to Granny. Step back in time at the National Roman Legion Museum and explore life in a far-flung outpost of the mighty Roman Empire.
Wales was the furthest outpost of the Roman Empire. In AD 75, the Romans built a fortress at Caerleon that would guard the region for over 200 years.
Learn what made the Romans a formidable force and how life wouldn't be the same without them. You'll be able to see Exhibitions and Artefacts that show us how they lived, fought, worshipped and died.
Enjoy the sights, sounds and smells of the beautiful Roman Garden. At weekends and school holidays, children can step back in time in a full-sized barrack room, try on replica armour and experience the life of a Roman soldier. They pride themselves on their award winning Educational facilities and Family Fun area.

It is FREE too, so all the better. The National Roman Legion Museum is on the High Street in Newport. For more details, go here. ROMAN
It's open 10am–5pm Monday–Saturday, 12pm–3pm Sunday. Parking is either on Broadway (next to the amphitheatre), Museum Street (limited parking) or off High Street, adjacent to the Baths. Cycle stands are available at the amphitheatre.
NEWPORT SHIP
The Newport Medieval Ship is a fifteenth century merchant vessel unearthed in the heart of Newport in 2002. Work on the Riverfront arts centre was paused while excavations could take place, and the timbers have since been undergoing a lengthy conservation process so the ship can be displayed to the public.
The ship was a formidable three-masted craft measuring over 30 metres in length and capable of carrying around 200 tons of cargo. Examination of the artefacts and remains found on board suggests that the ship probably sailed the Lisbon-Bristol trade route.
Find out more about the restoration work HERE.
Friday & Saturday: – 10.30am until 4.00pm.
The NEWPORT SHIP PROJECT is on Estuary Road on the Queensway Meadows Industrial Estate. Admission is free but they gladly accept donations to help support their work. For more details, go here. SHIP
PENARTH
PENARTH PIER
Penarth pier is a gorgeous step back in time. The pier itself is free to walk to the end of and as a treat there is a great oldie-worldie sweet shop to stop off at. You can go down onto the shore for a paddle or walk to one of the parks adjacent to it.
Penarth train station is little more than a mile away, on a summer day it's the perfect walk. Travelling by motorway – You need to leave the M4 at junction 33 and follow signs. Local buses call near the pier. Car parking can be found near the Pier on the road and at nearby car parks (fees for parking is applicable).
The Penarth Pier Pavilion is a fully restored art deco building based on the coast in South Wales. The building is an iconic symbol of the local area. Over the years it has served as a ballroom, a night club, and a gymnastics centre. The Pavilion has now been redesigned as a multi-functional space which can be enjoyed by the entire community.
There was so much going on in the Pier Pavilion prior to lockdown. Exhibitions, live music and theatre, cinema screenings, and a café serving food and drink that can be enjoyed with a sea view.
Opening Hours (these may be subject to change)
Monday – Saturday: 9.00am – 5.00pm
Sunday 9.30am – 5.00pm
To see what's on in the Pavilion, go here. PAVILION
ALEXANDRA PARK
Alexandra Park is really lovely and certainly worth a visit if you're heading off to the Pier. It was actually a popular subject for postcards particularly in the early 1900s. It was Penarth's first public park, created between 1899 and 1902 from an open field overlooking Penarth seafront, and named after Alexandra the wife of King Edward VII, who had newly succeeded to the throne.
This is the main park in the town. Big and sprawling with lots of paths for walks. The War Memorial is an outstanding point, very serene. Lovely landscape with benches to rest, sculptures & flowers a few water features to relax. You can walk down to Penarth Bay from there. Wonderful for a picnic & to take friends & family for a relaxing walk
Alexandra Park is on Beach Road in Penarth.
PONTYPOOL
PONTYPOOL PARK
There's never a bad time to get out and enjoy what the countryside has to off and the park here is fantastic.
Pontypool Park is locally known as the People's Park, covering some 64 hectares with several historical features – including Italian Gardens, Ice Houses and Shell Grotto – which have been restored with a Heritage Lottery Fund grant and funding from Torfaen County Borough Council. There is also a link from the Park, through adjacent farm land to the Folly Tower, via a public footpath.
Facilities include a children's play area, rugby pitch (home to Pontypool RFC), tennis courts, pitch and putt, bowls and a dry ski slope. There are footpath links into the Brecon Beacons National Park on the most northern boundary.
There are a few things to bear in mind when you visit………
Feel free to have a picnic, play games or even hug a tree!
Dogs should be kept under control and responsible owners are welcome, but please clear up after your dog and dispose of the waste in the bins provided.
Use the litter bins – it helps to keep the Park looking good.
No cycling allowed.
No horses allowed.
No motorised vehicles allowed.
No fishing unless you have purchased the appropriate licence.
The park is just to the East of Pontypool Town Centre. To find out more, go here. PARK
PORT TALBOT
MARGAM COUNTRY PARK
Margam country Park is incredible and while a lot of what you can do will cost money, the best thing of all, a walk in the park, will cost you no more than the cost of travelling and parking. They have four walks ranging from 1.5 to 3.5 miles. The 800 acres of the Park provides a perfect backdrop for a walk in the countryside, whether half term stroll with the kids, or an adventure hike along the Coed Morgannwg Way to Afan Forest Park Country Park, our sister country park in the Afan Valley.
Take a look at their video HERE.
If you prefer to follow a self guided trail we have four way marked routes for you to follow. 'Walk packs' giving full details of the routes and what to look out for along them are available to purchase from entrance cabin and Gift Shop.
Each walk is colour coded, they all begin just up the track from the Castle Visitor Centre. Entrance to the park is free and car parking is £6, but will all of you packed in that's really good value. Below is a list of everything they offer with appropriate links to find out more.
Established Country Park, Winner of Green Flag Award and voted the Nations Favourite Park in the 'National Peoples Choice' Awards
800 acres of rolling Parkland with Deer Herd
Landscaped gardens with Arboretum
Dogs welcome on leads in Orangery Gardens and under close control in park
Visitor Centre Courtyard with Gift Shop and Charlottes Pantry Café. Please check on arrival for opening times for the Cafe and shop.
Narrow Gauge Railway (runs seasonally)
Margam Discovery Centre offers high quality environmental education to all age groups, both residentially and for day visits.
Ivy Cottage unique luxury holiday Cottage.
To keep up to date with events at Margam Park, go here. MARGAM
And while you're there you could………………..
TREETOP CHALLENGE
I guess we all remember the urge to climb trees when we were younger, those were the days. I wonder what you picture when dreaming of a weekend away in manor house? I guess not zooming down zip wires or dropping from six metre high platforms! Well, dream again because TREETOP CHALLENGE at Margam, teams historic grounds with high ropes for an adventure like no other.
Once you're up in the trees you'll have an incredible view of Margam Country Park and 1,000 acres of woodland. Look across the lake, up to the Manor House and see if you can spot any of the local residents: Margam's deer! They're the largest herd in Wales and it's quite an amazing feeling when you catch a glimpse of some as they dash across the hillside.
A high ropes adventure
One of Go Ape's tallest Tarzan swings!
Spot the famous Margam deer
Suitable for ages: Older Children (9-12) and Teenagers (13-18) and maybe Mum, Dad and the Grandparents. GO APE is Margam Country Park in Port Talbot. For More Details, go here. TREETOP CHALLENGE
POWYS
FALCONRY EXPERIENCE WALES
Sometimes you stumble upon a place and before you realise it you are hooked. Drawn in to the spectacle of what they do and in awe of the incredible work that goes on without any of us really knowing it. That pretty much describes the FALCONRY EXPERIENCE WALES.
Set in 120 acres of stunning Welsh countryside you can get really close to a variety of Birds of Prey including Owls, Falcons, Hawks, Red Kite, Bald Eagle and White Tailed Sea Eagle. You get a real insight into their world and actually handle Lakota the Bald Eagle or Moggie the White Faced Owl.
Voted Outdoor Venue of the Year, the centre has much to be proud of. They really do incredible and vital work. The FALCONRY EXPERIENCE WALES are based in Maes Dulas in Machynlleth. To find out more prior to a visit, CLICK HERE
SWANSEA
SWANSEA MUSEUM
SWANSEA MUSEUM is a real treasure house of the ordinary and the extraordinary from Swansea past and present, and is a focus for the future of the city and its people, as well as providing a real visitor experience. You are able to visit Swansea Museum at four locations including the Museum itself on Oystermouth Road, and the Tram shed in Dylan Thomas Square in the Marina.
In the main museum building they have everything from an Egyptian mummy to a Welsh Kitchen, displayed in six galleries. There are also many changing temporary exhibitions each year.
The Museum has many boats in its collections and two of these are kept floating in Swansea Marina – the lightship Helwick, a tugboat called Canning.
Lightship 91, known as 'Helwick', spent much of its life warning ships about the Helwick Sandbank in the Bristol Channel. There is no public access to Helwick but she can be seen clearly from the pontoon and dockside.
Tug boat 'Canning' was built in 1954. She is an oil-burning steam tug who worked from Swansea Docks from 1966.
She retired to the Museum in 1975. Again there is no public access to Canning but she can be seen clearly from the pontoon and dockside.
You are able to visit Swansea Museum at four locations – the Museum itself on Oystermouth Road, the Tramshed in Dylan Thomas Square in the Marina, the Museum Stores in Landore and the floating exhibits in the dock by the Tramshed. Of course, admission is FREE. For more information, go here. MUSEUM
Open Tuesday – Sunday
10.00am – 4.30pm (Last admission 4.15pm)
Closed Mondays except Bank Holiday Mondays
As for the parking situation…….
At the front of the museum we have spaces for four visitor's cars. (free)
At the back of the museum there are five spaces for cars for visitors.
This is a gated car park and is open from 9:00 till 16:15. (free)
There are four to five spaces across the road at the front of the museum with a 2 hour no return limit. (free)
At the side of the museum, just outside our back car park, there are two to three disabled spaces. (free)
The nearest car park is northwest of the museum, across the A4067 on York Street – the City Gates NCP car park. (248 spaces) (£3.00 for 2 hours)
The next closest is to the East of the museum – East Burrows Road car park. (230 spaces, although this is reduced at the moment due to ongoing construction) (£2.40 for 2 hours)
Disabled access
The main museum building benefits from flat access from rear and side with disabled parking spaces at rear, thus allowing full access to all levels and galleries via the lift.
MUMBLES PIER
The Mumbles Pier has been part of Swansea since 1898, a family run business the Pier is one of very few privately owned Piers left in the UK. Once a station for the world famous Mumbles Railway, it has seen many decades of changes, a gateway to the Mumbles Lighthouse and home of the Mumbles RNLI station the site is steeped in a rich history and continues to be a seaside tourist attraction for families across the UK.
On your visit take in the spectacular panoramic views of across the Bay from the Beach Hut Café where you can enjoy a number of seaside classics as well as an array of hand rolled pizza's, fresh baguettes and let's not forgot a classic Fish and Chips.
The kids and big kids alike will love the Amusements Arcade with over 100 machines you can race Mum and Dad on the Mario Carts, compete on the air hockey or battle for tickets on the 2p Pushers. Afterwards enjoy a family game of bowling in our miniature bowling alley the perfect rainy day excursion!
Don't forget to visit the little sandy beach, south facing it enjoys the sun throughout the day and has some of the best rock pools on the Gower for little ones to explore. With spectacular views to the Lighthouse and the North Coast of Devon (on a good day), there is no better place to sit and watch the waves.
The Pier is also the home of the RNLI. The RNLI have been part of Mumbles Pier for over 100 years and their new boat house at the end of the pier features the magnificent 25 Knot Tamar Class Lifeboat. The boat house is available to visit all year round and if you're lucky you may catch the lifeboat on a launch, this spectacular piece of machinery really is a must see.
The opening times are as follows………..
10am – 10pm Friday – Sunday
10am – 8pm Monday – Thursday
Last Game of Bowling 15 minutes before close.
9am – 7pm Sunday to Thursday
The Pier and Fishing Platforms
9am – till dusk Daily Weather Permitting
(For more information on the Mumbles Pier Project click here)
There really is so much to see and do at the pier and actually, we just enjoy the walk. For more details, go here. PIER
MOVIES
BEACHES
TO DO AT HOME
If you want to stay home during the holidays and want to keep the kids off the tablets, phones or TV then here's a few (old-school) ideas which we guarantee will entertain them and make more memories than watching them stare at a screen all day long.
GET BAKING
With the Bake Off series finished (adults & kids) there really isn't a better time to get into the kitchen with the children. Baking is a great way to keep them happy and entertained on a rainy half term. As far as killing time goes, it's brilliant for that too.
Involve them in the whole process. Choosing the recipe. Shopping for ingredients. Preparing the kitchen and then the actual baking itself. It's a fantastic way to kill time too. Choose recipes that include lots of time for decorating, as kids find this to be the most fun part. Don't be afraid of getting messy, kids love to help but might be a bit messy in the process.
ROCKY ROAD
INGREDIENTS
100g butter, roughly chopped
300g dark chocolate, broken into squares
3 tbsp golden syrup
140g rich tea biscuits, roughly crushed
12 pink marshmallows, quartered using scissors
2 x 55g of Maltesers (my favourite), Milky Way or Crunchie
METHOD
Gently melt the butter, chocolate and syrup in a large pan over a low heat, stirring frequently until smooth, then cool for about 15mins.
Stir the crushed biscuits and sweets into the pan until well mixed, pour into a 17cm/6 ½ inch square tin lined with non-stick baking paper and spread the mixture to roughly level it.
Chill until hard and then take out of tin and remove paper. Cut into squares. Store in an air-tight container.
CUP CAKES
INGREDIENTS
125g plain flour
250g Carnation Condensed Milk
1 egg
½ tsp vanilla extract
85g buttery spread
1½ tsp baking powder
For the icing
200g icing sugar
55g buttery spread
Few drops vanilla extract
1-2 tbsp Carnation Condensed Milk
Sugar sprinkles or cake decorations
METHOD
Preheat oven to 180°C, (160°C for fan ovens), Gas Mark 4.
Beat flour, condensed milk, egg, vanilla, buttery spread and baking powder until pale and fluffy.
Spoon mixture into 12 muffin cases. Bake for 15-18 minutes until springy and golden. Allow to cool.
Beat icing sugar, buttery spread and vanilla with enough condensed milk to make a smooth creamy icing. Spread onto cakes and top with sprinkles and decorations.
LIGHTER COOKIES
INGREDIENTS
80g rolled oats (not quick-cooking)
160g wholemeal flour
1/4 teaspoon bicarbonate of soda
1/8 teaspoon salt
4 tablespoons unsalted butter, softened
135g light-brown sugar
3 tablespoons agave nectar
1 large egg, room temperature
2 teaspoons pure vanilla extract
115g milk chocolate, chopped
METHOD
Preheat the oven to 175°C. Combine the oats, flour, baking soda and salt in a food processor and pulse until the oats are finely ground. Set aside.
In the bowl of an electric mixer, cream the butter, sugar and agave nectar until light and fluffy. Add the egg and vanilla and mix until smooth and glossy. Reduce mixer speed to the lowest setting and gradually add the flour mixture until just incorporated; stir in the chocolate.
Drop level tablespoons of the dough onto silicone mat lined baking sheets, 2 inches apart (12 cookies per sheet). Transfer the sheets to the refrigerator and chill the cookies until solid, about 30 minutes. Bake until lightly golden around edges, about 12 to 14 minutes, rotating the pans halfway through. Remove the baking sheets from the oven and let cool on the sheets for 1 minute; transfer to a wire rack to cool completely.
Be aware, these cookies like to spread. If you are bothered by them touching, bake on 3 trays.
OPEN UP THE OLD-SCHOOL BOARD GAMES
There really isn't anything better than watching the kids learn a new, or get re-aquainted with an old favourite board game. I don't know what it is but the effect is far better than watching some character drive aimlessly around a track on some console game. Now don't get us wrong, we play the kart games as much as the next person, but once the board game is out, the real fun begins.
READ TOGETHER
The simplest of things can often be the best. I used to love settling down with a good book, having the kids squash up on the sofa and read away with my terrible voices and corny impressions. You know what? They hung on my every word and they will with you.
Encourage your children to read along if they're old enough. Make a hot chocolate and snuggle together on the sofa and get stuck into a classic.
BUILD A DEN
It's amazing what you can do with a few bed sheets, towels, cushions, chairs and a great imagination. This is the perfect way for the kids to get creative. Then when you've got it all put together you can get inside, eat what you've baked. Play one of the board games. Read your book to together. Or if they really insist, grab the tablet and watch a bit of TV.
For more ideas go here……