Ballet may have been around since the 15th century but the way it's presented can still surprise us. More than any other form of dance, ballet has a vocabulary all of its own. It can say things to the audience without uttering one single word.
Now, the genius creative team behind the hit TV Series Peaky Blinders, and Britain's oldest ballet company, Rambert, have joined forces. The stage of the Wales Millennium Centre brings a new dimension to the Thomas Shelby story, in a new dance production of the gritty TV drama.
Watch the trailer below and you'll be heading straight to the bottom of this feature to book your tickets. It looks incredible…..
You may have seen their incredible performance at the closing ceremony at the Commonwealth Games last year, if you did, you are no doubt excited for their visit to the capital next week.
Written and adapted for the stage by Peaky Blinders' creator Steven Knight, PEAKY BLINDERS: THE REDEMPTION OF THOMAS SHELBY, is a dance theatre show directed and choreographed by Rambert's Artistic Director Benoit Swan Pouffer.
Peaky Blinders has always had music and movement at its heart, and now the beating heart of the show will be transferred to the stage

STEVEN KNIGHT; CREATOR, WRITER AND EXECUTIVE PRODUCER OF THE MULTI-AWARD-WINNING BBC DRAMA PEAKY BLINDERS
It's actually Rambert's first collaboration of this kind and through dance theatre picks up the story of the Peaky Blinders at the end of World War One, following Tommy Shelby and Grace Burgess through their passionate love affair. While Tommy is building his empire, Grace is operating as an undercover agent for Special Branch on a mission to get close to the heart of Tommy's gang. As the story unfolds, many hearts are broken.
Steven Knight, who created Peaky Blinders said…..
"Peaky Blinders has always had music and movement at its heart and now the beating heart of the show will be transferred to the stage, an interpretation of Tommy's story performed by Rambert, one of the leading dance companies in the world.
This is dance for people who don't usually watch dance and what I've written has been transformed into something startling by consummate dancers and choreographers. If the concept of a Peaky Blinders dance seems strange, reserve judgement and reserve a ticket."
You can watch an interview with Steven HERE.
Steven admitted that he was one of those people who didn't think he liked dance, but actually does. We suspect this production will bring a whole new, and a large 'first time' audience into the world of dance.
Rambert's Artistic Director Benoit Swan Pouffer recognises the show is a massive challenge for the company……
"Peaky Blinders: The Redemption of Thomas Shelby is something on a scale we've never done before, and I couldn't be more ready for the challenge – it's such an exciting opportunity as a choreographer to tell these stories and recreate these characters through dance.
It is also a great collaborative opportunity to have been working closely with Steven Knight on this original production. What you're going to get as a result will be an inspiring and uplifting dance show, but so much more than a dance show.
"There is of course a strong narrative, that of Tommy and the Peaky Blinders so it is dance, and it is also theatre.
"And with such iconic music from a live-onstage band, it is more again. I can't wait to bring these hugely popular characters on tour to audiences around the country."
'Peaky Blinders: The Redemption of Thomas Shelby' goes back to where it all began. Opening up in the trenches of World War I, the dramatic show gets into the nitty gritty of the violent beginnings that created the iconic Shelby family.
Benoit added…..
"The script that Steven wrote gave me the opportunity to dive into the work, into those characters, this world and through a prequel, gave me an understanding of why they are and who they are."
"In dance, you don't have to speak my language to understand how I feel. If I move my body, or speak very loudly, body language can say something, but your behaviour says something else. And that's very revealing."
Ballet Rambert, now simply called Rambert, are based in London's South Bank. For those of us who remember their time on Chiswick High Street, were saddened to see the historic building closed down and collecting dust. Fortunately the site has now been transformed into a shiny new local cinema complex.
Rambert gave their first performance in 1926, which is also the era when the TV series is set.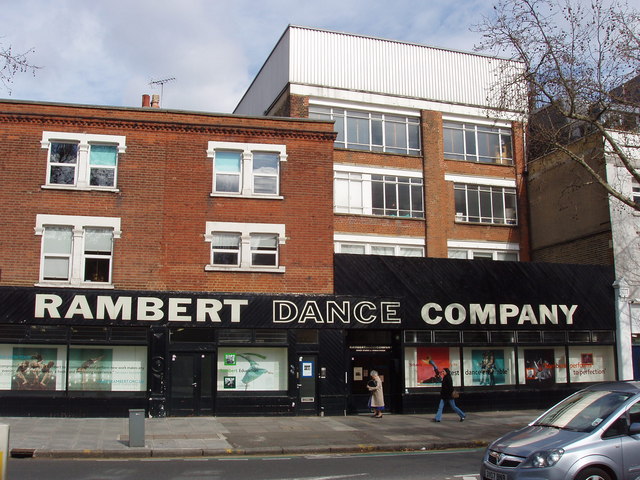 The show will feature the 20 permanent Rambert dance company, with dazzling, athletic dance and stunning dramatisation with an iconic eclectic Peaky soundtrack from a live on-stage band.
Helen Shute, CEO and executive producer of Rambert said recently…….
"Rambert has always been committed to making dance that resonates with audiences across the country and we're incredibly honoured to be trusted by Steven Knight with his nationally beloved Peaky Blinders.
We look forward to welcoming a new generation of audiences to theatres with a story that speaks to so many people."
The show is a Rambert production in association with Birmingham Hippodrome – Co-produced with The Lowry
Inspired by the television series Peaky Blinders, created by Steven Knight and owned and produced by Caryn Mandabach Productions
Peaky Blinders TM © Caryn Mandabach Productions 2022. Licensed by Caryn Mandabach Productions
RAMBERT DANCE IN PEAKY BLINDERS: THE REDEMPTION OF THOMAS SHELBY gets to the Wales Millennium Centre from this evening 21st to Saturday 25th March. For more details, and tickets, just go HERE.