Are you searching for the best Halloween events. Maybe looking to find the most spooktacular local fun and things to do in South Wales.
Sadly, it's still not like the old days, pre-pandemic, but it's nice to see so many events creeping back into the calendar.

Here's the SOUTH WALES LIFE guide to all that is spooky near you. If you want ideas on things to do at home, we have those coming very soon too. This guide will be expanding over the next few weeks so bookmark it and come back regularly for the latest spooky happenings.
ABERGAVENNY
SKIRRID MOUNTAIN INN GHOST HUNT
The oldest known reference to one of the Most Haunted Pubs in Wales, which nestles within the shadow of the Skirrid Mountain, is in 1110 when John Crowther was sentenced to death for sheep stealing and was hanged from a beam of the inn. The Beam is there to this very day.
Over the next eight hundred years 182 felons would meet a similar fate, dangling by the neck over the buildings stairwell at the Inn.
An unusual style of customer relations you may think, until you realise that, as well as serving up frothing tankards to thirsty travellers, the premises also doubled as a courthouse. Until, in the mid 19th century, it pulled out of the execution business altogether and has since dedicated itself to the sustenance of the living.
Needless to say, with such a sinister pedigree, The Skirrid Mountain Inn can offer many a ghostly tale to chill the blood. The spirits of those executed here, are said to make their presences felt in a rather direct and disturbing way.
Many Locals & Guests at the Inn have felt the overwhelming sensation, of an invisible noose being slipped around their necks and have been alarmed to feel it getting tighter & tighter. Although, they always manage to break free from the strange grip, they bear the distinct impression of the marks of the rope for sometime afterwards. Another ghost to haunt the old and, in parts, spooky property is that of woman who, although never seen, is both felt and heard by staff as she rustles invisibly past them, her progress marked by a distinct chill in the air. This lady is suppose to be an Victorian Landlady called fanny price. you can still visit her grave in the local graveyard.
Haunting Nights looks forward to welcoming you to this very haunted location. This Event come with a 2 Course supper included (Fish&Chips) or Home Made Streak & Ale Pie and Vegetarian option available on request. Please contact the team at the time of your booking.
If you are brave enough to stay at the location overnight contact the team for more information. Tickets for the evening, on 23rd October are £53.42 – they do have dates throughout the year as well. To Book yours, go HERE.
ABERYSTWYTH
TERROR MOUNTAIN
We think it's fair to say this is Wales' BIGGEST Halloween event and it's back this year to scare the bejeebers out of us once again. They tell us, it's bigger, better and scarier than ever. What are we talking about? TERROR MOUNTAIN. Set in a creepy Victorian silver mine just outside Aberystwyth (the Silver Mountain Experience), it boasts 5 LIVE ACTION HORROR ATTRACTIONS filled with a whole host of nightmare inducing creatures. Whether bringing your family, friends or colleagues, they guarantee it will be a terrifyingly fun night out! If you've got NO BODY to go with, they may let you stay.
They've got two new attractions this year –
HAUNTED LIVE – Join them for the latest instalment of HAUNTED: LIVE, where popular vlogger 'Haunted4Lyfe' is exploring one of the buildings in our the Victorian mine. You don't have to be a believer to feel spooked, and you never know, you might just find something that goes 'bump' in the night!
THE COVEN – As the sun sets, Witches gather in the darkness of the forest. They practice the dark art of Necromancy and Diablerie. To feed their power, they must provide 'the dark one' a living sacrifice to consume once a year. Legend states that this sacrifice has taken place every year since 1655, and this year is no different. Are you a believer in legends?
If you're still not convinced why not turn the lights out, turn up the volume, set your device to full screen and watch this video. Go on, we dare you TERROR
The times you can visit are……..
As usual with these things you get the best deals if you book in advance and of course, for a lot of us, it may be a bit of a journey, so check they have space before you leave.
TERROR MOUNTAIN is part of the Silver Mountain Experience at Ponterwyd just outside Aberystwyth. For more details and get tickets go here MOUNTAIN
BARRY
HALLOWEEN HAUNTED NIGHT GARDENS
Sir John has died and his castle has gone to ruins. Come and walk his haunted gardens and see if you are brave enough to survive the ghostly goings on. A Halloween spooky feeling boosted by an impressive night time lights show.
5pm to 9.30 pm 'THE NIGHT TIME SPOOK FEST' will gradually become more fearful. The ghosts come out and the fear increases!
Bring your children at your own discretion. Not so suitable for tiny children but a whole lot scarier for most.
The event is in Fonmon Castle in the Vale of Glamorgan (Barry) from the 22nd to 31st of October. To book tickets which are £14.50 with concessions in place, just go HERE.
PUMPKIN FEST AT PORTHKERRY COUNTRY PARK
A fun free festive weekend for all the family at Porthkerry Country Park, Barry during October Half Term (30th and 31st October).
Take on the 9-hole crazy pumpkin golf course, enter your pumpkin lantern into our carving competition and help build a magical glowing pumpkin gallery at the Forest Lodge. Also enjoy face-painting and pumpkin games.
CRAZY PUMPKIN GOLF
How do you take part?
The free 9-hole Crazy Pumpkin Golf Course is a non-ticketed activity. Simply turn-up-and-play anytime between 10am and 4pm on both Saturday 30th October and Sunday 31st October.
To play a round, pop to the Beach Academy welcome desk located near the cafe, lodge and playground area of Porthkerry Park. You may need to wait your turn as spaces on the course are strictly limited. All balls and putters will be provided for you.
Fancy dress highly encouraged!
PUMPKIN LANTERN MAKING COMPETITION
How do you take part?
The aim is to create a magical glowing pumpkin garden gallery at the Forest Lodge. In order to do this we need you to make pumpkin lanterns! There are 2 ways you can take part.
1. Make a pumpkin lantern at home.
2. Join a lantern making workshop at the park.
1. Making a pumpkin lantern at home.
You can carve and make as many pumpkin lanterns as you like to enter into our competition. More the better! Simply bring your completed lanterns (with light if possible) to the Forest Lodge at Porthkerry Country Park to be added to the outdoor gallery. You can drop off your lanterns to staff at the Forest lodge on the following days and times:
Saturday 30th October: between 11am and 7pm
Sunday 31st October: between 11am and 4pm
All the lanterns will be lit up and displayed on both evenings between 5pm and 7pm and the winners announced at 7:30pm on Sunday 31st October at the Forest Lodge.
2. Join a lantern making pumpkin at the park.
The Forest lodge at Porthkerry Country Park will be opened as a workshop for you to bring along your own fresh pumpkins to carve into pumpkin lanterns using our tool stations. The workshop will be staffed by Beach Academy to help you. Children must be accompanied by an adult at all times. Spaces are strictly limited at the Forest Lodge so please be patient. We will not have pumpkins there for you to use, please bring your own. The Forest Lodge workshops will be open from 10:30am to 4:30pm on both Saturday 30th and Sunday 31st October.
Once you have completed your pumpkin lantern you can add it to our outdoor garden gallery. All the lanterns will be lit up and displayed on both evenings between 5pm and 7pm and the winners announced at 7:30pm on Sunday 31st October at the Forest Lodge.
There will be pumpkin games and face painting available to take part in and the cafe will be open serving tasty halloween treats. Why not also bring a torch to explore the shadowy woodland trails at night if you dare!!! And don't forget, all the lanterns will be lit up and displayed on both evenings between 5pm and 7pm and the winners announced at 7:30pm on Sunday 31st October at the Forest Lodge.
Fancy dress highly encouraged to add to the atmosphere.
Best of all the Activities are completely FREE – you just need to pay at the cafe for food and drinks.
Check out BEACH ACADEMY WALES for all the details and sign up for the lantern workshops and competition.
CARDIFF
FESTIVAL OF THE DEAD
Halloween is back and this year it's going to be bigger and better than ever as Festival of The Dead rolls into town on the 22nd of October. What can you expect? Late-night partying from 9pm-3am to drum and bass, electro, rock and metal in the VSA Warehouse Ltd on Penarth Road.
The massive hall will be decked out with crazy and immersive decor, including huge skeleton puppets on the stage and in the crowds, plus carnival processions, live percussion, stunning circus performances, fire shows and more.
World-class fire & aerialist performers – The Fuel Girls
Huge fire shows
Breathtaking circus performers
Shredding guitar solos and live percussion
Giant skeleton puppets on stage and in the crowd
Carnival processions through the audience
Immersive decor
3000 guests in impressive fancy dress (go big or go home)
FESTIVAL OF THE DEAD is at VSA Warehouse on Penarth Road in Cardiff on Friday 22nd October from 9pm until all Zombies are crashed out (very later). Tickets range from £29.99 to £46.20. More details and tickets are available from HERE.
We also have a special festure on the event which you can see here – FESTIVAL.
CLUMSY CABARET PRESENTS: TRICK OR TREAT BURLESQUE & CABARET NIGHT
Tiny Rebel is hosting an evening of Halloween-themed cabaret and burlesque. Think spooky outfits, saucy strutting and terrifying teasing.
Clumsy Cabaret focuses on showcasing performers that have disabilities, neurodiversity or are underrepresented in the industry. Your host Kit Hulu will lead the evening, with fabulous acts from the likes of Violent May, Ruby Derriere and Ave Duvet, among many others
CLUMSY CABARET gets to Tiny Rebel in Cardiff On Saturday 30th of October from 7.30pm till midnight and it's £8 per ticket. For more details, go HERE.
CASTELL COCH GHOST HUNT EVENTS
No date in the diary as yet, but we reckon it could be soon and these things always sell out fast.

Haunted Evenings will have exclusive access to this fantastic 18th Century Cardiff Castle for the night and are looking for brave guests to join us for the evening to investigate its many rooms, including its own dungeon and eerie courtyard. Many visitors have experienced strange goings on in the Great Hall and Lady's bedroom, is this the presence of the alledged Grey Lady? Or are the spirits that are reported here from an era before the current Castle was built?. Dare to join the team for an intense overnight investigation at one of Wales finest paranormal hotspots?!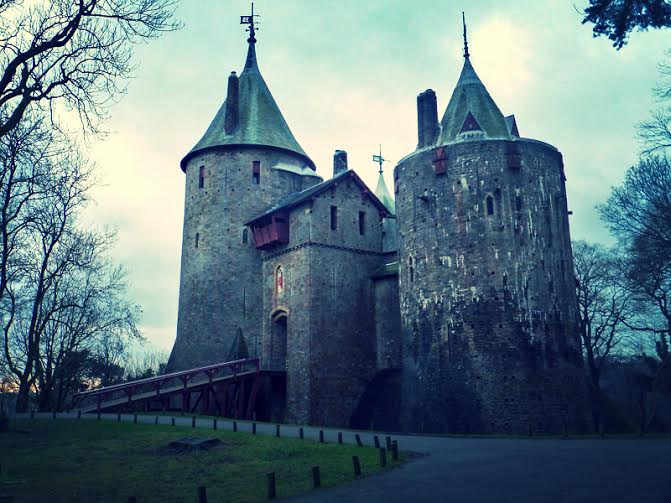 History of Castell Coch
Delve into the history of Castell Coch and it becomes very clear as to why this location is a ghost hunters dream. The land on which this majestic Red Castle sits has been used since as early as the 9th Century as a form of defence by the Normans.
The earth motte remains of the Norman fortification were used as the foundations for a stone castle which was constructed throughout the mid 11th Century and is believed to have been used until the early 1300's before its demise.
The ruins remained dormant until 1848 when the new owner of the land, the 3rd Marquess of Bute, plotted a lavish plan to build an occasional retreat from his already extravagant Cardiff Castle. Architect William Burgess was employed to create the masterpiece we see today – Castell Coch.
Despite its opulent decor and rich furnishings, Castell Coch was rarely used and in 1950, his grandson who inherited the Castle, gave control of the estate over to the Welsh Heritage Agency.
What's Included on this event? | Ghost Hunts Castell Coch
Access to available selected areas of Castle Coch which may include the dungeons, castle rooms and courtyard
Orientation walk around before the fun begins!
Jam packed night of ghost hunting in all areas listed using different techniques (see "What's Included" tab below for full details)
Full use of all the latest paranormal equipment
Lock down experiments for the brave!
Complimentary Tea, Coffee, Hot Chocolate and soft drinks
Complimentary light snacks
They usually run from 8pm to around 2am. Keep an eye out on their site for dates, and we'll post them as soon as we find out. HERE.
RUMMER TAVERN
No event as such here, but if you're out for a drink in the city, then this is a great place to go at Halloween.
This is a chance to visit the oldest pub in Cardiff, directly opposite the Castle. THE RUMMER TAVERN dates back to the early 18th century, making it well over 300 years old. Let's be honest, that gives it the right to be classed as a spooky place to visit on Halloween and not only for the spirits (sorry).

The façade gives the building a Tudor appearance, its long narrow shape indicates it was built on a medieval burgage plot. There are many reports of ghostly presences, most often in the cellar and toilets, the most known is that of a jealous sailor who died in the building soon after finding his wife in bed with another man……. Was it murder, suicide or a broken heart that killed him? Perhaps this is your chance to find out?
The RUMMER TAVERN is on Duke Street in Cardiff. You can check out their Facebook page HERE.
CARDIFF CASTLE HALLOWEEN MOVIES
We are devilishly delighted that Underground Cinema is returning to Cardiff Castle this Halloween with a frightfully fantastic line-up of your favourite freaky films.
Join in the Castle's atmospheric 15th century Undercroft for some monstrously good family movies, curated by Darkened Rooms.
They did this a few years ago (pre-pandemic) and they were a monster success. They're back again, but sure to sell out fast. Click on the link to take you to your chosen movie.
Tickets:
Adults £8.25
Children £5.25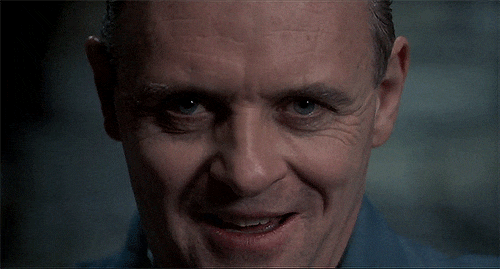 FERNDALE
HALLOWEEN FAMILY PARTY
This will be fantastic family fun for all ages £5 per child, Bring your own pumpkin to decorate and enter into the competition.
They also have a costume Competition, so get your best spooky outfit ready. Toasting marshmallows, glow in the dark dancing, Halloween crafts, Lots of fun to be had.
The FAMILY HALLOWEEN PARTY is on Monday 25th October from 5 to 7pm at Ferndale Hwb on North Road in Ferndale. Tickets are £5.98 each and you can get yours HERE.
LLANELLI
PEMBREY COUNTRY PARK
They have plenty of Halloween events at Pembrey, however, some are already sold out.
We thought the best way to show you is to put the posters here for you to see, with links to each even below.
It may be worth checking the Pembrey site for any returns but I think these are so popular, they'll remain sold out.
HALLOWEEN PARTY
On Friday 29th October, all the little boys and ghouls can go along to the first Halloween Party at Llwyn Country House.
Tickets cost £5 and include hot dogs for the kids, and a fab spooky disco with lots of dancing and fun games with the amazing DJ Popcorn!
ADULTS DO NOT NEED TICKETS. Only purchase tickets for children aged 3+
There will be normal food available for adults (BBQ weather dependant)to order if they fancy anything!
Starts at 6pm and finishes at 9pm, make us your last stop after tick or treat!
Dress up in your spooookiest costumes and get ready for a fab party!
The HALLOWEEN PARTY gets to Llwyn Country House in Llwynhendu in Llanelli. It starts at 6pm and goes on till 9pm on Friday 29th October. Tickets £5 plus a booking fee, and you can get them HERE.
LLANTWIT MAJOR
MOVIES AT ST DONATS CASTLE
For a fangtastic day at the movies, come along to the eerie St Donat's medieval Castle in Llantwit Major.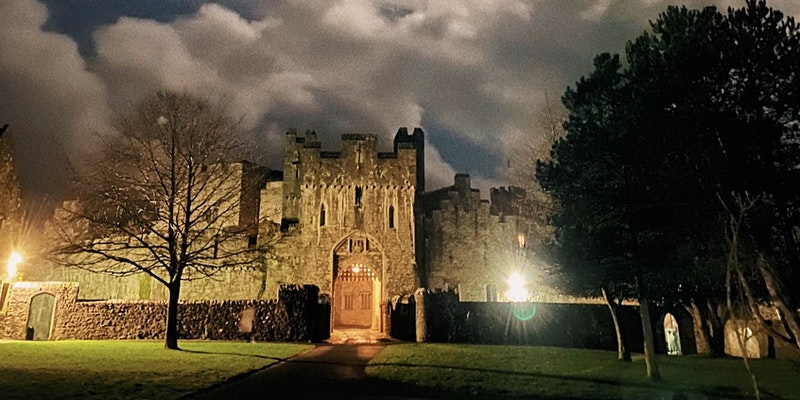 Screening movies throughout the day in the Bradenstoke Hall, the dimmed glowing lights and vaulted wooden ceilings are the perfect setting to get your hair raising this Halloween.
Dress for the occasion in your spookiest Halloween costumes, or come as you are if you are scary looking enough!
An all-family favourite, SCOOB! is the perfect film to enjoy with your little terrors being screened at 2pm.
Scooby and the gang face their most challenging mystery ever: a plot to unleash the ghost dog Cerberus upon the world. As they race to stop this dogpocalypse, the gang discovers that Scooby has an epic destiny greater than anyone imagined.
The movies at St Donats Castle are on Saturday 30th October SCOOB starts at 2pm, tickets cost between £7.50 to £12 and you can get them HERE.
A Halloween classic, HOCUS POCUS is a treat to be enjoyed with friends and family.
After moving to Salem, Mass., teenager Max Dennison (Omri Katz) explores an abandoned house with his sister Dani (Thora Birch) and their new friend, Allison (Vinessa Shaw). After dismissing a story Allison tells as superstitious, Max accidentally frees a coven of evil witches (Bette Midler, Sarah Jessica Parker, Kathy Najimy) who used to live in the house. Now, with the help of a magical cat, the kids must steal the witches' book of spells to stop them from becoming immortal.
HOCUS POCUS start at 5pm, tickets prices are the same as Scoob, and you can get them here HOCUS.
The final movie is an absolute classic.
As darkness falls and the vampires come out to play, so does the screening of THE LOST BOYS – a cult classic to chill to for the evening.
Teenage brothers Michael (Jason Patric) and Sam (Corey Haim) move with their mother (Dianne Wiest) to a small town in northern California. While the younger Sam meets a pair of kindred spirits in geeky comic-book nerds Edward (Corey Feldman) and Alan (Jamison Newlander), the angst-ridden Michael soon falls for Star (Jami Gertz) – who turns out to be in thrall to David (Kiefer Sutherland), leader of a local gang of vampires. Sam and his new friends must save Michael and Star from the undead.
THE LOST BOYS starts at 8pm, with tickets at the same price. You can get the HERE.
MONMOUTHSHIRE
RAGLAN CASTLE HALLOWEEN TRAIL
This is the perfect setting for a spooky halloween trail.
Join the Spooky trail and receive a sweet Halloween treat! It's at Raglan Castle on Saturday 30th and Sunday 31st October between 11am and 3pm. For more details, take a look HERE.
NEATH
THE ADDAMS FAMILY: A MUSICAL COMEDY
THE ADDAMS FAMILY, a comical feast that embraces the wackiness in every family, features an original story and it's every father's nightmare: Wednesday Addams, the ultimate princess of darkness, has grown up and fallen in love with a sweet, smart young man from a respectable family– a man her parents have never met.
And if that wasn't upsetting enough, Wednesday confides in her father and begs him not to tell her mother. Now, Gomez Addams must do something he's never done before– keep a secret from his beloved wife, Morticia.
Everything will change for the whole family on the fateful night they host a dinner for Wednesday's "normal" boyfriend and his parents.
Join this super talented cast as they bring theatre back to The Stage Y Llwyfan this halloween! A show for the whole family, it's not one you'll want to miss!
THE ADDAMS FAMILY: A MUSICAL COMEDY by Stage 8 Productions is on from Tuesday 26th to Saturday 30th October at 7pm, with a 2pm matinee on the Saturday. It's at The Stage Y Llwyfan Limited, 16a New Street in Neath. Tickets are £14.06 and you can get them HERE.
NEWPORT
PUMPKIN CARVING WORKSHOPS – TREDEGAR HOUSE
They have PUMPKIN CARVING going on at Tredegar House.
Spark your creativity by personalising your pumpkin – will it be smiley, spooky or silly? The choice is yours! We'll provide everything you need, so just turn up on the day with your artistic thinking hat on, ready to let your imagination run wild.
This activity is run on a first come, first served basis.
It's a turn up and do it thing. Obviously there will be the usual charges at the house itself.
The cost is £4 per person. Normal admission fees apply. The workshop is on between 29th to 31st October from 11am and 3pm.
For more details go here CARVING
KIDS SPOOKTACULAR PARTY
Nice and straight forward this one. They're having a FREE kids Halloween Part at Malpas Cricket Club with games, dancing, food, costume parade and best dressed competition, so raid your spooky wardrobe.
It's on the 26th October between 3.30pm and 6pm at Malpas Cricket Club on Bettws Lane in Newport. Everyone welcome. You just need to register your children here. SPOOKTACULAR!
PEMBREY
SCREENING OF HOCUS POCUS – PEMBREY COUNTRY PARK
Join Pembrey for this Halloween Cinema showing of Hocus Pocus.
A socially distanced, covid safe outdoor cinema screening of HOCUS POCUS where they have 2 screenings on this day……
An early screening where timings are
Event open 5pm
Film starts 6pm
Film Ends 7:30pm
Then a LATE screening where timings are
Event opens 8pm
Film starts 9pm
Film ends 10:30pm
There will also be catering unit onsite that will serve the hot drinks, you can of course bring your own snacks!
Limited tickets available so make sure to book yours today. Tickets are £34 for a family ticket (2 adults, 2 kids) £14 for an adult – £9 per child – £4 deposit will be required – the rest is due on the door should the event go ahead.
They do this because Halloween is a dodgy time with the weather, should there be any sign of high winds or heavy rain, the event will be cancelled and a full refund given.
The screening is on Saturday 23rd October at Pembrey Country Park.
You can reserve yours HERE.
PENARTH
HALLOWEEN FESTIVAL AT COSMESTON COUNTRY PARK
New for Halloween 2021 Cosmeston Country Park will come to life after dark! This October half term, you and your family can enjoy the Park in a new light.

Thousands of lights will illuminate the Medieval Village, with special effects and spooky experiences to test your nerve, at this scary time of year!
The festival is suitable for all ages and will feature – Ghost Stories, Special Effects and Scary Installations, Pumpkin Carving and a guided trail by professional Halloween performers.
Ivar the village fool will introduce you to the Butcher, the Baker and even the Coffin Maker, who will guide you through an illuminated trail of the traditional buildings and fields around the village, will you dare to visit!

The festival will also host a children's fairground and food and drink stalls.
Tickets are £12 per person
Tickets are required for each person from the age of 3
Under 3 go free with their accompanying fee paying adult
Children under 16 must be accompanied by a responsible fee paying adult
The festival will be open on the following dates:
Saturday 23rd October
Sunday 24th October
Closed Monday and Tuesday
Wednesday 27th October to Sunday 31st October
The HALLOWEEN FESTIVAL is at Cosmeston Country Park, Lavernock Road in Penarth. To find out more, and get yourself tickets, go HERE.
PONTYPOOL
BLAENAVON IRONWORKS HALLOWEEN
Head along to the Ironworks for a spooky trail, and storytelling about Welsh myths and legends!
Listen to spooky Welsh legends, tales, and ghost stories. And throughout the week there will be a free Halloween trail for children in our spookily themed cottages, with a chocolate prize.
Opening Times
| Day | Times |
| --- | --- |
| Mon 25 Oct 2021 | 11:00 – 16:00 |
| Tue 26 Oct 2021 | 11:00 – 16:00 |
| Wed 27 Oct 2021 | 11:00 – 16:00 |
| Thu 28 Oct 2021 | 11:00 – 16:00 |
| Fri 29 Oct 2021 | 11:00 – 16:00 |
| Sat 30 Oct 2021 | 11:00 – 16:00 |
| Sun 31 Oct 2021 | 11:00 – 16:00 |
If you'd like more details just head along to their site here IRONWORKS.
HAUNTED HISTORY AND FOLKLORE EVENING TOUR
Join them for an evening tour of Blaenavon Ironworks – with ghost stories, spooky tales, historic folklore and ancient legends of Blaenavon and Blaenau Gwent.
Hear tales of Welsh myths and the legends of the Black Mountains, and local ghost stories of the Ironworks. Followed by hot drink refreshment and a Welsh cake.
Pre-book your place on this event by telephoning Blaenavon Ironworks on 01495 792615.
Times
| Day | Times |
| --- | --- |
| Sun 24 Oct 2021 | 19:00 – 21:00 |
| Thu 28 Oct 2021 | 19:00 – 21:00 |
| Sun 31 Oct 2021 | 19:00 – 21:00 |
Tour is suitable for adults only.
For more details on this one, go here TOUR.
SWANSEA
KIDS HALLOWEEN PARTY – PONTARDULAIS GOLF CLUB
Bring your little ones to a fun and spooooky disco at The Clubhouse!
All the little boys and ghouls to their first Halloween Party at The Clubhouse!! Tickets include hot dogs for the kids, and a fab spooky disco with lots of dancing, fun and completions with the amazing Purple Penguin Entertainment!
ADULTS DO NOT NEED TICKETS. Only purchase tickets for children aged 3+
There will be normal food available for adults to order if they fancy anything!
Dress up in your spooookiest costumes and get ready for a fab party!
The HALLOWEEN PARTY is on Sunday 31st October at Pontardulais Golf Club – The Clubhouse Dining & Events on Allt-Y-Graban Road in Pontlliw. It starts at 4pm and finishes at 6pm so still time to go trick or treating afterwards! Tickets are £5.98 and you can get them HERE.
GOING BATS AT TORFAEN MUSEUM
On Tuesday 26th October there's a fun, free children's craft session. Come along and make a bat hat or a spooky ghoul and see if you can find the ten hidden bats throughout the Museum.
Suitable for ages 3-8 years.
All children must be supervised by an adult.
Head along to museum site to find out more. HERE
MARGAM CASTLE GHOST HUNT
Ghost Hunts at Margam Castle are certainly not for the faint hearted, Deep growls and groans are experienced in the many empty eerie rooms, strange unexplained lights and mists have been witnessed on the grand staircase. The gothic style building is said to be haunted by an extremely angry and violent spirit of the gamekeeper, there are also reports of visitors seeing his ghostly figure wandering through the woodlands. Margam Castle is situated in Port Talbot, South Wales . Can you face your fears and hold seances and vigils here ?
The Ghosts of Margam Castle
This is a truly eerie and spooky building that is said to house an extremely violent and angry spirit of a gamekeeper, reportedly murdered by a poacher. Many people have claimed that this extremely angry presence can be felt upon entering this huge Castle.
With its grand staircase, many rooms and dark corridors, ghost hunts at Margam Castle are frightening and this has become an extremely interesting location to investigate. Will you dare enter the castle doors with the paranormal eye team ?
Margam Castle is known for its paranormal activity, Over the years there has been many reports of dark shadows seen many people claim it appears to resemble a man, he has been seen in the grounds as well as the Castle itself.
This Location is a must for anyone wanting a real intense investigation.
History of Margam Castle
Margam Castle is a large Victorian era country house, built in Margam, Port Talbot, Wales, for Christopher Rice Mansel Talbot (1803–1890). It was constructed over a ten-year period, from 1830 to 1840, on a site which had been occupied for some 4,000 years and which from the 11th century until the dissolution of the monasteries was an abbey.
Although called a "castle", the building is really a large comfortable country house, one of many "mock" castles built in the 19th century during the Gothic Revival.
After making a Grand Tour of Europe as a young man, Talbot returned to south Wales and from 1830 he set about redeveloping the family estate at Margam. The new castle was designed in a Tudor Gothic style by the architect Thomas Hopper (1776–1856), while Edward Haycock Snr (1790–1870) was supervisory architect and designed parts of the interior and exterior of the house, the stables, terraces and lodges. Talbot also took a keen interest in the project, encouraging his architects to borrow elements from Lacock Abbey in Wiltshire(ancestral home of the Talbots and home to his cousin William Henry Fox Talbot) and Melbury House in Dorset (home of his mother's family, the Fox-Strangways, Earls of Ilchester).
William Henry Fox Talbot was a frequent visitor to Margam, and the castle featured as an image in some of his early photographic experiments. Margam's links with photography also include being the location of the earliest known Welsh photograph, a daguerreotype of the castle taken on 9 March 1841 by the Reverend Calvert Richard Jones.
After the death of Emily Charlotte Talbot, the daughter of its first owner, the castle passed to her nephew and continued to be used by the Talbot family until 1941, when it was sold. David Evans-Bevan, who bought it, found it too large to live in, but could not find any public organisation interested in taking it on, and it fell into disrepair. For many years it belonged to the local authority, but was not open to the public. In 1977, a fire caused substantial damage, and it was only after this that a restoration project began in earnest.
Today Margam Castle is a Grade I listed building and is in the care of Neath Port Talbot County Borough Council.
THIS EVENT INCLUDES
Working in small groups, participating in Ouija/spirit board sessions, Evp Sessions, Table tipping, seances and many other different techniques. Tea/coffee and light snacks. Please remember to bring your torch as this location has caves and underground chambers. Please remember to wear suitable footwear as this location has a lot of stairs and very uneven floors.
This Location is not suitable for people with walking and mobility issues.
Margam Castle is situated in Port Talbot, South Wales. Can you face your fears? The GHOST HUNT is on and starts at 9pm, finishing around 2am the next morning. Tickets are £47.48 and you can get yours HERE.
TO DO AT HOME
FAMILY STUFF
HALLOWEEN PICNIC (INDOORS)
If it's all a little too scary out there for some members of the family, why not have a halloween themed picnic, indoors. Set out a picnic blanket and basket of food and eat your spooky dinner as though you were having a picnic. Things like this are often the catalyst for a surprisingly fun-filled evening.
A HALLOWEEN SCAVENGER HUNT
A little like the Easter Egg Hunt, only this time with all things Halloween. Sorry Mum & Dad, this will involve a lot of sweets. Everyone (kids & adults) loves hunting for hidden things. Write or type up a list (or print the one above) of things that need to be found and give a copy to everyone. Put a time limit on how long they have to locate the articles. You could even place the odd scary spider or plastic skeleton in appropriate, hidden places.
HALLOWEEN COOKING SHOW
You've seen these cooking shows on TV, now you could film your own, with the kids starring in it. Get them to pretend they are hosting their own cooking show and video it. Make sure the whole family participates, in one way or another. Watching it back while you all eat the ghoulish goodies they've made will be such a laugh.
MAKE A SCARY SCARECROW
Very easy this, get some clothes from the wardrobe (maybe Dad's 80s classics would do) and make a suitably scary scarecrow. It'll take a while if you spend time planning, designing and getting the materials. Of course, you also have a ready to go addition to your Bonfire activities as well.
A FEW FOR THE GROWN-UPS
HORROR MOVIE MARATHON
There's nothing better than settling down, lights off and lots of junk food, to enjoy scary movies on the most horrifying night of the year. If you get Trick or Treaters you may be interrupted but if not, be brave and settle down. If you are feeling really brave, perhaps you could work through the 50 BEST HORROR MOVIES YOU'VE NEVER SEEN.
Here's a few of our favourites for young and old to enjoy……
This film is an absolute classic, from a brilliant director (Robert Wise). THE HAUNTING was released in 1963 and ranked by The Guardian as the ranked it as the 13th-best horror film of all time. 13 is a great position to be placed for horror we reckon. Have a look at the trailer HERE and you'll see what we mean. It's so creepy.
HOCUS POCUS: It's Halloween in Salem, Massachusetts. A teenager accidentally summons three evil witches from the 17th Century, and it's not long before they're terrifying the entire town. Disney's spellbinding classic stars Bette Midler, Sarah Jessica Parker and Kathy Najimy.
SCREAM: "Do you like scary movies?" This is one of the defining films of the 90s, another classic from horror legend Wes Craven. The 'Ghostface' killer is stalking the residents of Woodsboro, and knowing the rules of the genre may not be enough to save them.
THE ADDAMS FAMILY: They're creepy and they're kooky, mysterious and spooky, they're all together …… you get the idea. Anjelica Houston, RaulJulia and Christina Ricci star in the titular tribe's first freaky feature, this screening is by popular demand!
E.T. THE EXTRA TERRESTRIAL: Elliott, a lonely suburban kid, discovers a lost alien in his shed. They soon become unlikely friends, and Elliott introduces 'E.T.' to trick-or-treating, Reese's Pieces and the joys of BMX biking. But danger is coming, and E.T. needs to phone home. Steven Spielberg's amazing adventure is one of the most beloved and successful films of all time and to see it at the Castle will bring a whole new life to the movie.
THE NIGHTMARE BEFORE CHRISTMAS: Jack Skellington, the Pumpkin King of HalloweenTown, discovers a portal to Christmas Town and decides to celebrate its traditions his own way. A dazzling animated feature from the crazy mind of Tim Burton.
GHOSTBUSTERS: The year is 1984. There's something strange in your neighbourhood. Who you gonna call? Bill Murray, Dan Aykroyd and Sigourney Weaver star in the original spooky blockbuster. For us, the original is without doubt the best.
HALLOWEEN: This is the latest in the HALLOWEEN series and they took a pretty good swipe at it we reckon. It's October 31st. Exactly 40 years after their first bloody encounter in Haddonfield, Laurie Strode and Michael Myers must face each other again. Jamie Lee Curtis returns to her most iconic role.
THE LOST BOYS: Sleep all day. Party all night. Never grow old. Never die. It's fun to be a vampire. Starring Jason Patric, a young Keifer Sutherland and both Corey Feldman and Corey Haim, this cult 80s horror comedy is a big audience favourite.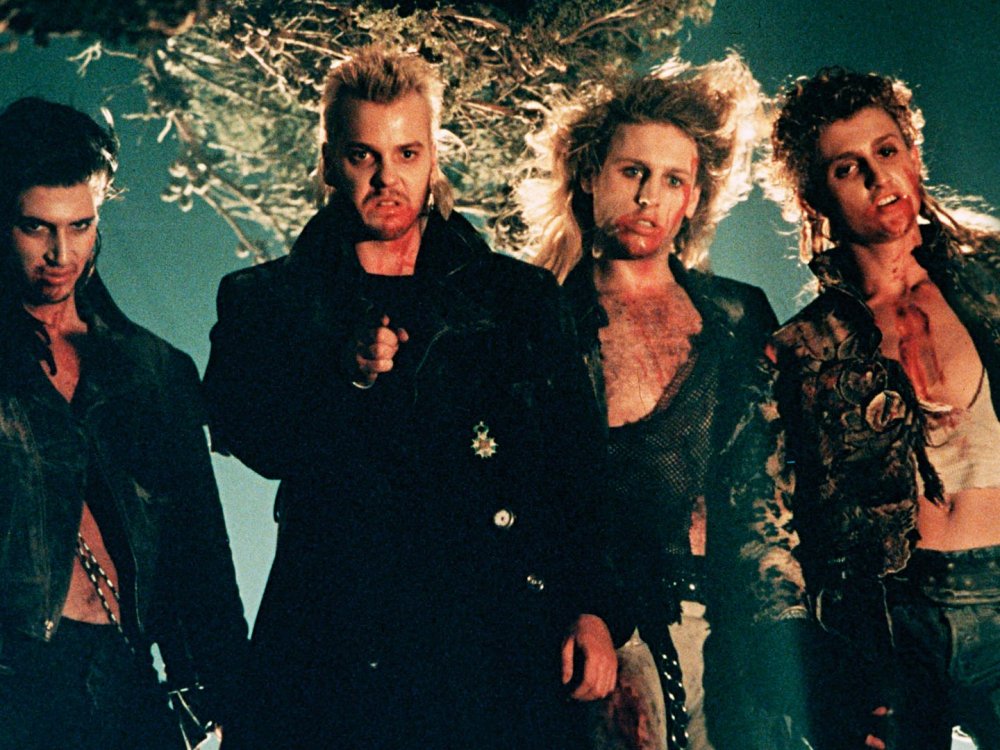 FRIDAY THE 13th: Again, original is the best scenario here. Welcome to Camp Crystal Lake! A group of young people arrive to start their new summer jobs, unaware of the site's deadly history and the terrible danger they're now in. One of horror's most unkillable series begins, featuring a fresh-faced and imperilled Kevin Bacon.
THE CRAFT: Sarah is a troubled teenager. After moving with her family to a new city and enrolling at an intimidating new school, she falls in with a group of fellow outcasts. Rumours spread that they might be witches. This 90s cult classic stars Fairuza Balk and Scream's Neve Campbell – her from Scream.
ELSA DRINKING GAME
This is a new one to us but we kinda like it. It's been going around on Facebook and Instagram and I'm totally doing it. It's not a tricky one, every time you see Elsa, have a drink. We're not advocating large amounts of alcohol here. It could be a soft drink, alcohol free or something else. Your game, your choice.
HAVE A SPOOKY DINNER PARTY
If you're staying home then why not do something other than a party. Have friends over for dinner. Now we dont mean eat them, like Hannibel Lecter would, have friends over to eat your food. We just want to clarify that.
There is so much you could do. Halloween Hummus. Pumpkin and Lentil Soup. Spiced Roasted Apples. You get the idea. Just have a look at Pinterest and you'll find a ton of suitable recipes.
PLAY A SCARY VIDEO GAME
There are so many creepy video games out there these days. Our favourite is probably, RESIDENT EVIL. Same rules as the movies. Lights out, sound up and away you go.
TAKE A BLOOD BATH
We don't mean real blood, of course. Draw a nice warm bath and throw in a red bath bomb or maybe even an eyeball bath bomb and BOOM! Perhaps a red bulb in your light or some suitable candles would add to the mood.
FOR COUPLES ONLY
Halloween is so good for cuddling up together and enjoying a spooky evening. It can though be so much more. So, here are the SOUTH WALES LIFE ideas for couples – once the kids are tucked up in bed.
Thing to do together…….
Carve a pumpkin – together
Bake a scary Halloween cake – together
Make a Bloody Mary cocktail, then drink it – together
Decorate your room – together
Get dressed up in matching costumes
Let's make it romantic…….
Share scary stories with a sexy spin
We hearthere's a good range of Glow-In-The-Dark body paint (click on the picture below)
Try a Halloween-inspired romantic meal
Surprise your partner with a sexy costume (check out Big Bang Theory below)
Experiment with edible clothing (you know what we mean)
I HATE HALLOWEEN
So, you are at the point in life where you are either all done with the Halloween thing or you are the proverbial Halloween Grinch. If that's the case, here's a a few alternatives to help you on your way.
SUPERMARKET SWEEP FOR REDUCED PRICE SWEETS Chances are Halloween candy will already be on sale. So you can stock your sweetie stash for the year at a fraction of the price. It happens at Easter so we're certain Halloween will be the same.
GO ON A DATE WITH ANOTHER HALLOWEEN HATER Trust us when we say you won't be the only Halloween Hater out there. This is a perfect ice-breaker and who knows where it might lead. It's the ultimate anecdote to awkwardness.
GO SEE A MOVIE It doesn't have to be a scary movie of course but going to the cinema gives you a chance to splash out on all the treats, sit in the dark, munching and watching. Perfect.
HIT THE GYM The older you get, the more likely you are to store all those sugary candy calories as fat. I know, I'm an expert. After you dig into whatever Halloween sweets you crave, put your sugar high to good use at the gym. It's one place you don't have to feel like a spoilsport for showing up undisguised.
TAKE YOUR NEPHEWS/NIECES TRICK-OR-TREATING Just because you don't enjoy it doesn't mean your loved one's won't. Bite the bullet, grab your phone for some spooky snaps and get out and become your nephews (or nieces) unofficial hero for the night.
STAY AT HOME AND EAT SWEETS Be like the Halloween Scrooge, stay at home and eat all the sweets yourself. I've done it. Not because I don't like Halloween, I love it. I just love sweets even more. Trick or Treaters won't be happy but you will.
GO SHOPPING If you're not indulging in the Halloween thing just think of the money you've saved. Go out, get away from the knocking on the door, and buy yourself a little treat.
HAVE A CHRISTMAS PARTY You don't like halloween so you must enjoy Christmas. Why not throw the first festive party of the season. Not as mad as you think. Just ask Mr Christmas. Yes, he really exists, we know him. His name is Andy Park and he celebrates Christmas every single day of the year. MR CHRISTMAS and we mean EVERY DAY without fail.
CLEAR THE SKELETONS OUT OF YOUR WARDROBE If you don't enjoy wearing costumes anymore, why not use the night to clear out your wardrobe. If they're anything like ours, most of the clothes are far scarier than anything you'd buy anyway.
WEAR AN UNSUITABLE HALLOWEEN COSTUME Or don't is our advice. There are some unbelievably ridiculous, inappropriate costumes for sale on pretty reputable sites. No explanation, we're sure you get what they're supposed to be. Please don't wear them.
CARVE A LANTERN – OUT OF SOMETHING DIFFERENT Nothing says 'up yours Halloween' than a lantern carved out of something strange. Pineapple is particularly good.
FREE PUMPKIN TEMPLATES
Our team have put together a bunch of pumpkin templates for you to download, print and use as you feel. Just click on the link below and they'll download to your device.
And if you want a bit of help with the carving, the video below is easy to follow and fun.
PICK YOUR OWN PUMPKINS