We didn't for one minute think we'd be bringing back this feature, but needs must we guess.
How can you keep kids entertained during these latest restrictions? Whether you're a stay-at-home parent or you're living that, 'how the hell am I going to get through this life (again) right now, there are plenty of ways to keep the whole family from going stir-crazy. In fact, here is the SOUTH WALES LIFE 50 ideas for kids to do. By the way, most of them are FREE.
1 – TOUR THE BRITISH MUSEUM
It may appear educational but there's something fun about doing it together, online. Now we wouldn't usually have a screen event in our list of things to do, but this is very cool and fun. Trust us when we tell you this is fantastic. We've been touring this for the last half hour. British Museum.
2 – BAKE TOGETHER
This was always a 'go to' event for us. Not only do the kids have a whale of a time getting messy in the kitchen, but think of all those delicious treats you'll have at the end of it. Get them as hands on as you think appropriate. Cupcakes, Biscuits, Marshmallow Pops, Bread Pudding Bites. I can feel the waist line expanding as I write. DO NOT open the following link if you are trying to shift a few pounds. You have been warned. RECIPES
3 – HAVE AN INDOOR PICNIC
This could come right off the back of your baking session. Grab a sheet, whatever food you have, and enjoy a living room picnic. You can even play that memory game at the same time: "I'm going to a picnic and I'm bringing…" Each person takes turns remembering (in order) what everyone is bringing and then adds one thing each turn.
4 – MAKE YOUR OWN PLAY DOUGH
We all love us a bit of Play Dough and it is so easy to make and actually will keep, in a sealed bag, for a few months.All you need is all-purpose flour, salt, cream of tartar, water, veggie or coconut oil, and food colouring.The recipe below is American but we've used it and it works a treat every time. If you'd like full details, just go here. I Heart Naptime
5 – RUN YOUR OWN INDOOR DANCE CLASS
This one is nothing like Strictly, although is Mum and Dad are up for that once the kids are in bed, go for it. Maybe a spicy rumba is just what we need right now. This one is all for the kids. We know the younger ones like to dance along to anything and everything, so why not make a proper, structured fun session out of it. Who knows, we might all benefit from the exercise.
6 – INTERVIEW EACH OTHER
Interviewing is a really important skill and one which happens in every aspect of our lives, even we think it isn't. You and your child can start interviewing each other face-to-face by asking each other questions and taking notes. If your child shows interest, they can take it to another level by calling a grandparent or family member and interviewing them over the phone.
My Nana was an incredible woman. A typical North East girl who lived her entire life for her family. She lost her daughter (my Mum) at a really young age, her husband died in his early 60s and the seven siblings all passed away, leaving only her to go on till she reached 93. She was funny, loving and incredibly humble, and there isn't a day goes by when I'm not thankful she was a part of my life. I only wished I would have interviewed her. Taken note, or recorded the things she said. I think what I wold have been left with would have been an incredible family legacy.
7 – PLAY CARDS
We all love to play cards, I guess we've just forgotten how much fun it can be. Whether it's Snap or Happy Families, the kids will love the family interaction you'll have. If you want to try something new, there are a few ideas below with a variety of link we've searched out.
8 – TRAIN THE DOG
You've been meaning to do it for years so now is the chance. We're all together so now really is the perfect time. If the family dog doesn't know how to sit or stay, start there. If he/she is ready to move onto more complex tricks, try focusing on training an hour a day. You can move onto down and roll-over.
9 – WATCH PUPPIES AT PLAY
While we're in a doggy mood how about watching a real live Puppy Play Room, or sleeping depending on the time of day. This is so cute. PUPPIES. It may land you on the Elephants page, but hey, they're cut as well.
10 – MAKE A LEGO DISC SHOOTER
If you have the right Lego parts this is really simple. Here's young Seb to show you have.
11 – OLAF READS TO YOU
Josh Gad (Olaf in Frozen) just gets it, he's a dad, after all. He knows how challenging it can be to keep the little ones amused and entertained. To make it easier on all of us, the voice of Olaf has been broadcasting readings of different kids' stories on his Twitter page. Here he is. JOSH.
12 – MAKE A CARDBOARD FORT
I'm sure we're all having a few extra deliveries at the moment, so here is the perfect thing to do with all the excess cardboard boxes. We always went freestyle when making ours, using a few towels and sheets. If you do need specific instructions (you don't) here's some for you. FORT
13 – IT'S TIK-TOK TIME
Quarantine? It's perfect time to choreograph and film yourself some Tik Toks (ask the kids). These short videos are silly, interactive, fun and seemingly the thing to be doing right now. So why not make it a family thing and give it a go. The kids will love that you're dropping into a part of their world which they can teach you about. If you need some instructions, here we go. TIK TOKS
14 – MAKE YOUR OWN SOAP
There really couldn't be a better, or more appropriate time to be doing this one. It will need adult supervision and of course make sure the kids are age appropriate.
All very simple though. You'll need…..
Plastic soap moulds or plastic cups
Vegetable cooking spray or petroleum jelly
Pure glycerin soap (sold in blocks or cubes at craft stores)
Microwave-safe measuring cup
Red, yellow, and blue soap dyes (found at craft stores)
Small plastic animals or trinkets (optional)
A chopstick or lolly stick
And this is how it's all done.
Spray the interior of the plastic moulds with a small amount of cooking spray. Make sure to cover all areas. If you use too much spray, wipe away the excess with a paper towel. Likewise, if you are using petroleum jelly, use just enough to lightly cover the mould.
Melt smaller amounts of soap; you can always add more. Have your child place cube(s) of soap in the measuring cup. Put the cup in the microwave and set to high for 30 seconds. Ask your child, "What do you think will happen to the soap after it's been in the microwave?" If some solid soap still remains, microwave in 10-second intervals until it is melted, but not boiling.
Remove the melted soap from the microwave. This should be done by an adult or older child, since the soap will be very hot!
Have your child add a drop or two of the liquid soap dye to the melted soap. (Too much dye will make your soap dark.) Mix colours to get the desired shade. Then, ask your child to stir the dye into the soap using a chopstick or popsicle stick.
Carefully pour the hot soap into the moulds about a third of the way to the top. Let the soap cool for about 20 minutes, then have your child place a plastic animal or trinket on top of the hardened soap.
Repeat steps 2 and 3 to melt and colour the remaining soap. Pour a second layer of soap into the mould, covering the plastic animal or trinket. Let it cool and harden for at least 2 hours. Once it's cool, turn the mould upside down and pop the soap out. Use hot water to clean the moulds.
Optional: If your child would like a layered, rainbow look, pour small amounts into the moulds and let them harden before adding another colour layer. He can also add fragrance to the soaps with a drop or two of essential oils, or natural elements like poppy seeds or citrus peels.
15 – GO ON A TREASURE HUNT
Treasure hunts are pretty easy and depending on how many items there are, could last a while. Hide from 10 to 20 items around the house or outside to keep kids occupied for a few hours, just enough time for a cuppa, biscuit and a breather.
16 – GO TO FRANCE TO VISIT THE LOUVRE
Okay, so may not be hopping on a flight out of Cardiff or going on the Eurostar but we still have a way to transport you and your family to Paris by taking a digital tour of one of the most famous international museums, the Louvre. You can tour the Egyptian Antiquities,Remains of the Louvre's Moat, the Galerie d'Apollon and so much more. So grab a croissant, snuggle up on the sofa and your tour begins. LOUVRE
17 – SCHEDULE SCREEN TIME QUARANTINE
Although a few of the things we have suggested do involve using your screen, you're reading this on a screen so I guess we shouldn't discourage you too much. Limiting screen time however, might be a good idea. In fact, some professionals recommend it. When school work, reading, and other educational tasks have been completed, then you can give back tablets and phones. Quarantine the screens and make it a bit of fun too.
18 – PAINT WITH SHAVING FOAM (IN THE BATH OR SHOWER)
Shaving foam painting is one of those favourite sensory activity amongst preschool teachers, but if you're doing it at home, it's best to do it in the shower or bath. Add a tiny bit of food dye to the shaving foam to make it all the more interesting! It's messy and great fun, with a simple clean up afterwards.
19 – MAKE YOUR OWN SLIME
Let's keep things messy and get making some slime. There's so many different ways to make the stuff but if you're just getting started, the tutorial below is perfect for beginners.
20 – WRITE A LETTER
Yes, a proper letter using a pen and paper (remember those days). Break out the envelopes, the stamps, the pens, and paper. No, we're not talking e-mails; we're talking old-fashion snail mail. Write and mail a letter to someone you love, like grandma and grandpa, or a family member who lives far away. The kids will love doing it, with your help, but not as much as your loved one will enjoy receiving it.
Think about this. When was the last time you lovingly looked back over an old email? Need we say more…….
21 – PLAY TIC-TAC-TOE (NOUGHTS & CROSSES)
It's a classic game most of us remember from our own childhoods, but how often do you play it with your kids now? If they know the game well, have a tic-tac-toe-off; if they're newbies, teach them the ins and outs.
22 – MAKE A SELF PORTRAIT
Keep this as simple as you like, the self-portrait can be made with crayons or marker pens. But if you want to take things up a notch, switch to something a little more unconventional: Sweets, Pasta, Buttons, or anything else you can find!
23 – LEARN HOW TO KNIT OR CROCHET
I remember doing this with my Nana a long, long time ago. I actually really enjoyed it. I was rubbish at it but nevertheless had fun and my teacher was extremely patient. So if Action Man needs a new jumper of Barbie a knitted shawl, that's a great place to start.
24- PLAY CHARADES
You can thank me later Mum & Dad. The game with no talking. Just you and your family acting something out. It's a classic boredom-saver and the perfect game to play with a table full of nibbles and some drinks to amuse you along the way.
25 – GO BELUGA WHALE WATCHING
Sadly, the Georgia Aquarium in America is closed, however we can still take a look at the Beluga Whales they have there. You can drop in any time you like, it's LIVE and it's FREE. You may need to be patient, as we found out ourselves. These whales don't like posing for online visitors. WHALES They also have webcams to the otters, piranhas, sea lions and penguins.
26 – MAKE A SPACE FOR LEARNING
This won't keep kids entertained, but it will make learning from home all the more easier. Set up a designated homework/schoolwork area. Whether it's a desk or a specific place at the kitchen table, having a workspace can really help kids focus.
27 – FACE TIME FAMILY MEMBERS
Build this in to your daily routine. It really is the perfect way to keep in touch in these unusual times. Face Time is a really meaningful way to connect with family and friends while practicing "social distancing." Use it to check in on family members and to socialise, even if over the phone.
28 – MAKE PASTA JEWELLERY
Not quite sure how good a suggestion this is. We hear that pasta is one of those difficult to get hold of items. Maybe if you make some pasta jewellery it'll be currently more valuable than your real stuff. In any case – paint it, thread it, and then wear it!
29 – SPRING CLEAN AND ORGANISE
This isn't as crazy as it sounds. Of course we all benefit from keeping our surroundings extra clean and tidy at the moment, we're talking about sorting out the cupboards, the kids rooms (and the big kids) and allow 15 minutes a day just to have a tidy up. Who knows, you might get the kids started on something they enjoy doing.
There is an upside to this too. All the stuff you no longer need you could either sell or donate. If you're putting it online then this is your chance to take some proper photographs and describe each item really well. Apparently that helps bring in more money. The whole family will benefit from a few extra 'spends' when all this is over.
30 – BREAK OUT THE BOARD GAMES
After you've had your spring clean, keep the old school board games out, get the family around the table, and do something we suspect you haven't done for a good while. Scrabble, Monopoly, Snakes and Ladders, Cluedo, Frustration and my favourite, Ker-Plunk.
31 – DO A JIGSAW PUZZLE
And once you've finished the game you can all go back to the jigsaw puzzle you always promised you'd 'get around' to doing sometime. The nice thing about a jigsaw puzzle is that you can drop in on it as and when you fancy, either individually or a family.
32 – TAKE A TRIP TO MARS
Yes you can go to Mars, the planet not the chocolate bar. Explore the surface of the planet with this digital 360° camera. MARS
33 – HAVE A BREAK AND DO NOTHING
Sometimes it's easy to be focused on setting a schedule or concentrating on educational tasks, and that of course is really important. Equally so are the breaks or 'no playtime' we should have. There is nothing wrong with just sitting down, having a little cuddle (if they still let you)and and do nothing.
Use it as an opportunity to reminisce on the last time you were allowed to travel by starting a travel journal. This is an awesome exercise for both kids and adults alike. Talking about the fun things you've done makes you excited to start them all over again.
Here's a few quick one's that need very little explanation………
34 – PLAY CHECKERS/DRAUGHTS
Kids will love learning the ins and outs of checkers, it's easy to pick up and fun to play. Then challenge them to a checkers Olympics!
35 – TEACH YOUR KIDS (OR YOU) HOW TO PLAY CHESS
Every one of us could benefit from learning the strategies of chess. Use this opportunity to properly learn and play the game.
36 – GO FOR A FAMILY WALK
Simple as. Put your coats on, keep your appropriate social distance and get out for some fresh air, it'll do you all the power of good. And you know what – It costs nothing!
37 – MAKE A PIZZA
You may not be able to get one brought or pick one up but making one is easy pizza (ee) and something the kids can have a hand in. Why not make it random pizza night. Whatever you have laying around the house, that's what's going on your homemade pizza!
38 – KEEP A DIARY
This is a life and world defining moment we're in the centre of right now, and one we'll be talking about for a long time yet. So, write down your thoughts. It's a classic way to pass the time but will be really interesting to look back on a year from now.
39 – PLAY INDOOR HOPSCOTCH
Don't for goodness sake mark out the room with chalk. Instead, we'd recommend using with painting masking tape!
40 – PLAY OPPOSITES
This is one of those exercises for young children which is certainly worth doing at home. You say "in," they say, "out." You say, "on," they say, "off."
41 – SET UP AN INDOOR/OUTDOOR GYM CLASS
Just use things you have lying around and turn the exercise into fun-ercise with you all doing it. If you can get out into the garden maybe it could become obstacle course time.
42 – PRACTICE CUTTING WITH SCISSORS
This is not only great fun but also a bit of occupational therapy exercise for toddlers. If you have safety scissors at home, watch and help children learn how to cut up old scrap paper. They can even practice by trying to cut along a traced line.
43 – PLAY AT DRESSING UP
This is a great, fun thing to do for everyone, including you Dad. It never gets old. The pictures are great and you will have such a laugh. Of course, when the kids are all tucked up asleep the game could continue. An Officer and a Gentleman anyone?
44 – LISTEN TO AN ASTRONAUT READING FROM SPACE
We absolutely kid you not. This is a genuine Astronaut, reading a kids book from space. Don't believe us? We've put three videos below and a link to the site so you can get more.
Storytime From Space is unlike any other kind of storytime; NASA astronauts read stories to kids while they float around in space. STORIES
45 – LEARN HOW TO EDIT VIDEOS
Or perhaps this will be another of the 'kids will teach us' tasks. Use programs like iMovie or YouTube to learn how to edit videos. It's a meaningful skill to have in both school and the real world! Who knows? Maybe they'll want to even create their own YouTube channel.
46 – LISTEN TO PODCASTS
This is a great ting to do as it can be shared or while chilling on the sofa with a pair of headphones on. There are tons of kid-friendly podcasts out there. Do some research and find which one is best for your family! Perhaps you fancy Pirates
47 – EXPERIMENT WITH BILL NYE THE SCIENCE GUY
If you don't watch The Big Bang Theory, the name Bill Nye may not mean anything to you. In America however, he is a huge deal. This link is full of great stuff you can do, experiments which Bill will guide you through. SCIENCE
48 – TRY SOME ORIGAMI
I never really achieved much when I was younger but reckon I'll be giving it another go over the next few weeks. Might as well hone our origami skills. Learn how to make dozens or origami dinosaurs, swans, frogs, and more. ORIGAMI
49 – LIST ALL THE ANIMALS YOU SEE WHERE YOU LIVE
What kinds of animals live near you? Maybe squirrels, dogs, cats, sheep, rats (heaven forbid). Make a list of all the animals you see while looking out the window.
50 – WHEN ALL ELSE FAILS – GO DISNEY
We've saved this to the very end as it completely breaks all the screen time rules. Sometimes though, you can't beat a bit of Disney. Other film studios are also available. Let It Go Mum & Dad, here comes Elsa. We have absolutely no link or affiliation with this whatsoever, but Frozen 2 is now streaming on Disney+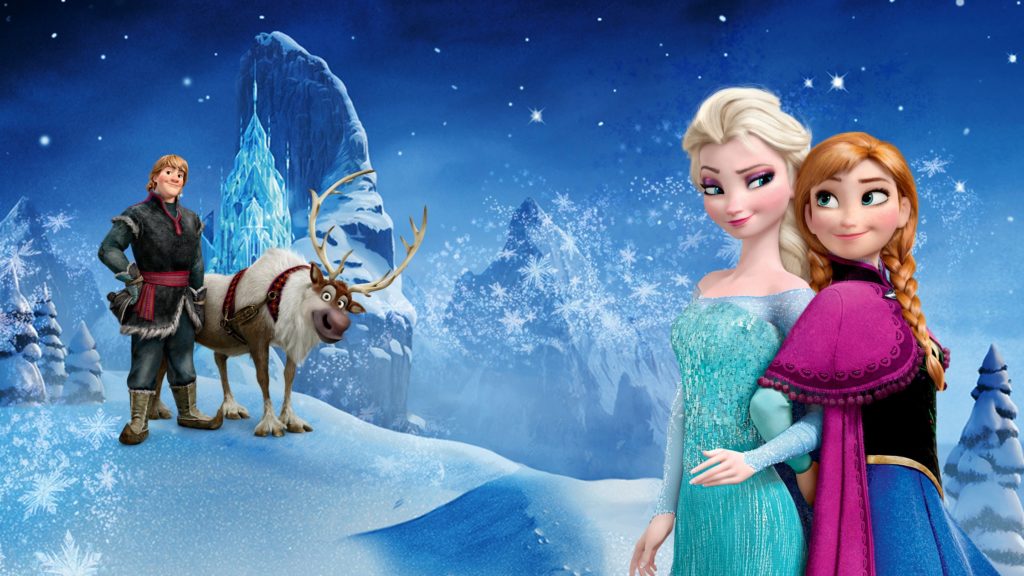 Here's a few more of our features to get you through the days – and nights……